Whether you've traveled to China or not, you've probably heard that there is an existing internet censorship being imposed in the country. The censorship applies not only to Chinese citizens, but everyone who steps foot into Chinese territory. The Chinese government controls what internet content is delivered to its people via the so-called Great Firewall of China.
Some of the major websites not allowed in China include Reddit, Yahoo, Twitch, Discord, WhatsApp, Google Maps, Facebook, YouTube, Google, Google Play, Viber, The New York Times, Netflix, Hulu, Spotify, Dropbox, Shutterstock, Scribd, SlideShare , among others. Wikipedia just joined the list last month.
China has one of the most advanced and extensive internet censorship in the world. Not only does China block website content, but it also monitors everyone's internet usage. The only way to access these websites is by using a VPN.
However, not all VPNs work in China. Most of them are either blocked or works very slow due to the restrictions.
If you're planning to travel or relocate to China anytime soon and you need access to these blocked websites, it is important to use the best VPN for Chinese users to work around this internet censorship.
Benefits of Using a VPN
Using a VPN has a lot of benefits, especially for people living in China. The main purpose of a VPN is to protect the user's privacy when browsing the internet by routing the connection through a secure digital tunnel. Because of this, no one will be able to tell what you're doing online. You can access blocked websites, stream videos all you want, play the games you like, shop securely online, hide your actual location, and avoid government monitoring.
Using a VPN lets you use the internet anonymously and safely. There are a lot of VPNs on the market, but not all of them work for VPN users in China because of the government crackdown on VPNs.
The Great Firewall is now able to detect VPN connections and block them. Those that manage to pass through the Great Firewall are throttled, causing very slow internet connection. The best VPN s for Chinese users use special and sophisticated technology to mask their VPN connection so that the Great Firewall can't detect it.
So, if you're looking for the best VPN for China in 2019, here's an advice: don't skimp on your VPN. You need to invest in a really reliable, secure, and fast VPN service to be able to overcome the Great Firewall.
What Is the Best VPN for China in 2019?
When you're choosing your VPN, you should consider download speed, reliability, ease of use, security, and customer service before signing up. To make it easier for you, check out our picks for the best VPNs for Chinese users in 2019:
1. Outbyte VPN
Outbyte VPN is one of the fastest and most reliable VPN services on the market today. It offers top of the line security and encryption using military-grade AES-256 encryption technology. This prevents the Great Firewall from detecting your VPN connection and allows you to browse safely even under Chinese internet censorship.
Outbyte VPN has fast servers located in more than 45 countries, providing reliable connections all over the world. You can connect up to six devices simultaneously and enjoy unlimited bandwidth on your computer, laptop, and mobile devices. It also has a dedicated 24/7 customer support to help you deal with issues any time of the day. Most importantly, Outbyte VPN does not log your activities.
Outbyte VPN's one-year plan only costs $5.00 per month and you can take advantage of the 30-day money back guarantee when you sign up.
2. ExpressVPN
ExpressVPN is one of the fastest and most reliable VPN for accessing restricted websites and apps in China. This VPN app is easy to use and provides reliable, strong encryption. Users can enjoy fast internet connection and unlimited bandwidth despite the restrictions of the Great Firewall.
You can connect up to three devices simultaneously. The ExpressVPN app supports major platforms, such as macOS, Windows, Android, and iOS. The best thing about ExpressVPN is that you can install it on your router, providing you comprehensive VPN protection for all your internet traffic.
When using ExpressVPN, make sure you're running the latest version of the app and your protocol is set to Automatic. It is also recommended to use the Los Angeles 5 server to avoid connection dropouts.
ExpressVPN costs $12.95 per month and also comes with a 30-day money-back guarantee.
3. VyprVPN
VyprVPN may not be one of the biggest names in the VPN industry right now, but it provides a stable service for VPN users in China. The user interface is clean, quick and easy to navigate. For example, you can quickly change servers even having to type in each address.
VyprVPN uses three main protocols: OpenVPN, LT2P, and PPTP. But VyprVPN has its own proprietary 256-bit protocol, called Chameleon, which was designed specifically to slip through the Great Firewall. It also offers unlimited bandwidth and can connect five devices simultaneously.
4. NordVPN
NordVPN is one of the select VPN services that have the ability to evade the Great Firewall's detection, thanks to its built-in obfuscation technology. It also implements advanced privacy features, such as double-layer protection and Onion encryption to access restricted websites without being detected.
NordVPN has custom apps available for mobile devices, computers, and routers. For best performance, it is recommended to switch on Obfuscated Servers under Advanced Settings so your VPN traffic won't be detected by the Great Firewall.
NordVPN's one year plan costs $6.99 per month, while the three-year plan costs $2.99 per month.
5. Buffered VPN
This top-notch Hungary-based VPN service provider offers reliable VPN services for internet users in China. It provides custom native apps for major platforms, such as Android, iOS, Windows, macOS, Linux, as well as DD-WRT and Tomato routers.
Buffered has VPN server locations in 43 different countries and allows up to five devices to connect using the same account. You can enjoy unlimited content to your heart's desire with no download restrictions and unlimited bandwidth.
The monthly plan costs $12.99 per month, but the two-year plan can help you save up to 68%. You can also take advantage of its 30-day money back guarantee as long as you don't consume 10GB of data, 10 hours of usage or 100 sessions.
6. TorGuard
This VPN is popular for users who love downloading via torrenting and P2P file sharing. But TorGuard is also making headways in overcoming internet censorship by releasing an update that addresses the Great Firewall issues of VPN users in China.
While most VPNs use basic VPN protocols, TorGuard uses an extra stealth proxy layer aside from their built-in Stealth VPN, making it undetectable by Chinese deep packet inspection (DPI) filler.
TorGuard has a dedicated app that runs on most mobile and computer platforms and allows 5 simultaneous connections per account.
7. PandaPow
PandaPow is a small but decent VPN service based in Hong Kong. This VPN service focuses on helping VPN users in China to break past the Great Firewall. You can use PandaPow like a regular VPN service for desktop and mobile, but you can also install it on your router to cover more devices.
PandaPow offers unlimited bandwidth and has a 7-day money back guarantee feature you can try out.
8. PureVPN
PureVPN is an old hand in the online security game. This VPN service has been optimized for China and has an easy-to-navigate user interface. It has more than 2000 servers located in more than 180 countries all over the world. Four of these servers are located in China.
You can connect up to five devices and it has a dedicated support page for users in China. PureVPN costs $10.95 per month, but the 12-month plan costs only $5.75 per month.
Summary
Whether you're planning to visit China for a few weeks or stay there permanently, being subjected to the restrictions of the Great Firewall can be inconvenient and annoying. So before you travel, make sure to subscribe to a reliable VPN service provider and set it up to avoid issues. Many VPN websites are blocked in China, so you need to install and ready everything before you arrive there.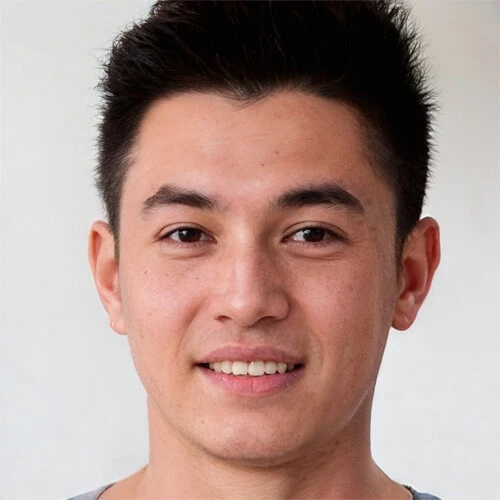 Vic is a search engine optimization expert, helping to optimize websites to make them more user-friendly. He's been in the industry for more than 10 years, and his work speaks a lot about his experience and expertise in the IT and digital marketing fields. 
Vic is the one in charge of keeping our website running smoothly and efficiently, to make sure that our readers have a wonderful experience while visiting the website. He's good at troubleshooting errors and fixing Windows issues that come up either when playing games or working on the computer. 
Vic is a certified gadget freak who feels the need to surround himself with cutting-edge technology. And this passion has helped him a lot in creating content that informs and guides users on using and troubleshooting the latest technology. He is an avid researcher who is always hungry for the latest news and updates on the most cutting-edge technology.