A software application is a kind of program that allows users to perform tasks or run a computer. It instructs peripheral devices on a system or a network on what to do and how to do it. Without it, it is impossible to perform processes and operate hardware components.
Now, choosing the right software applications for business or personal use is important. If you don't choose wisely, you could end up with an application software that doesn't benefit you or your business. Even worse, it can hurt your productivity, consuming much of your time and resources.
Before anything else, let us answer an important question that can better your understanding of software applications; What is software?
What Is Software?
Software is a computer program that gives data and instructions to execute user commands. It is an invisible computer aspect that users cannot see, but allow them to use it. For instance, it allows you to use the mouse or access the hard drive.
It is generally sorted based on the function it performs. But broadly speaking, it can be classified into two: application software and system software.
Application Software VS System Software
An average user may confuse an application software with a system software. To set things straight, an application software is what users engage with the most. These computer software types are end-user programs that allow users to perform tasks. They are sometimes referred to as non-essential software, existing on a computer based on the needs of users.
System software, on the other hand, helps a user, hardware, and an application software interact with each other. It creates a platform for other applications and software to work in. Because of its function, system software is considered an integral part of a computer system.
When you first boot up your computer, it is the system software that you come across with. It is the first software being loaded into memory. Unlike application software, it is not accessible by end-users like you. It just runs in the background at the most basic level. It even runs while you open and launch various application software. A concrete example of a system software is your operating system.
In this article, we won't be discussing much about system software. Instead, we'll focus on software applications. And to ensure productivity and workplace efficiency using these applications, you need to carefully understand everything about these applications, including their functions, types, and some common examples.
What Is an Application Software?
An application software is a type of computer program that performs a specific function – educational, business, personal, and so on. This program is basically designed to assist users with a particular process, which could be related to communication, creativity, or productivity.
Other common functions of application software programs are as follows:
Data manipulation
Visuals construction
Resources coordination
Figure calculations
Time management
What Are the Common Software Applications?
To give you a quick glance into the software applications realm, here are some examples of application software programs used in various processes every day:
Internet browsers (Chrome, Safari, Firefox, Internet Explorer)
Microsoft suite of products (Excel, Word, Office, PowerPoint, Outlook)
Slack for business and team collaboration
Skype for real-time communication
What Are the Common Types of Application Software?
As an individual or a business owner, you sure need the right tool to get a job done in the most effective and efficient way. Fortunately, we exist in the glory days of technology, where there is a software application for every process or need.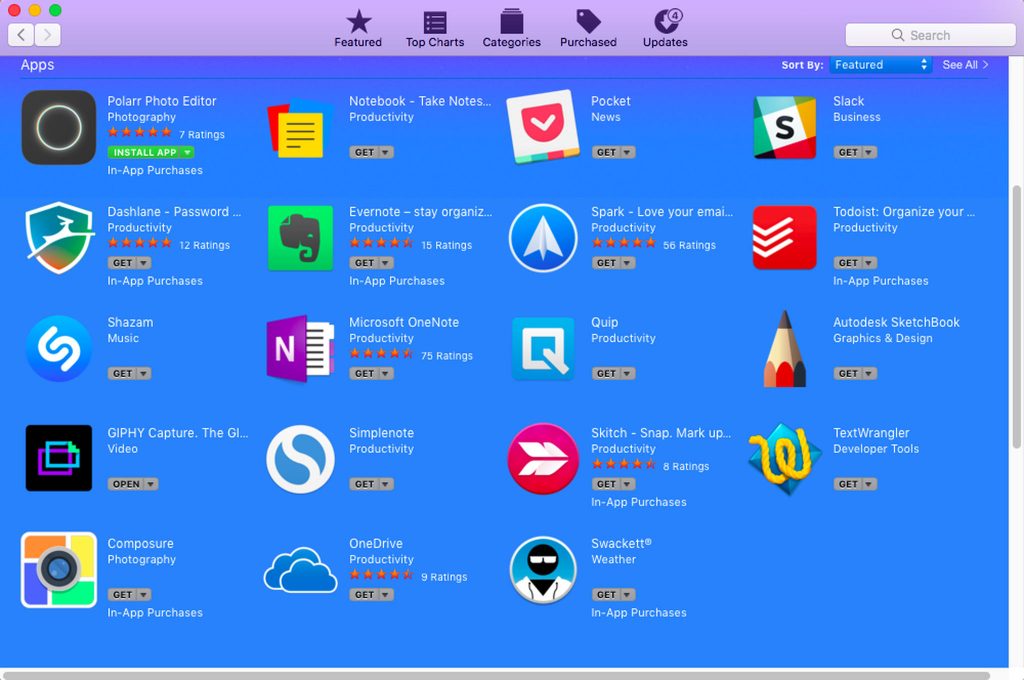 Here are some of the most popular types and examples of business application software used by businesses and organizations:
Enterprise Resource Planning
An enterprise resource planning software is a type of business software popular among large organizations and companies. It usually comes bundled with other integrated apps that aim to review, store, solicit, analyze, and manipulate data obtained from different aspects of a business operation.
Popular examples include:
ERPAG
Dynamics 365 for Finance and Operations
Brokermint
Workday
NetSuite
E2 Shop System
Deltek Vision
Odoo
Sage Intacct
SAP Business ByDesign
Customer Relationship Management
Another type of business software, a customer relationship management software aims to review, store, and analyze customer data. It also comes in handy when managing customer interaction and facilitating sales processes.
Popular examples include:
Zoho
Salesforce
HubSpot
Pipedrive
Freshsales
Agile CRM
EngageBay
Project Management Software
A project management software is designed to plan and execute business projects. It is also used to manage the resources allocated to each project. A project management software helps users in functions like assigning tasks, managing costs and budgets, scheduling, and documenting progress.
Popular examples include:
Scoro
ProofHub
Asana
Basecamp
Workzone
JIRA
EventCollab
Trello
Database
A database software is an electronic collection of data that a user builds. This data can be used later to access, update, or review certain pieces of information in a quick and coherent manner.
Popular examples include:
IBM DB2
Microsoft Access
Microsoft Excel
MySQL
Microsoft SQL Server
ADABAS
Quick Base
Oracle RDBMS
Teradata
SAP Sybase ASE
Business Process Management Software
A business process management software is a type of software designed to make smoother the automation of strategic processes. It often comes with a simple interface to allow users to perform functions quickly and more efficiently. Most often, this software type is optimized for mobile devices, offering complete operation visibility to business owners. It is best used in analyzing and managing critical data, content, and other processes involved in an organization.
Popular examples include:
Nintex Platform
Laserfiche
Kissflow
ProcessMaker
Pega Platform
Quick Base
Ninox
Resource Management Software
A resource management software is a type of software application that facilitates the management of resources and projects to ensure everything is done efficiently and effectively real-time.
Popular examples include:
Resource Guru
Hub Planner
Float
Saviom
Mavenlink
Paymo
eResource Scheduler
Productivity Software
A productivity software is a business software application that helps users complete their jobs more efficiently and in a timely manner. It is often sorted into four categories: document creation, accounting, collaboration, and database management.
Popular examples include:
G Suite
Todoist
HelloSign
Slack
Toggl
Time Management Software
As the name suggests, a time management software is a type of business software application that tracks an individual's time, particularly how much time was spent working in certain tasks or applications.
Popular examples include:
Rescue Time
Keka
BambooHR
Freshteam
TimeCamp
TimeClick
Educational Software
An educational software is a type of software application that facilitates the learning and teaching of new processes, concepts, and ideas.
Popular examples include:
3D Indiana
Forever Growing Garden
JFLAP
CrypTool
Edmark
eCollege
Kannu
AutoTutor
Document Management Software
A document management software is among the most common computer software applications used in offices. It allows users to create and store documents of all sorts, including presentations, spreadsheets, and word documents.
Popular examples include:
Google Drive
DropBox
Office 365
Wrapping Up
Application software has different functions, which are expected to increase as users and technology evolve. If you observe, these applications greatly reflect the massive changes in the computer industry, but the good thing is that these changes seem to have helped the industry for the better. Not only do these apps ease processes and tasks, they also help solve problems in the real world.


If you're running into errors and your system is suspiciously slow, your computer needs some maintenance work. Download
Outbyte PC Repair
for Windows,
Outbyte Antivirus
for Windows, or
Outbyte MacRepair
for macOS to resolve common computer performance issues. Fix computer troubles by downloading the compatible tool for your device.
See more information
about Outbyte
and
uninstall instructions
. Please review
EULA
and
Privacy Policy
.