ExtraTorrents is a renowned name in the torrent realm. In fact, it is considered one of the tightest and toughest competitors of torrent giants: The Pirate Bay and Kickass.
ExtraTorrents launched in 2006. Since then, it has become the go-to site for many Internet users who want to download movies, games, and files through the P2P file-sharing method.
Over the years, many changes have happened to the torrent ecosystem. ExtraTorrents was among those websites that were affected. Unsurprisingly, proxy sites have now taken over the original website.
ExtraTorrents: A Quick Look on the Once-Popular Torrent Website
ExtraTorrents, or ExtraTorrent cc, hosted a plethora of magnet and torrent links for various types of content. However, its vast collection of links to contents didn't make it popular. It was its advanced search functionality. By typing the right keywords into the search box, you can find almost any type of content you need.
ExtraTorrents did not miss the attention of keen copyright watchdogs. On 17 May 2017, the site was voluntarily shut down. With ExtraTorrent cc down, fans of the site and torrent enthusiasts attempted to clone it. Others even put up ExtraTorrent mirrors.
A majority of these ExtraTorrent proxy and mirror sites suffered the same fate as the main site and vanished from search engine results.
Working ExtraTorrent Proxies and Mirrors to Date
Here is a list of the best ExtraTorrents proxies that work and unblock the torrent website as of this writing:
https://extratorrents-cc.com/

https://extratorrents.ch/

https://extratorrent2.unblockninja.com/

https://ext.to/

https://freeproxy.io/extratorrent-proxy/

https://sitenable.top/extratorrent-proxy/

https://sitenable.ch/extratorrent-proxy/

https://freeanimesonline.com/extratorrent-proxy/

https://extratorrents2020.xyz/

https://filesdownloader.com/extratorrent-proxy/

https://siteget.net/extratorrent-proxy/

https://extratorrent.cd/

https://extratorrents.it/

https://extratorrent.ag/
How ExtraTorrent Proxy Sites Work and Unblock ExtraTorrents
Now, you may be wondering how these proxy and mirror sites manage to access or unblock ExtraTorrents. The answer is pretty straightforward. Proxy sites serve as a bridge between your connection and the website you are trying to access. So, when you use proxies for ExtraTorrents, your internet traffic is routed to the proxy server first before it reaches the mirror site.
Simply said, proxy sites don't just unblock ExtraTorrents. They also allow you to access other torrent websites that may be blocked in your location.
Then again, these proxy sites aren't without flaws. There are instances when you need to do more than just visiting the proxy site to unblock ExtraTorrents. If you find yourself in such a situation, follow these easy hacks:
Hack #1: Use the TOR Browser
To unblock ExtraTorrents, you can browse anonymously using the TOR Browser. This web browser anonymizes your traffic by letting you connect to a private network and share bandwidth with other users. By using TOR to access ExtraTorrents, you can unblock the website even if it is not accessible in your location. Moreover, it will clean the website for you. There will be no ads, cookies, or third-party trackers.
To access ExtraTorrents using the TOR Browser, enter the URL of ExtraTorrents into the address bar. And then, hit the Enter key on your keyboard.
Hack #2: Use a VPN Service
A proxy site is indeed a reliable way to unblock ExtraTorrents. But the problem is that proxy sites don't always guarantee security. What's more alarming is that your online activities can still be monitored.
To keep your identity anonymous and avoid being tracked, experts suggest using a virtual private network (VPN) service. A trusted VPN service provider will ensure your online traffic is routed to a server in a different country. This allows you to access geo-restricted content and sites like ExtraTorrents.
There are many trusted VPN service providers out there. So, making a choice may not be as easy as you think. We recommend using established names already, such as Outbyte VPN, ExpressVPN, and NordVPN.
Once you have a VPN app downloaded and installed, follow these steps to safely unblock the ExtraTorrents website:
Sign up to use the VPN service.

Switch on the Kill Switch or Network Lock. Switching on the Kill Switch means your VPN connection automatically drops in the event of VPN network issues. This, in turn, protects your network traffic and sensitive information.

Next, select a VPN server and hit the Connect button.

Wait as the connection is being established.

Once you have established the connection, you can visit the ExtraTorrents website.
Hack #3: Use a Public DNS Server
If you are unable to access ExtraTorrents at this point, it is likely that your local DNS blocked it. Don't worry, though. This restriction can be lifted by changing your DNS address to a public one.
Here's how to do it:
Go to the taskbar and click on the search field.

Type Control Panel and select the most relevant search result.

Once the Control Panel window opens, choose Network and Internet.

Navigate to the left pane and select Change Adapter Settings.

Next, right-click on your active network connection and choose Properties.

Go to the Network Connection Properties section and click Internet Protocol Version 4 (TCP/IPv4).

Click Properties.

On the window that opens, tick the Use the following DNS server address option.

Enter both your Preferred and Alternate DNS Servers. Now, if you want to unblock ExtraTorrents, you may use any of the public DNS servers listed here:
Google DNS: 8.8.8.8 8.8.4.4

Open DNS: 208.67.222.222 208.67.220.220

DNS Advantage: 156.154.70.1 156.154.71.1

DNS Resolvers: 205.210.42.205 64.68.200.200

Norton DNS: 198.153.192.1 198.153.194.1
Hit Enter then OK to save your changes.
Alternatives to ExtraTorrents
Not everyone fancies the idea of using a public DNS server or connecting to a proxy site. So, if you are among these people, consider these ExtraTorrents alternatives.
1. The Pirate Bay
URL: https://www.thepirateproxy3se.com/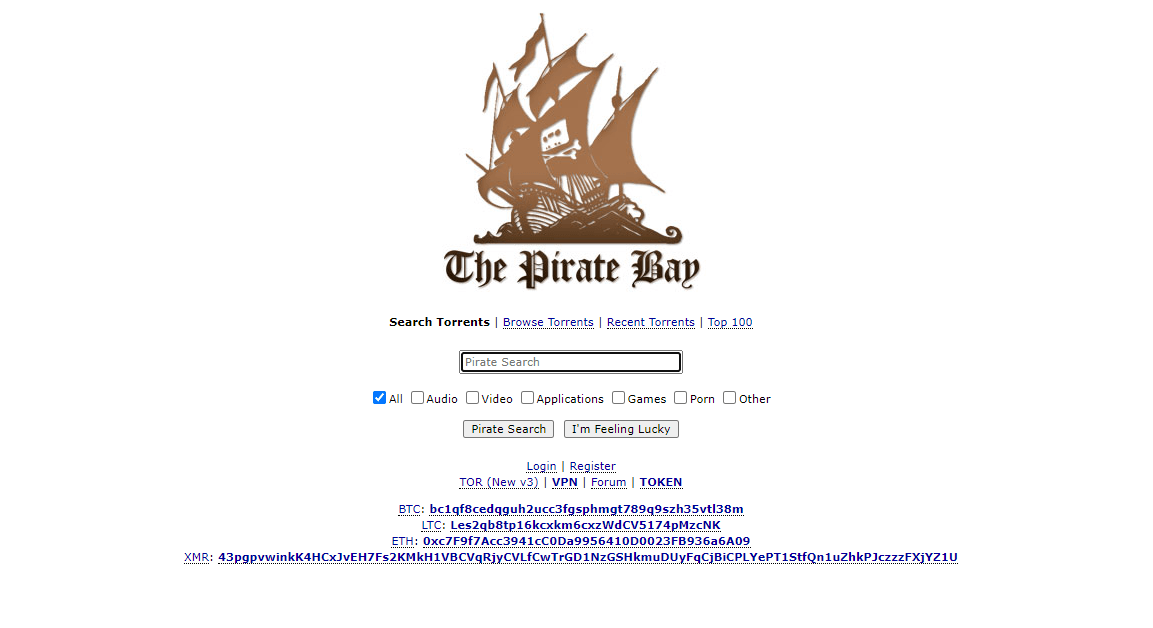 The Pirate Bay is perhaps the most popular torrent site. It's popular not only because it hosts various content types. This site is also user-friendly like ExtraTorrents.
Unlike other torrent sites, this one is organized. All the links to different types of content are sorted by categories. Hence, if you are the type of person who already knows what to download before visiting a torrent site, this site is the best choice for you.
To use The Pirate Bay, type the title of the content you want to download and hit Enter. All types of content that are relevant to your search will now appear. If you wish to filter the results by content type, you can do so. Your filter options include Applications, Audio, Games, and Videos.
Another great thing about The Pirate Bay is that its library is regularly updated. This means that you are likely to find the torrent you want once it is available.
When it comes to security and safety, The Pirate Bay won't disappoint. Technically, visiting a torrent site is not illegal. Because this website does not host the content it features, you are safe to go.
If The Pirate Bay is not accessible in your location, you can still access it via proxies. Here are some working proxies of The Pirate Bay:
https://thepiratebay10.org/
2. LimeTorrents
URL: https://www.limetorrents.cc/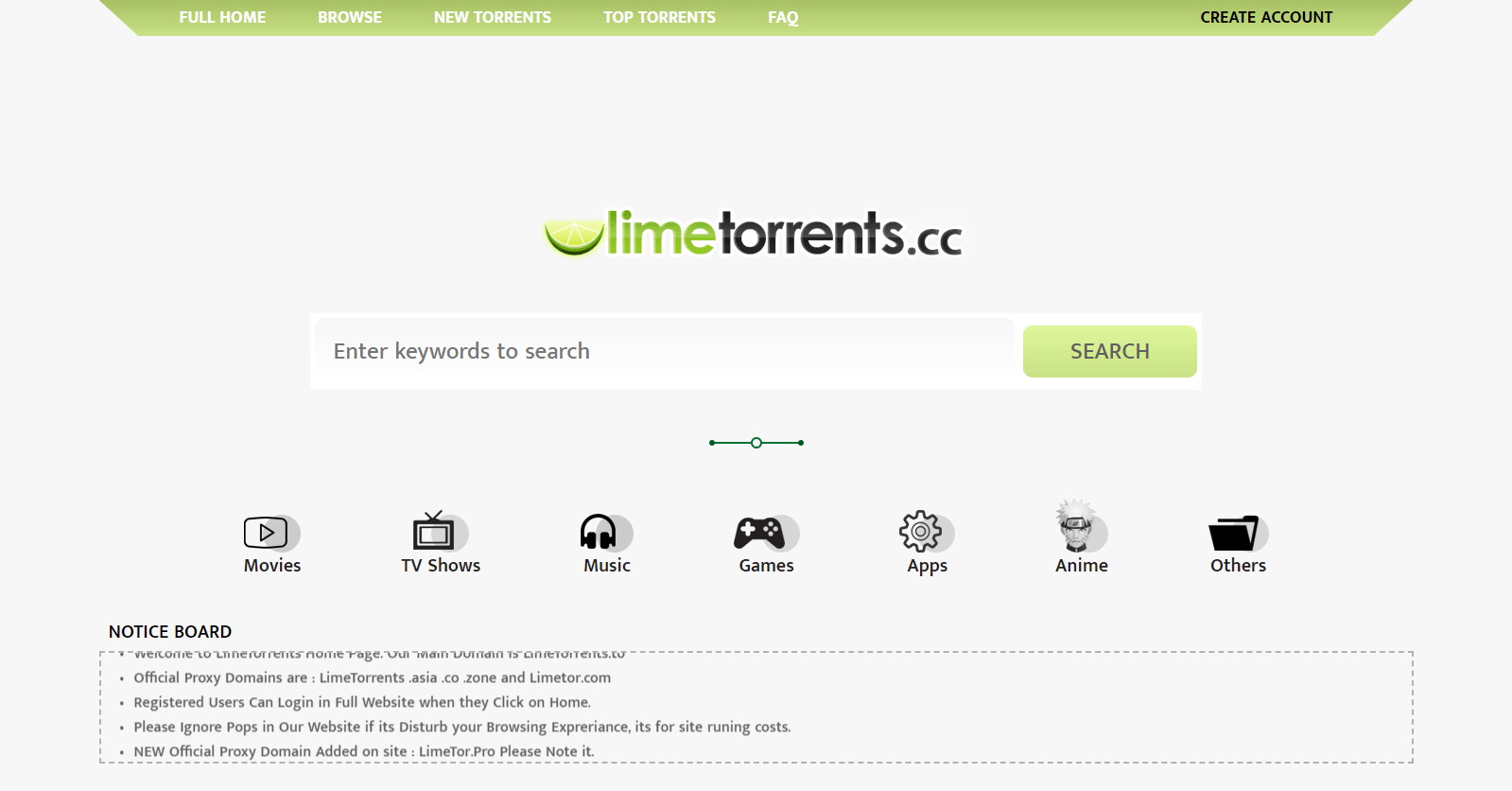 LimeTorrents isn't as popular as others on this list. But if you have used it before, you will probably agree that it has the potential to make it big.
Popular torrent websites are constantly being chased by authorities. As a result, they are sometimes down or inaccessible.
These downtimes can be very frustrating. But the good thing is that LimeTorrents is becoming more popular among the masses. Like its more popular counterparts, LimeTorrents has a user-friendly interface and a clean interface. Most importantly, it's free to use.
3. isoHunt
URL: https://isohunts.to/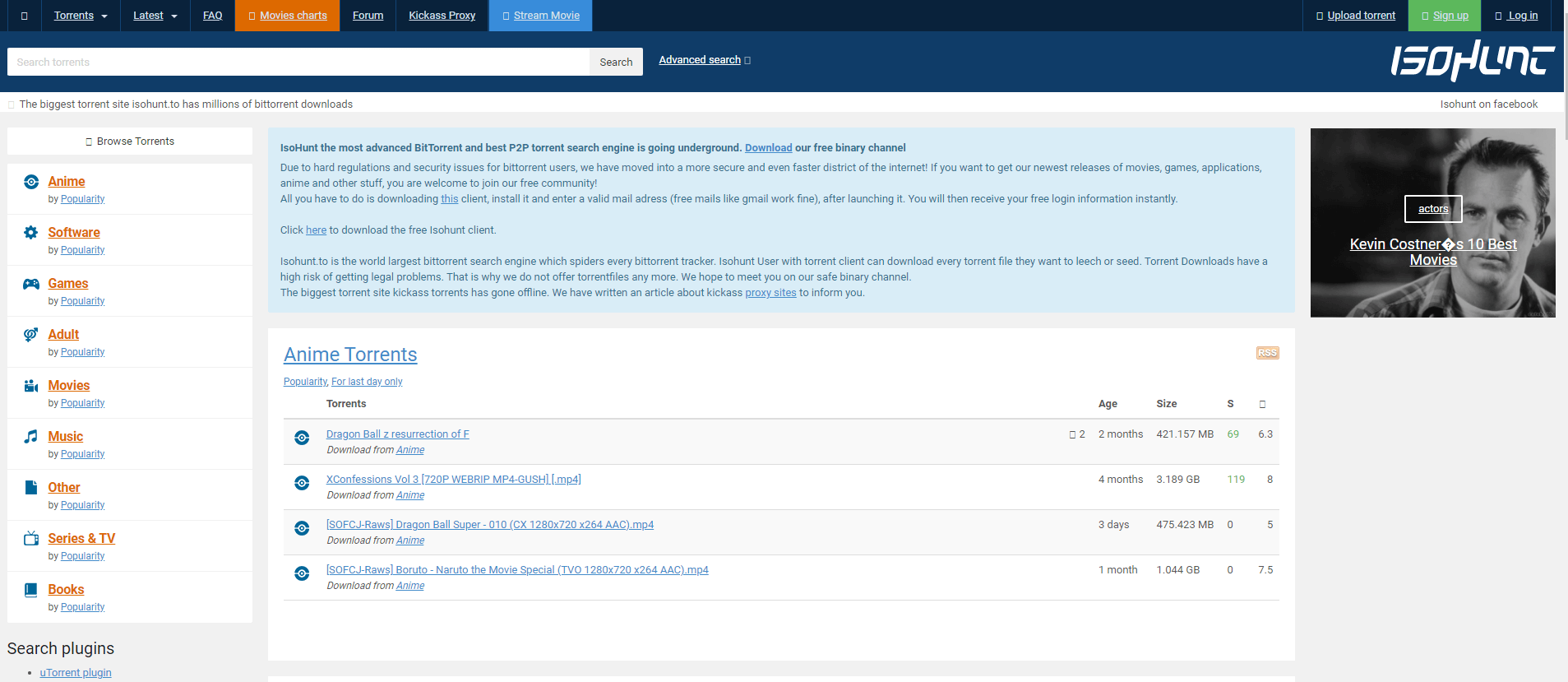 If you can remember the time when KickassTorrents was taken down, many of its avid users were in a panic. While others patiently waited for the site to be accessible again, some looked for alternatives. One of the torrent sites they found useful is isoHunt.
Since then, isoHunt is the top option for many users who want to get their daily dose of torrent downloads. And now, it has become one of the most visited torrent sites.
isoHunt is also constantly updated, not only in terms of torrents but also in terms of security. The site regularly notifies users about ongoing security updates and other relevant happenings in the P2P realm.
4. 1337x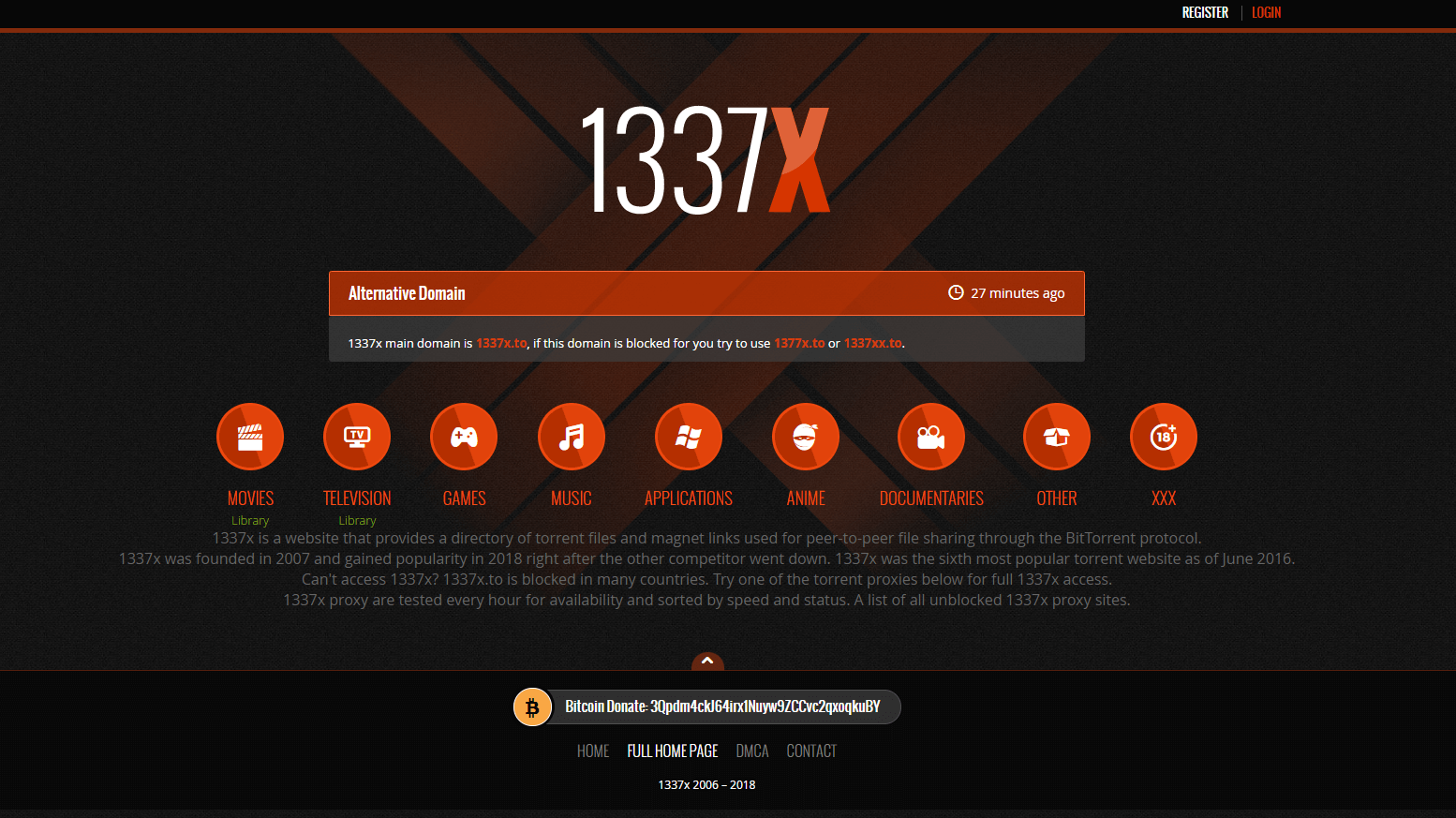 1337x is a popular alternative torrent site to ExtraTorrents. It has been up for more than a decade already, and users keep on coming back to the site as they refer to it as a secure source. While its design is a bit stylish, it is still organized and easy to navigate. Also, it allows its users to access fresh content all the time.
In addition, 1337x is not only popular for its video content. It is also visited for its app installers, music, games, and anime content. On average, the download speed of 1337x's torrents is 4.0MB.
5. Torlock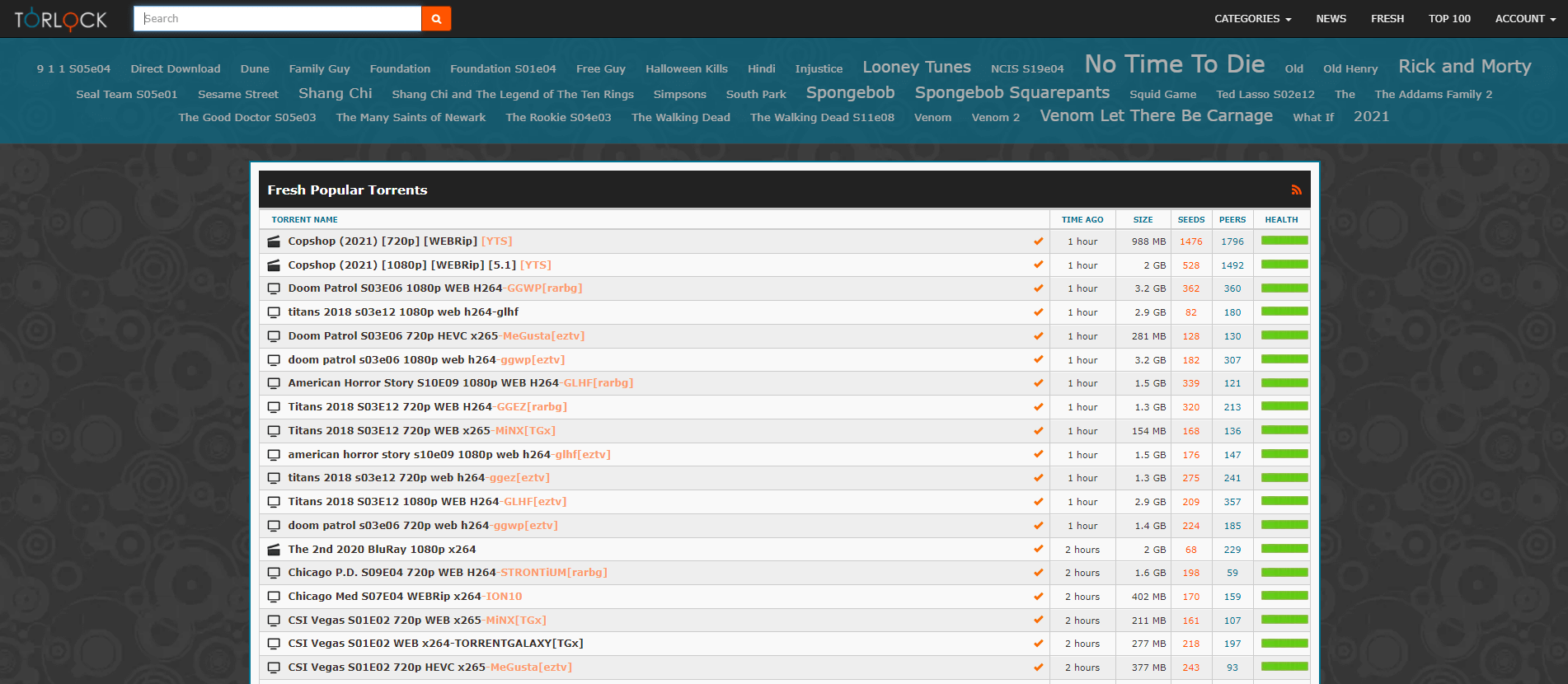 Torlock should be your go-to site if you want a torrent website that comes with various options. With more than 7 million torrents, you will never run out of content to download. Plus, its library keeps on expanding as hundreds of torrents are added every day.
Not to mention, this website is quite fast and responsive. So, it should be easy for users to find their favorite movies, eBooks, games, anime, software installers, and music.
The best part? It is easy to identify 100% verified torrents! This is one feature that makes Torlock stand out from its competitors.
6. Zooqle
URL: https://zooqle.com/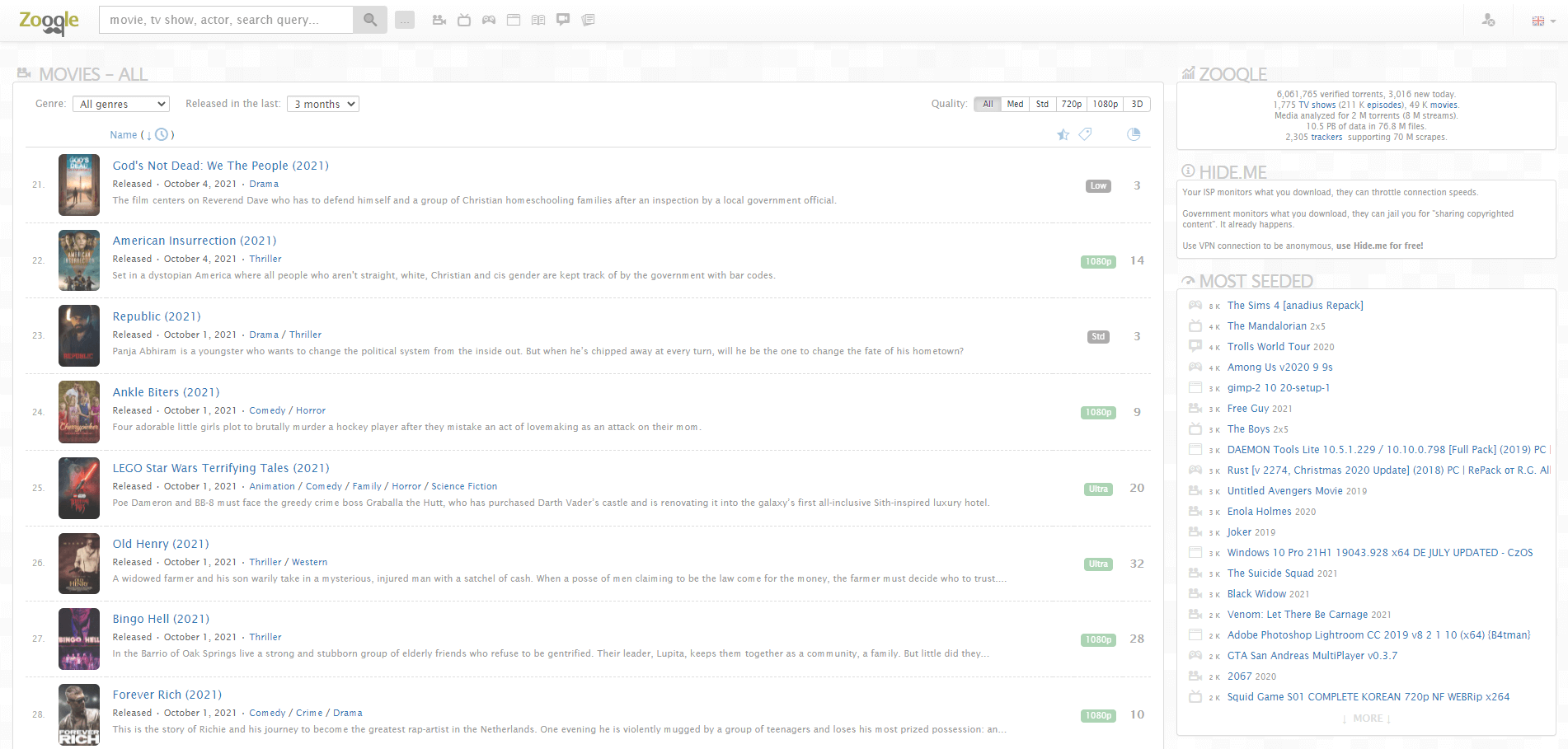 Zooqle is another great challenger for ExtraTorrents. It may not be your first choice when it comes to ExtraTorrents alternatives. However, it is a worthy alternative because of how it organizes the torrent in a neat fashion.
You can discover various content types using the site's search function. Aside from movies and TV shows, Zooqle also has torrents for eBooks and music.
7. Yify
URL: https://yts.mx/

ExtraTorrents is without a doubt one of the best torrent sites we have seen. But one site somehow resembles it: Yify.
Over the years, this site has been revived by many torrent fans. The reason is that they enjoy the user experience it offers. Now, it has become the go-to destination for those who like to watch the most recent trailers of movies and TV series.
The Importance of VPN When Torrenting
With all the threats out there, it is really worth emphasizing the need to use a VPN when torrenting. Not only will it allow you to unblock geo-restricted content. But it will also protect your identity as you surf the web and access torrent websites.
However, you don't just use any VPN service just because it appears on top of search results. You want to choose one that you can trust; ideally, one that has a no-logs policy to ensure your information is not stored. Another factor to look into when choosing a VPN service is DNS Leak Protection. With this feature, your DNS requests are monitored, giving you the assurance that all packets of information go through the VPN server and not to your ISP. Suffice to say, a reliable VPN service can help you get around problems like the Fortnite VPN ban.
Wrapping Up
As mentioned above, there are plenty of proxy sites that allow you to unblock ExtraTorrents. Also, there are other ways for you to access the website, too. The choice is up to you. Regardless of the method or proxy site you select, make sure you stay anonymous and secure using a VPN service.
We also hope that you have got all the information you need about the top ExtraTorrents proxy sites. Please comment below whether you find this article helpful or not.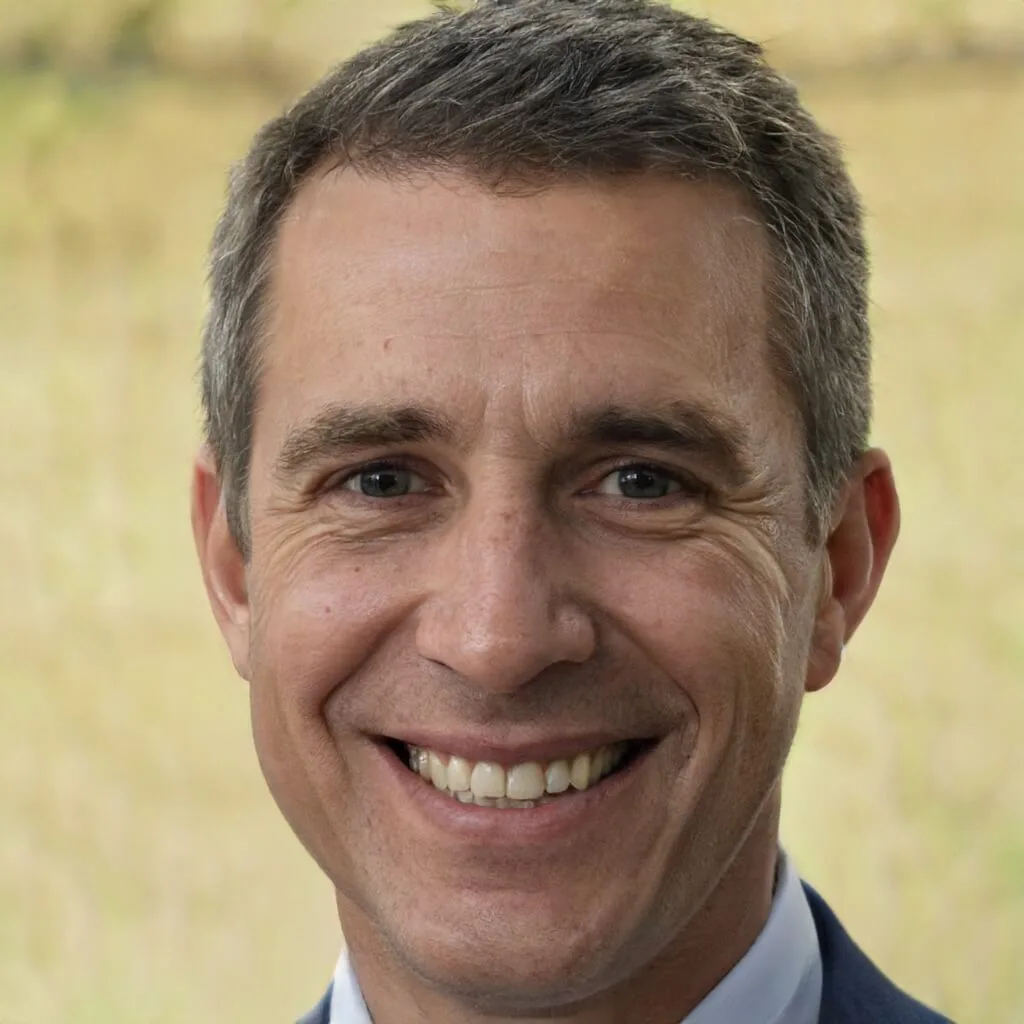 Jack is a software tester who has been working in the industry for over 10 years. He has a lot of knowledge and experience to share, and he loves to help others learn and grow in their careers. In his free time, he enjoys reading, playing chess and spending time with his family.
Jack is a professional who tests computer software for defects and usability. He works in the software development life cycle to find and report problems with the software and is often involved in manual or automated testing.
As a software tester, Jack plays an important part in the software development process because he ensures that the software is defect-free and meets the needs of the end users. He understands this fact and writes about the role of software testing in his articles in Software Tested.