Computer optimization is an ever-growing industry, as Windows gets more complex with each release and we spend more time on our PC's and other electronic devices than ever before. Many users learn the hard way that not every PC optimizer can be trusted. Some of them can be not just useless, but even somewhat dangerous, especially if given full reign over the Windows registry or other sensitive locations on one's PC. How can you tell if a PC optimizer is safe to download and use? Here at SoftwareTested, we do all the testing to answer this question for you.
Do PC Optimizers Actually Work?
Free PC optimizers are under fire for claiming to be able to improve your computer's performance. Because of this bad reputation, a lot of legitimate PC optimizers get affected and suffer the same treatment.
Genuine PC optimizers actually work. It is not a scam, unlike those free utilities claiming to be PC optimizers but doing actually nothing. The trick here is to figure out which is fake and which tools actually make a difference. With hundreds of PC optimizers in the market today, choosing a good one is like looking for a needle in a haystack.
We've had a chance to look at quite a number of computer optimization tools over the past year. Figuring out which tools should be considered the top three has been a challenge, as there are several that we have been happy with in terms of effectiveness. However, here are the Top 3 PC Optimizers in 2021 that we feel confident recommending as the best in their class.
But before we go there, let's discuss first what a free optimizer should do. Optimizer apps perform a variety of tasks to make your computer run more smoothly and quickly. Here are some of the tasks that automatically handled by PC optimizers:
File Deletion
One of the important functions of a PC optimizer software is to scan and delete data and files that you no longer need. These unnecessary files might just be slowing down your system or consuming disk space, without providing any value to your computer. These junk files include the deleted files on your recycle bin, application files and cached data from apps you have recently deleted, old downloads, and temporary files generated by your browser.
You have the option to manually delete these files, but doing so would mean looking at each and every folder to delete those that you no longer. Not only is this time-consuming, there are also instances when you might miss some junk files. Using an optimizer is not only a matter of convenience. It also does a thorough job of deleting even those that are hard to access junk files. So when choosing a PC optimizer, look for one that does a comprehensive scan and lets you preview the files to be deleted.
Registry Cleaning
The Windows registry is basically the database responsible for keeping track of all your files and applications and how they engage with one another. When you delete a program or app from your computer, it doesn't automatically delete the records associated with that app from the registry. And whenever Windows tries to follow the registry's entries and looks for apps or files that have been deleted, you'll notice a slowdown in your system because of the disruption.
PC optimizers come with a registry cleaner designed to scan your registry and delete or repair any faulty entries. However, you need to be careful when using a registry cleaner because accidentally deleting entries that are needed could cause more problems for your PC.
Application Management
Aside from deleting junk files, PC optimizers can also help you remove applications that are difficult to uninstall. It can also help decide which programs run automatically when you turn on your PC, allowing you to use them more quickly after powering the computer on. Although this function can be done using Windows' features, using a PC optimizer makes things a lot easier and makes room for less mistakes.
Best PC Optimizers in 2021
Finding a genuine PC optimizer in the midst of hundreds of fake optimizers is a huge challenge. To make it easier for you, we've listed down the top 3 PC Optimizers in 2021 that we think should be your main options:
Outbyte PC Repair – Simple, Secure, and Privacy-Oriented Tool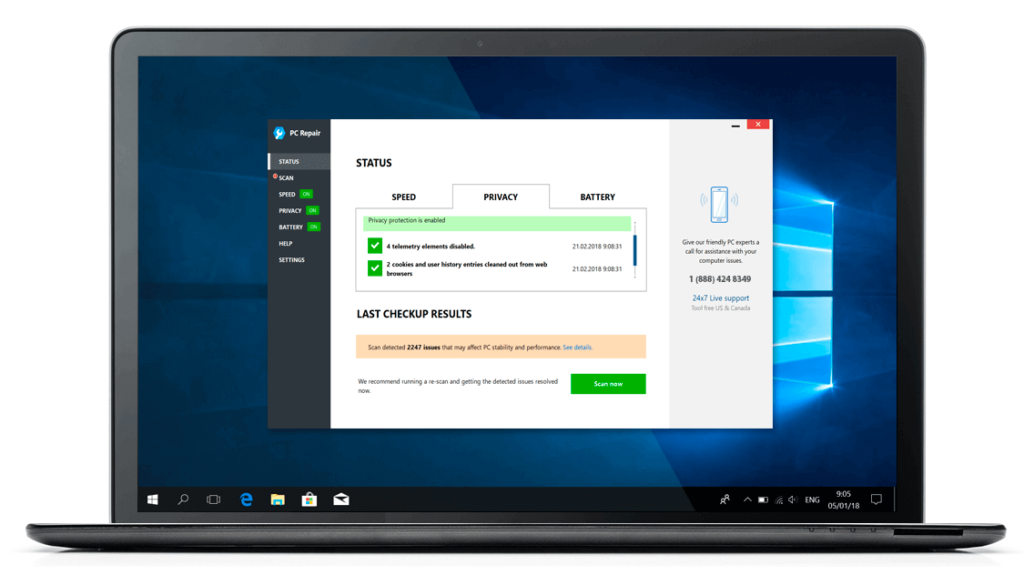 The PC Repair tool from Outbyte makes it to our Top 3 list as one of the simplest, yet safe and powerful PC optimizers available today. The tweaks it offers are divided into three categories: speed, privacy and battery. Any user who sees the three tabs would be able to tell right away where this program could help their computer. The speed tool offers standard search for issues that might be reducing your PC's speed and lets you fix those at a click of a button. Then you get to locate and delete traces of your credit card info, SSN's and other sensitive data under Privacy.
Many users today own a laptop computer, and to a large number of people a laptop is their main machine that they use for work, personal activities and entertainment. PC Repair offers tweaks that help save power when you are on the go, which means you don't have to worry about having to charge your laptop's battery as often. And this feature in Outbyte's program seems to work better that the power management tools Windows has to offer, so this software comes in handy in more ways than one would expect from a PC optimizer.
In a nutshell, here's what Outbyte PC Repair can do for you:
Scan your system for potential issues. When you install the app, it runs a comprehensive checkup of your PC to identify and deal with speed-reducing problems or causes of system crashes.
Clean out junk files. This app is powered by Outbyte's robust cleaning module that is able to sweep out all types of junk files on your computer.
Cleans your registry. This tool safely deletes corrupt keys, as well as invalid and broken entries from your registry.
Protects your privacy. Outbyte PC Repair comes with privacy tools that deletes traces of your online activities, making sure that your personal information, password, and credit card details are not stored in your system.
Scan for PUPs. Potentially unwanted programs can host security threats, such as adware, spyware, and Trojans. This tool checks your browser extensions, Task Scheduler, registry, and other places where PUPs usually reside, then allow you to review and safely remove them from your PC.
Auslogics BoostSpeed – Best All-Around PC Optimizer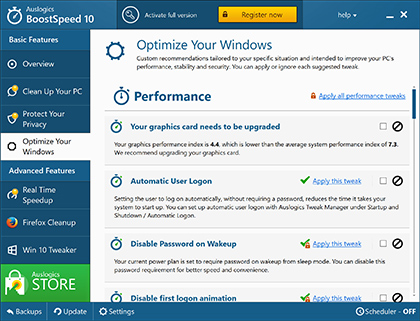 BoostSpeed is an all-in-one PC optimization suite of tools that delivers outstanding results every time it's used. It offers the conventional one-click scan and repair functionality that eliminates junk, tweaks the registry and fixes speed issues; plus over 20 additional tools that cover tasks like file recovery, disk wiping, cleanup of duplicate files and many more. The company behind this software has been in the PC maintenance and optimization business for about 10 years and has earned a reputation of a safe and reliable option for Windows systems from XP to 10.
BoostSpeed's most prominent advantages are the abundance of tools included in the kit, the safety of every tool (including those that deal with the Windows registry) and the actual boost it gives a Windows computer.
Piriform CCleaner – Lightweight and Popular PC Optimizer Alternative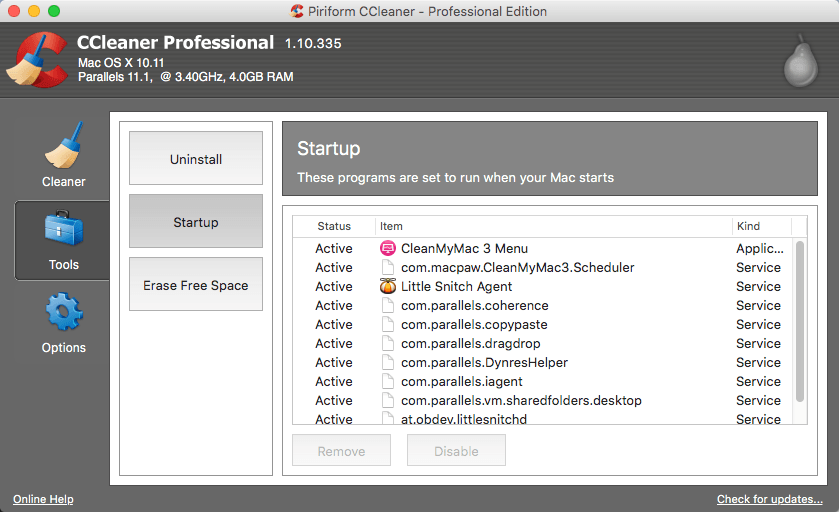 CCleaner is one of the most popular PC optimizers in the market today. It clears your system of junk files, cleaning out up to several gigabytes, and delivers a boost in your PC's performance. It also fixes errors and optimizes apps to speed up your computer.
CCleaner is so easy to use. Just download it from the developer's website, install it on your computer, then choose a drive to scan. The tool will show you how much space you'll be able to reclaim and what tweaks are necessary to improve your computer's performance. Just choose what you want to remove or fix, and the utility will do the rest for you.
CCleaner's features include:
A registry cleaner for removing unused registry entries, DLLs, shared files, uninstallers, file extensions, application paths, invalid shortcuts, and icons
A browser cleaner for optimizing your web browsers
A Windows cleaner for deleting junk files
A third-party program cleaner for non-system apps
All these functions can be carried out using Window's own built-in tools, if you have the time and patience. For those who prefer convenience and efficiency, using CCleaner is one of the best options out there. Plus, CCleaner is lightweight and very easy to use.
Summary
Using PC optimizers is the practical way of doing your PC housekeeping. It saves you a lot of time and effort, and does a thorough job of keeping your computer on top shape. However, you need to be critical when choosing an optimizer software to avoid falling for those fake apps. When you set out on a search for the perfect optimization tool to use on your computer, consider the above three, as any of them will help make your PC a better performer.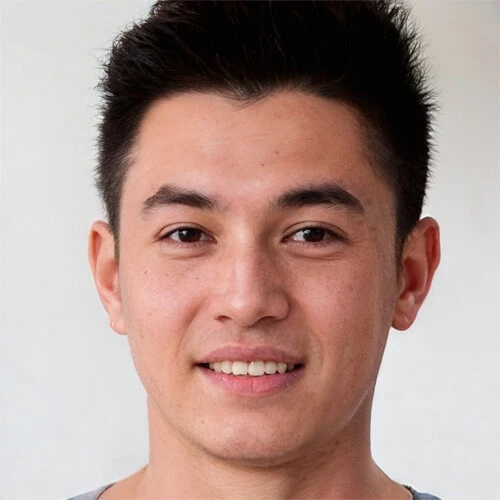 Vic is a search engine optimization expert, helping to optimize websites to make them more user-friendly. He's been in the industry for more than 10 years, and his work speaks a lot about his experience and expertise in the IT and digital marketing fields. 
Vic is the one in charge of keeping our website running smoothly and efficiently, to make sure that our readers have a wonderful experience while visiting the website. He's good at troubleshooting errors and fixing Windows issues that come up either when playing games or working on the computer. 
Vic is a certified gadget freak who feels the need to surround himself with cutting-edge technology. And this passion has helped him a lot in creating content that informs and guides users on using and troubleshooting the latest technology. He is an avid researcher who is always hungry for the latest news and updates on the most cutting-edge technology.