When it comes to choosing the best antivirus solution for your needs, lots of factors need to be considered. After all, it's your personal data and sensitive information that are at stake.
We all know that not all antivirus solutions are reliable. Even worse, they don't offer the same level of protection against malware. So, it's worthwhile investing time in assessing every antivirus product you come across with.
In this article, we will look into one of the most popular and trusted antivirus products today: Outbyte Antivirus. But before anything else, what makes an antivirus excel from its competitors?
What to Look for in an Antivirus Solution
When assessing whether or not an antivirus solution makes a great investment, you should look into these criteria:
Reliability – Even if the antivirus program is advertised as the best, if it conflicts with other existing software or applications on a device, then it'll be absolutely useless. It will only leave your PC vulnerable to threats.
Usability – If the use of an antivirus solution requires technical skills, then it could be deemed impractical for most users. An antivirus program that is difficult to navigate and use would not be useful for an average user. It is likely that it would end up being disabled.
Quality of Protection – Regardless of whether you are using an antivirus solution designed for Windows or Apple, it is important that it can function in an ever-changing environment. With new strains of viruses and malware entities being introduced nowadays, the antivirus solution has to be effective at detecting and removing suspicious items.
About Outbyte Antivirus
Outbyte Antivirus is a German-made antivirus program that helps clean and protects your device against the strongest strains of malware, viruses, and spyware. While it may sound new to some of you, this program is making a name for itself because of the many features and perks it offers.
Here are some notable Outbyte Antivirus features worth looking into:
Protection Against Viruses, Spyware, and Other Forms of Threats
Outbyte Antivirus scans every corner of your computer. It can detect tracking cookies, phishing spyware, keyloggers, viruses, and other malware types that are affecting your system. With the program installed, any unwanted entities can be quickly identified. This means you can easily review them and decide whether or not to delete them. Although this has already been launched and released, constant updates are being released to ensure your PC is safe against new malware threats all the time.
Keep Prying Eyes at Bay with Camera and Microphone Block Feature
In case you don't know, cybercriminals and other prying eyes may be watching your every move using suspicious apps that have access to your camera or microphone. To relieve you of your worries, Outbyte Antivirus disables app access to your microphone, camera, or both. To enable access to these components, cybercriminals have to physically use your PC's mouse. With Outbyte Antivirus, nobody can eavesdrop your conversations or spy on your online activities.
Keep Your Passwords Secure and Strong
Another edge of using Outbyte Antivirus is that it checks all the passwords you have stored on your PC. It will check whether the password is too weak, has been used several times, or is already compromised. If you want, you can have all your passwords changed to a stronger one so you can improve your accounts' security.
Affordable Pricing
Outbyte Antivirus is available at a very affordable rate. For only $29.95, you can have one license that protects up to 10 computers. It comes with a hassle-free 30-day refund guarantee, should you feel unsatisfied with your purchase.
How to Use Outbyte Antivirus
It's easy to use Outbyte Antivirus. In fact, the process is pretty straightforward. If you already have it installed on your Windows PC, then you should be all set. But if you are still new to this program, here's how to use it:
Set Up
First of all, you need to download the program from Outbyte's official website. Click the Download Now button to get the antivirus-setup.exe file. Once done, click on the file to begin the set up process. Follow the on-screen prompts to set up.
Scan Malware and Viruses
With Outbyte Antivirus already set up, you can now begin scanning your PC for any signs of threat. Simply click on the Scan button to perform a scan. Once the scan is completed, all threats will be displayed on your screen. These threats will be sorted by type: Gruesome or shocking, phishing, privacy risks, and a lot more. To delete them, tick the Check All button and hit Delete.
Our Unbiased Outbyte Antivirus Review
Outbyte Antivirus is more than just your ordinary antivirus program. It scans and detects all forms of threats, be it viruses, malware, Trojan, worm, or keylogger. It's perfect for those who don't know the ins and outs of Windows or those who are too busy to check on their files and folders one by one.
Have you used Outbyte Antivirus before? What do you think about its features and functionalities? Aside from Outbyte Antivirus, what other antivirus programs do you recommend? Let us know below!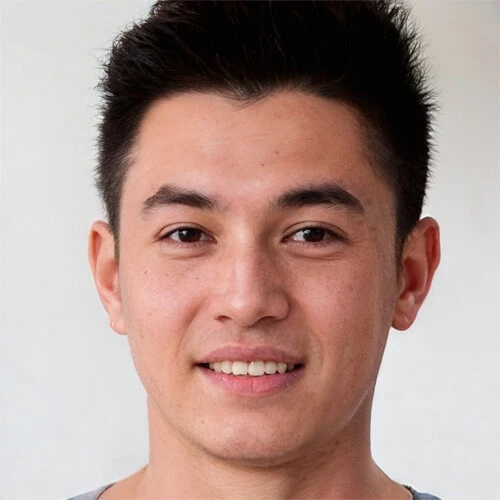 Vic is a certified gadget freak who feels the need to surround himself with cutting-edge technology. And this passion has helped him a lot in creating content that informs and guides users on using and troubleshooting the latest technology. He is an avid researcher who is always hungry for the latest news and updates on the most cutting-edge technology.
Vic is the one in charge of keeping our website running smoothly and efficiently, to make sure that our readers have a wonderful experience while visiting the website. He's good at troubleshooting errors and fixing Windows issues that come up either when playing games or working on the computer.