When it comes to protecting your online privacy, two of the best virtual private network (VPN) services are NordVPN and ExpressVPN. Both offer a wide range of features, but they have distinct differences that can make choosing between them difficult. In this article, we'll compare the pros and cons of both services so you can decide which one is right for you.
What Is NordVPN?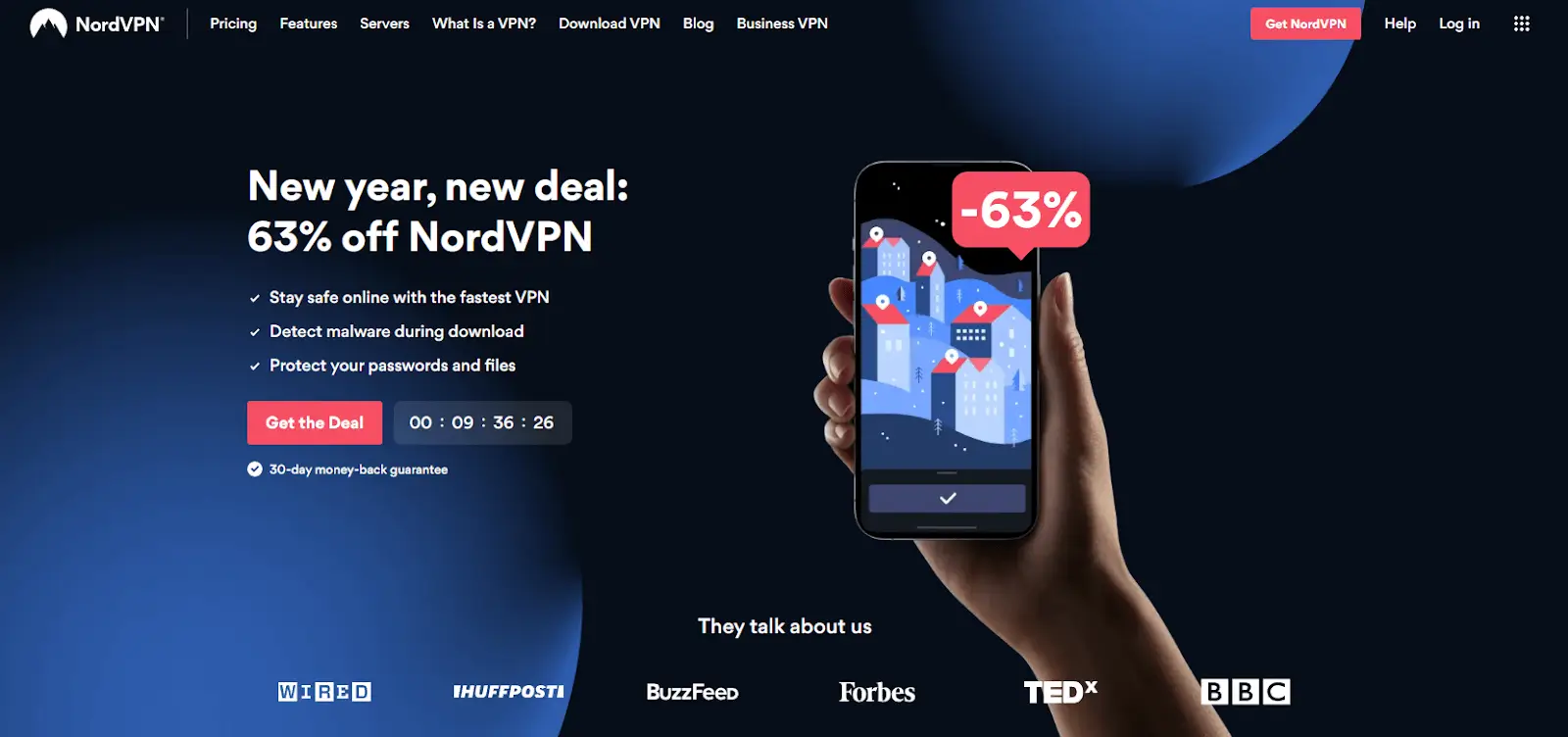 NordVPN is an award-winning virtual private network (VPN) service provider that provides users with online security, privacy, and freedom. NordVPN is one of the leading players in the VPN industry, with a growing global presence. It offers fast and reliable connections and unlimited bandwidth for streaming content without any buffering.
NordVPN's primary feature is its wide range of encryption protocols which offer robust security for data transmission over public networks. It supports OpenVPN, IKEv2/IPsec, L2TP/IPsec, and PPTP protocols. It provides additional features such as double-hop encryptions, Onion Over VPN tunneling, CyberSec blocks intrusive advertisements and malicious websites, and DNS leak protection keeping your data secure.
In addition to providing robust encryption protocols, NordVPN ensures privacy by not logging user activity or IP addresses. This prevents third parties from gathering data about your browsing habits and helps ensure that your identity is kept anonymous while browsing the web.
It also has a strict no-logs policy which means that it won't store any of your activities on its servers either.
NordVPN provides a high level of security and offers excellent speed when streaming content online with unlimited bandwidth, allowing you to access geo-blocked content from around the world without any buffering issues or slow loading speeds. It is compatible with several operating systems, including Windows, macOS, Android, and iOS devices.
For added convenience, NordVPN has dedicated apps for each operating system, so users can easily set up their connection with just a few clicks or taps on their device's screen.
Moreover, NordVPN comes with many other features, such as:
Auto-connect option, which allows you to securely connect to servers in specific countries automatically whenever you launch the app
Split tunneling allows you to specify which apps will use the VPN connection
Server recommendations according to what type of activity you're performing
Obfuscated servers for bypassing restrictive networks like those found in China
24/7 customer support via live chat
Automatic WiFi protection
Up to 6 simultaneous connections per account; P2P allowed on selected servers.
NordVPN provides an exceptional service for those looking for secure internet connectivity anywhere without sacrificing online speed or compromising their privacy and anonymity. With this VPN service, users can browse freely, knowing that all their activities are protected from prying eyes at all times due to its military-grade encryption protocols combined with a strict no-logs policy making it one of the most reliable services out there today.
What Is ExpressVPN?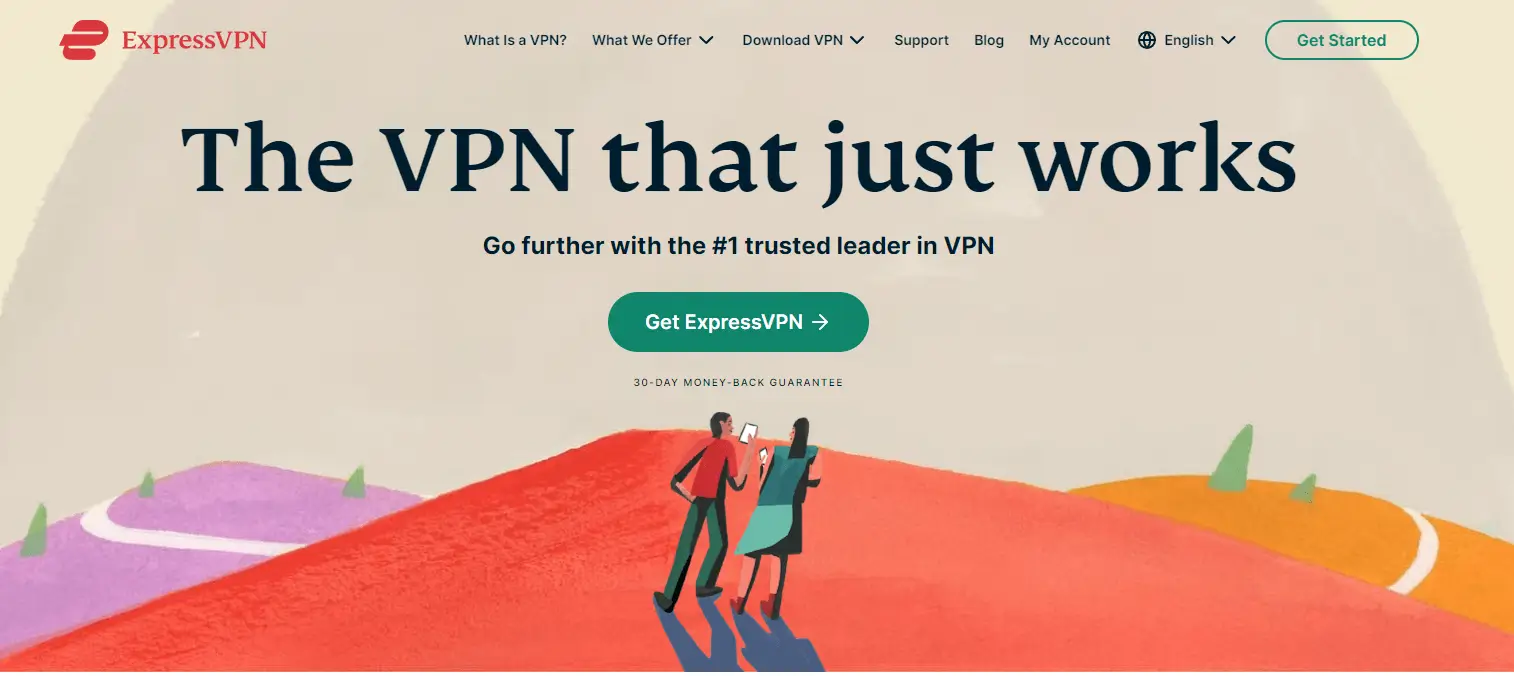 ExpressVPN is a powerful Virtual Private Network (VPN) service created and maintained by Express VPN International Ltd., headquartered in the British Virgin Islands. It offers users secure, encrypted connections to the internet. With ExpressVPN, data is routed through multiple servers located around the world, with each server providing a unique IP address that makes it possible for users to remain anonymous online.
ExpressVPN provides excellent security features for protecting users' personal information and data from hackers, scammers, and other cyber threats. It includes military-grade encryption between user devices and the ExpressVPN network so that all data transmitted over their network is highly secure. Furthermore, it has an automatic kill switch which will immediately shut down all internet access if there's an interruption in your connection to the VPN server. In addition, ExpressVPN implements DNS leak protection to ensure that your identity remains anonymous even if your device's settings are not correctly configured for privacy.
Another great feature of ExpressVPN is its broad range of supported platforms and devices. It supports Windows PCs, Macs, Android phones, and tablets, as well as iOS devices such as iPhones and iPads. Plus, you can use it on up to five devices simultaneously. This means you can stay protected no matter your device or operating system.
For those looking for streaming content from overseas countries like Netflix or BBC iPlayer, ExpressVPN also comes with SmartDNS technology, allowing users to access geo-restricted content easily. Its proprietary MediaStreamer DNS service will also enable streaming on gaming consoles such as Xbox One and Playstation 4 without needing additional setup or software download on those systems. Last but not least, ExpressVPN has a 'Split Tunneling' feature that lets users choose specific applications or websites they'd like to be tunneled through the VPN while others remain open outside its protection. This is ideal if you want more flexibility when browsing online and a higher degree of security at all times!
NordVPN vs ExpressVPN: Which has better features?
Security Features
NordVPN and ExpressVPN provide outstanding security and privacy features, such as AES-256 encryption, DNS leak protection, kill switches, and split tunneling. NordVPN also offers an additional layer of security with its double-hop feature that allows you to route your traffic through two secure servers instead of just one. This makes it more difficult for hackers to intercept your data. However, ExpressVPN does not offer this feature.
On the other hand, ExpressVPN offers a unique TrustedServer technology that ensures all their servers are running on RAM only—no sensitive customer data is ever stored on their servers. This makes it nearly impossible for anyone to access your information, even if they were able to breach their servers somehow. NordVPN does not offer this same type of security feature.
Privacy
Most VPNs claim to keep no logs. When you delve a little deeper, they frequently mean that they don't keep any activity logs. Every action taken by the user, including website visits and data downloads, would be recorded in an activity log. Unfortunately, prosecutors and law enforcement agencies can track you down by tracing a connection from its origin to its destination. A VPN makes this more difficult, but if your provider provides detailed connection logs, you haven't received any protection.
ExpressVPN stores aggregated connection logs but makes every effort to avoid storing any data that could be used to identify you. Its logs contain your account ID, the date (not time) of connections, the location to and from which you connected, and the total amount of data transferred. Because the company does not record your IP address, it should be nearly impossible to track you down.
NordVPN does not keep any VPN usage or connection logs that could be used to identify what the user does while connected, but it does collect advertising IDs on mobile for its use. These, however, can be quickly and easily reset and aren't deal breakers.
This raises the question of whether an account can be opened anonymously. After all, if you need a credit card to open an account, you can be easily identified. ExpressVPN and NordVPN both accept cryptocurrencies and various prepaid cards, making it nearly impossible to link your account to yours.
Performance & Speed
Both NordVPN and ExpressVPN are excellent in terms of performance and speed. However, there are some differences between them regarding server locations and speeds. For instance, NordVPN has more than 5400+ servers in 59 countries while Express VPN has 3000+ servers in 94 countries—so if you need access to many different countries, then Express VPN is probably the better choice here.
Although NordVPN's WireGuard and ExpressVPN's Lightway are distinct protocols, comparing them side by side makes sense. They're both next-generation, high-speed protocols designed for advanced privacy and performance. They were developed internally by the providers and represent each provider's best, outperforming older OpenVPN and IKEv2 protocols.
Regarding speeds, both services provide fast speeds with minimal latency, but overall, NordVPN is faster than Express VPN due to its more extensive server network.
Streaming Performance
Both of these VPN services are excellent for streaming. They unblock not only Netflix US but also other libraries. For example, it could unblock 21 Netflix libraries using NordVPN and a similar number using ExpressVPN. The same can be said for BBC iPlayer, YouTube, and numerous other services.
NordVPN, on the other hand, performed slightly better in circumventing stringent geo-restrictions. As a result, NordVPN is the better VPN for Netflix. Nonetheless, both providers allow access to the notoriously secure Japanese Netflix.
ExpressVPN and NordVPN both support streaming on all servers. So, if you want to watch your favorite show, you don't have to change servers first. Above all, the speeds should be sufficient for HD or 4K video quality.
Smart DNS support is another excellent feature offered by both providers. This feature enables the unblocking of streaming platforms on smart TVs, game consoles, and other media devices without using the VPN app.
To summarize, it's a tie because NordVPN and ExpressVPN are excellent for streaming. Although NordVPN can circumvent more stringent restrictions, both providers can unblock the most popular streaming services. They both have the Smart DNS feature and allow you to stream content in the highest video quality.
P2P Support
Both competitors provide fast speeds and a diverse selection of servers. While NordVPN has nearly twice as many, P2P is only permitted on specialized servers.
ExpressVPN is available in 94 countries, compared to NordVPN's 60, so you should be able to find a server near you no matter where you are.
ExpressVPN, unlike NordVPN, does not provide a free SOCKS5 proxy. Split tunneling, available on Windows, Mac, and Android, can achieve a similar result. NordVPN has this feature, but it does not work on Mac.
China
ExpressVPN and NordVPN both perform admirably in China. The Chinese government has blocked the main ExpressVPN website, but the company provides an alternative address for Chinese users. Just make sure to get the addresses before you leave.
ExpressVPN is well aware of the difficulties in maintaining service availability in China. Although the service is operational in the People's Republic, there are occasional outages. However, both of these services have a proven track record of circumventing newly implemented Chinese government blocks.
App and UI
Even when used on a PC or Mac, the ExpressVPN app is small and maintains mobile-friendly proportions. Everything is neatly organized, with separate screens for settings and servers. We also liked how your most recently used server was easily accessible from the main page, as this saves the hassle of trying to remember, for example, which server could access a specific Netflix library.
The NordVPN main screen displays a world map with a marker in each country where the company has servers. On the left, there is also a list view (or at the bottom of the screen on mobile devices). The server list distinguishes between general-purpose servers and those designed for P2P traffic or Tor over VPN connections, making it simple to find precisely what you need.
Price & Plans
Is NordVPN free? NordVPN does not offer a free trial; however, they offer a 30-day money-back guarantee that allows you to test their services.
Nord VPN prices come in three packages ranging from $11.95/month for a 1-year plan to $4.92/month for a 3-year plan (billed every three years). They also offer a 1-month plan starting at $11.95/month if you don't need the long-term commitment or want to try out their service before committing long-term.
How much is ExpressVPN? ExpressVPN cost varies depending on your plan. Four plans range from $12.95/month for a 1-year plan up to $8/month for a 15-month plan (billed every 15 months). They also offer an annual plan starting at $99/year (equivalent to $8/ month), which is slightly cheaper than their 1-year plan but requires an upfront payment for the whole year instead of being billed monthly like other plans.
If you're looking for a VPN with a free trial, check out Outbyte VPN. It offers a risk-free trial with a 30-day money-back promise.
Customer support
Express VPN and NordVPN both provide excellent customer service. To begin, both offer live chat 24 hours a day, seven days a week. Even during peak hours, wait times are short, and support representatives are courteous and knowledgeable.
Both providers also offer email support. If the problem is more complicated, it may be impossible to resolve it via live chat.
Wrapping Up
When it comes down to choosing between NordVPn and ExpressVPN, there isn't one clear winner – ultimately, it depends on what features you value most when selecting a VPN provider and how much money you're willing to spend each month or year on subscription fees. If security is a top priority, then NordVPn's double-hop feature is worth considering, whereas those looking for extra privacy prefer ExpressVPn's TrustedServer technology over nordvpn's offering. In terms of pricing, both services have competitive rates. However, ExpressVPN has slightly cheaper options than NordVPN's longer-term offerings.
Finally, when considering speed performance, both services are good – however, NordVPN may be slightly faster due to its more extensive network of servers worldwide. Ultimately, either service would provide excellent protection against online threats – so choose whichever suits your needs best.
Give us some love and rate our post!