Virtual Private Networks are now more popular than ever due to the increasing need for online privacy, safety, and accessibility.
People from different walks of life use them for different purposes and take their time to choose the right service.
Choosing the right VPN for your use is something that typically requires a lot of thoughts and considerations. If you are like most users and you have your eyes set on the company that owns both Surfshark and NordVPN, then you would need to make a choice between the two options for your VPN service.
In this article, we try to compare NordVPN vs Surfshark to determine which is more suitable for your needs. Thus, this article covers the essentials of what both VPN services have to offer, including their key features, the pros and cons of using them individually, and their plans and pricing packages.
First, Why Do People Use VPNs?
If you're in the market for a VPN service, you already likely need it for specific reasons. That said, there are other benefits of using a VPN that you may not know.
Understanding what more you have to gain can help you decide on the right service to get.
Here are the main things VPNs are used for:
Users turn to VPNs:
To access geo-restricted content: Some websites and online services are only available in certain countries. A VPN can help users access these services by routing their internet connection through a server located in a country where the service is available.
To improve online security and privacy: VPNs encrypt internet traffic, making it difficult for hackers and other malicious actors to intercept and steal personal information. This can help protect users from identity theft and other online threats.
To bypass internet censorship: Some countries censor certain websites and online services. A VPN can help users access these blocked websites by routing their internet connection through a server located in a country where the website is not censored.
To protect against surveillance: By encrypting internet traffic and hiding a user's IP address, VPNs can make it more difficult for governments and other organizations to monitor a user's online activity.
To work remotely: With VPNs, employees can securely connect to a company's network and access company resources from a remote location.
So, if you were considering getting a VPN just to bypass Internet censorship, you now know you can gain other things as well.
Surfshark vs NordVPN
While both VPN services belong to the same parent company, they still exist as separate entities. As such, they offer different services and perks. We'll break down those differences to help you choose the right one.
Surfshark at a Glance

Surfshark VPN is one of the most popular VPN services in the VPN market right now. Fitted with some of the more traditional VPN features such as privacy and security, Surfshark holds its own as a leading VPN service.
Despite the popularity of Surfshark, you can use the VPN service as your only option for blocking annoying ads, accessing internet content that is hidden behind location-specific shields, and using its IP rotator feature to make it difficult for websites to track your online activities. The VPN is robust in its offerings and has more servers than the ordinary web user would ever need.
Surfshark is a good VPN choice because of its emphasis on security and speed. Even with its strong encryption protocol, you may not notice any lag in your browsing. Furthermore, you will find many positive reviews from other online users who are hooked on Surfshark and will not consider any other VPN service.
NordVPN at a Glance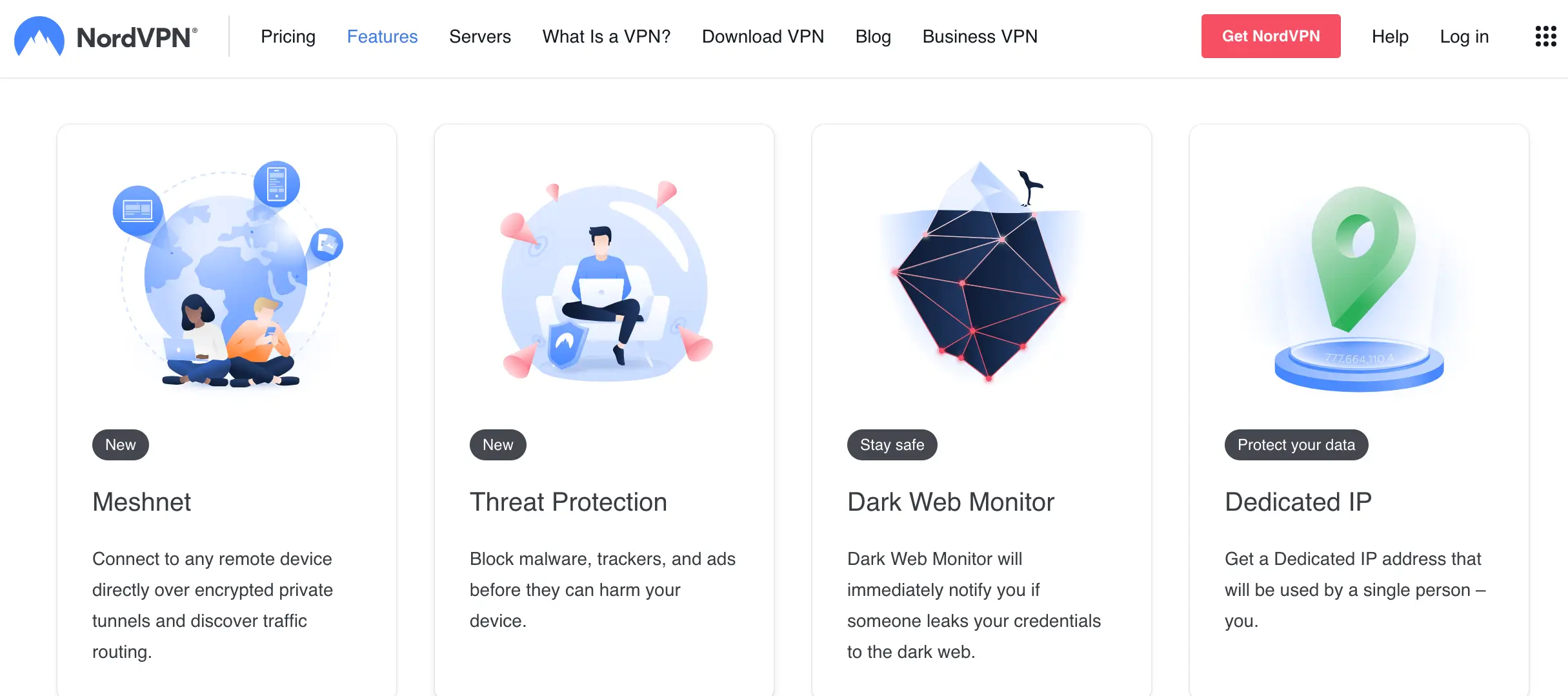 NordVPN is another VPN service that has stood on the good side of the internet since it was released. Like Surfshark, NordVPN also prioritizes user privacy and security, and thus has a strong no-logs policy. With its emphasis on protecting your devices from malicious websites and malware, blocking trackers and ads, and enabling an unrestrained browsing experience, NordVPN has millions of subscribers, the majority of whom have nothing but glowing praises for the VPN service.
But down to the core of the matter: what is special about NordVPN? First, the service's emphasis on user security and privacy is evidenced by its use of the Wireguard protocol coupled with the AES-256-GCM encryption algorithm (with a 4096-bit DH key). To make the encryption even more robust and therefore hit the bull's eye with regards to complete user privacy, NordVPN also created NordLynx, a NAT (Network Address Translation) system that ensures that your data is not even stored on any of NordVPN's servers.
Also, NordVPN is good for fast browsing. The guarantee of a high-speed connection is another reason the VPN service has been able to maintain an upward trend in number of users. So, in addition to the privacy of your data, NordVPN is also a great choice when considering a VPN service that does not hold back or muddle your browsing experience.
Surfshark Vs NordVPN: Features
Surfshark and NordVPN are currently owned by the same company: Nord Security. As a result, you might be tempted to assume that the features of NordVPN have been retrofitted to mirror that of Surfshark or the other way around. However, even with the NordVPN and Surfshark merger, both VPN services still retain a number of key features that might endear you to either (or both).
To make it easy for you to determine the most suitable VPN service for you between Surfshark and NordVPN, here are some of their specifications based on 7 important factors.
1. Servers
VPN servers are very important factors for determining the quality of service you can expect from a VPN application. The number of servers available, for example, can determine whether or not you will have a smooth browsing experience with the VPN activated. This is because server number affects connection speed, especially where the encryption protocol is strong. Server location is also very important since it determines how easily you can bounce your IP on those locations.
Surfshark has a little over 3,200 servers in more than 100 countries including the UK, Germany, Poland, Denmark, and many others. As for NordVPN, the service has a little over 5,500 servers spread across 60 countries.
So, in terms of regional coverage, Surfshark beats NordVPN. But NordVPN comes out on top with regards to number of servers.
2. VPN Protocols
VPN protocols play a strong role in determining the way data or traffic moves between the device you use for browsing and whatever VPN server you are connected to. Depending on these protocols, your browsing experience may be completely protected from trackers or very fast.
In terms of VPN protocols, both Surfshark and NordVPN offer great options for users. Surfshark offers WireGuard, OpenVPN UDP / TCP, and IKEv2/IPsec, all three of which are very secure and reliable and try to balance privacy and protection with speed. NordVPN also uses these protocols and adds its native NordLynx protocol which further boosts connection speed.
Thus, where quality is matched, quantity takes the trophy. And so NordVPN is a better choice based on the number and variety of VPN protocols.
3. Security and Privacy
Security and privacy are the core services that good VPNs like Outbyte VPN are expected to offer to users. What is the point of a VPN if all it can do is help you access blocked locations and maybe block ads? Thus, the robustness of a VPN service's encryption, protocols, tunneling algorithms, and other features determines how effective it would be at securing and hiding user data.
On this front, Surfshark and NordVPN are matched. Both VPN services prioritize these traditional functions which is evidenced by their no-logging policies. So, you can choose either service if you have only security and privacy concerns. However, NordVPN may be a tiny bit superior to Surfshark because of its NAT system to further protect your data from their servers.
4. Operating Systems Supported
Another auxiliary factor to consider before choosing between two or more different VPN services is the operating systems that the VPNs support and can run from. Once again, if the VPN can protect your browsing from even the human imagination but cannot be installed on your Windows or iPhone, it is useless.
However, neither Surfshark nor NordVPN are useless on this front. You can use both of them with all the major operating systems, including Windows, Mac, Linux, Android, and iOS. You can also use them as browser extensions with Chrome and Firefox, especially.
5. Usefulness for Unblocking Streaming Services
Being able to unblock streaming services like Netflix and Disney+ is another big plus for good VPN services. On this front, you can rely on either Surfshark or NordVPN for your streaming services. These include the aforementioned Netflix, Disney+, Hulu, Amazon Prime Video, BBC iPlayer, and the others.
Note that the streaming services often find a way to block the servers of Surfshark and NordVPN. So, you have to remain up-to-date with the counter-moves of both VPN services to make the most of their streaming benefits.
6. Simultaneous Connections
The number of simultaneous connections you can have per account on a VPN service should also influence whether or not you choose that service. This factor enables you to use a VPN service on a limited or unlimited number of devices at the same time as long as you are subscribed to or registered on the service.
Surfshark allows an unlimited number of simultaneous connections, meaning that you can connect as many devices to your Surfshark account as you can find and use them all at the same time. However, if you are wondering how many devices could be connected to NordVPN—the answer is 6. NordVPN allows only 6 simultaneous connections.
So, for simultaneous connections, Surfshark beats NordVPN.
7. Customer Support
Lastly, customer support assures users of being able to reach out to VPN service developers and get feedback immediately or conveniently. Thus, when you have complaints, you will have experienced assistance at your beck and call.
Both Surfshark and NordVPN have flexible support options. These include the 24/7 live chat and email support, coupled with a knowledge base and FAQs (frequently asked questions). So, they are evenly matched.
Plans and Pricing Packages
With regards to pricing and subscription plans, Surfshark charges you $12.95 per month on average, $3.99 per month if you register for 1 year at once, and $2.49 per month if you register for 2 years at once. On the other hand, NordVPN costs $14.49 per month on average, $7.49 per month if you register for 1 year at once, and $5.99 per month if you register for 2 years at once.
| | | | |
| --- | --- | --- | --- |
| VPN | Monthly Plan | 1-Year-Plan | 2-Year-Plan |
| Surfshark | $12.95 | $3.99 | $2.49 |
| NordVPN | $14.95 | $7.49 | $5.99 |
At a glance, the Surfshark price is lower than the NordVPN price, and is thus the cheaper option.
Pros and Cons of Using Surfshark and NordVPN
Surfshark
NordVPN
Pros
Servers

Sufficient: 3,200+

Sufficient: 5,500+

Privacy and Security

Standard

Standard
Customer Support

24/7 Live chat, Email

24/7 Live chat, Email

Supported Platforms

All the major ones

All the major ones

Connection Speed

Above average

Above average

Cons
Pricing

Above average: $12.95

Above average: $14.95

Freemium Version

Unavailable (30-day money back guarantee)

Unavailable (30-day money back guarantee)
Conclusion
Both Surfshark and NordVPN are good choices for a VPN service. They are reliable, flexible, and offer all of the normal services you would expect of a VPN application—with extra.
Give us some love and rate our post!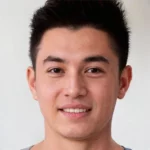 Vic is a tech enthusiast who loves to be up-to-date with the latest and greatest technology in the world. He creates content that educates and helps users with their tech-related questions. Vic manages our website to ensure that our readers have a seamless experience while browsing. He excels in troubleshooting errors and resolving Windows issues for gaming and work purposes.