Reading time:
8
Minutes
Is your phone sluggish? Does it take forever for items to load on your device? It can be annoying waiting for your apps to load or for your phone to do specific stuff. But before you think of shopping for a new smartphone, it is practical to try fixing your phone's performance first by following our top tricks on how to speed up an Android device.
Many factors contribute to the sluggishness of your device – it could be because you're out of storage or some apps cause processes to slow down. The worst and most expensive reason would be an outdated or damaged hardware that needs to be replaced. Whatever the reason for the slow-down is, there are many ways to speed up Android devices without having to spend any. Read on to learn tricks on how to speed up Android including general clean up, installing third-party apps for better performance, and other cool hacks.
Trick 1: Update Your device
The first thing you have to look at is your device's software. Make sure your OS and your apps are completely updated. Every update comes with a better OS version, a patch, a bug fix, or an updated UI skin that might help speed up Android.

To know if your device is updated, go to Settings > About Device > Software Update. You will see here if there's a pending update that you need to install. If your device is updated, you will see the latest update you have installed and the date when it was installed.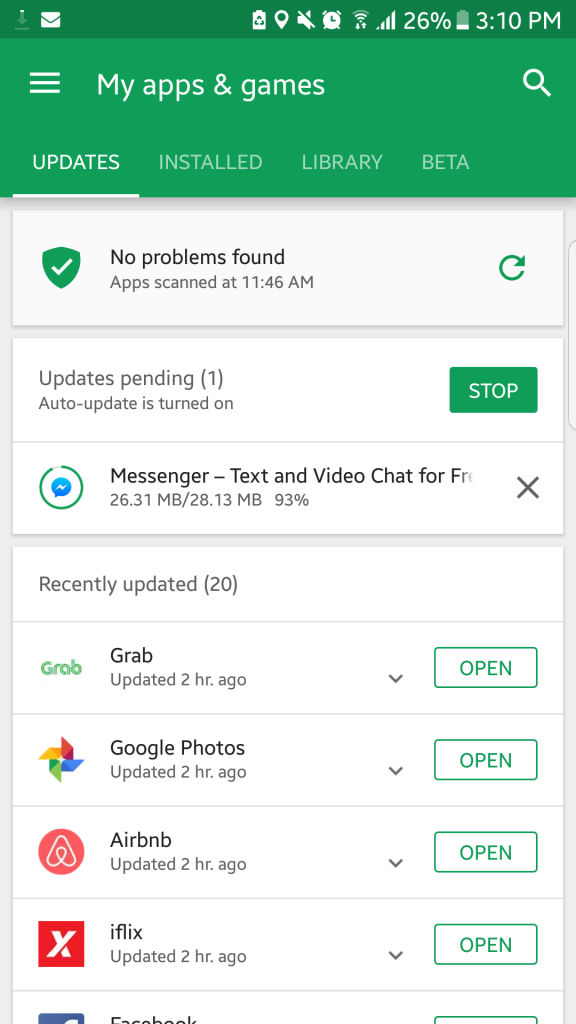 Aside from regularly checking for Android updates, it is also a good practice to keep your apps updated, especially Google services that control almost everything on your device.
Trick 2: Customize Your ROM
Sometimes, your manufacturer or carrier limits what updates you can install on your device. If this is the case, installing a custom ROM might be the best solution. This means installing a customized version of Android.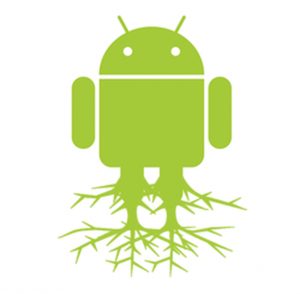 However, there is a requirement to do this. You need to root your phone first before being able to install custom mods provided by the community. These custom mods are designed to improve performance, offer more features or allow your device to install the latest version of Android even if your device no longer supports it. But, you have to take note of the risks associated with rooting your device. There is a good chance of bricking your device if something goes wrong with the rooting process. It will also void your warranty, which means you have to pay for every repair from now on. So if you're not confident with your tech skills, ask a professional to do it for you.
Trick 3: Manage Your Home Screen
Is your home screen full of widgets that pull up real-time information like the weather or the latest news? Are you using a live wallpaper or a screensaver composed of alternating pictures? These extras on your home screen might cause some delay whenever you switch between screens.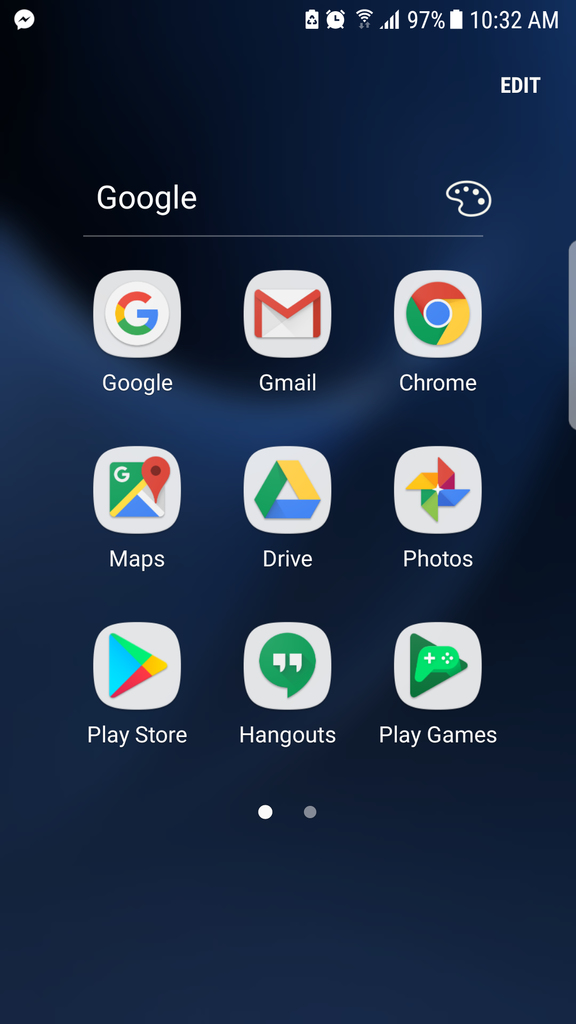 Try to restrict your layout to a single page with several folders, instead of having multiple screens. It makes things organized and more natural to search. You can also switch to a better and more simple launcher that can help speed up Android.
Trick 4: Minimize Animations
This trick works not only for Android but all other gadgets as well, including laptops, tablets and personal computers. This trick will not speed up Android. Instead, it reduces the transition time between screens and apps.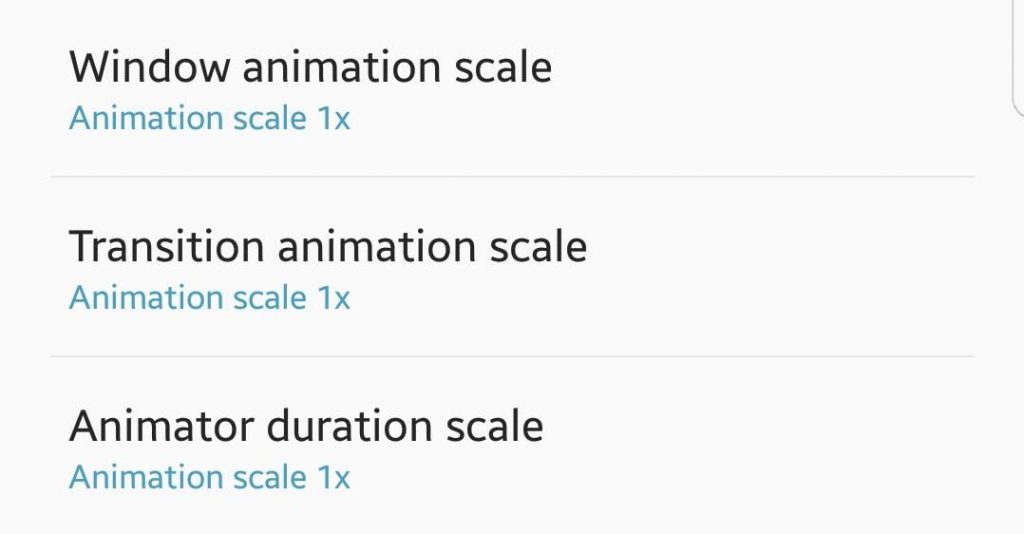 To turn off animations, you need to access the Developer Options under the main settings menu. Find the Build Number and tap it seven times. It will let you have access to developer tools that are now readily accessible to Android users. Go back to Developer Options, and you'll see the Transition animation scale. If you set the scale to Off, all animations will be disabled, and your apps will appear or disappear without the drama. You also have the option to switch off the Window animation scale and Animator duration scale.
Trick 5: Force GPU Rendering

While you're in the Developer Options menu, you can also check out Force GPU rendering. It will use your device's GPU or graphics processing unit instead of software rendering for some 2D elements. And it will result in faster UI rendering, smoother animations, and more processing power for your CPU. There's a catch though: GPU consumes more power than CPU, so this could reduce your battery life by 5% to 15%.
Trick 6: Switch To Skia
If you're using Android Nougat or higher, you can switch from GPU rendering engine to Skia. Skia is a complete 2D open source graphics library that helps reduce lags in games. It also serves as the graphics engine for Google Chrome, Chrome OS, Android, Mozilla Firefox, Firefox OS, and other products. You can find this under the Developer Options, along with the different settings you can manipulate to speed up Android.

If you want prettier graphics for your games, you can also try out Force 4x MSAA, an anti-aliasing method for games. However, turning this on will drain your battery faster and could result in a bit of slowdown. It's your call. You can try out different options and see which settings work best for you.
Trick 7: Speed Up Your Browser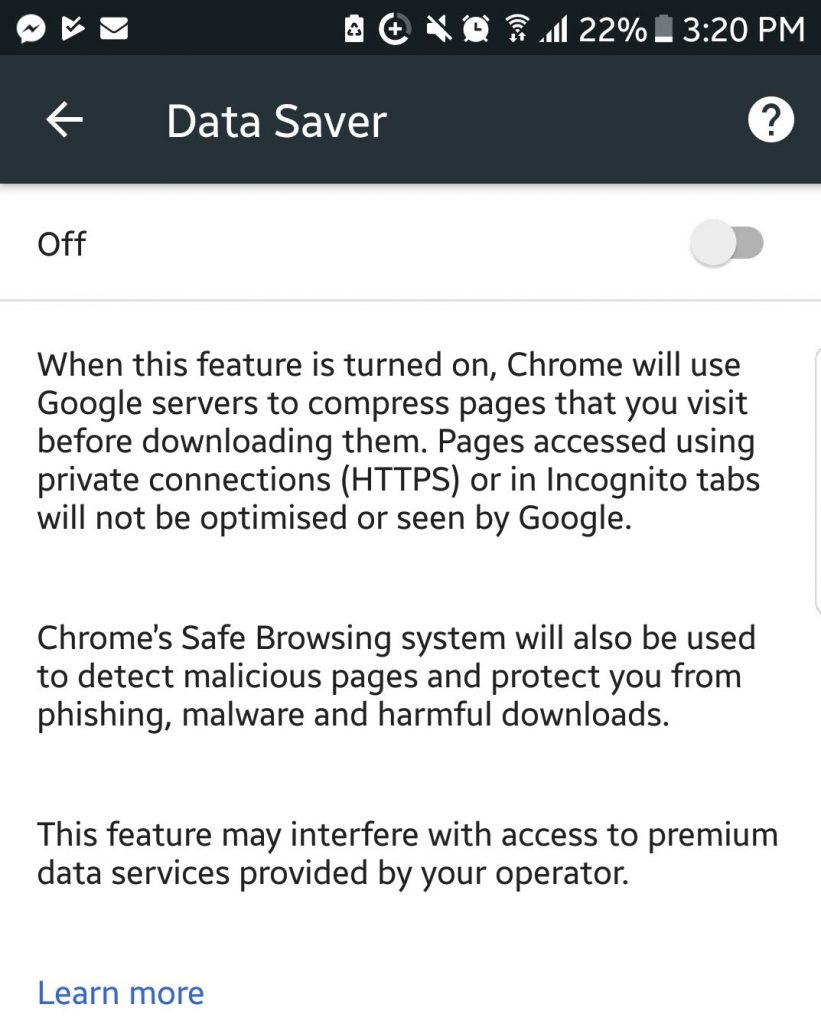 Turn on the Data Saver mode in Chrome if you want to speed up your internet browsing. Enabling this feature compresses the web pages, leading to lower data consumption and faster loading time. The downside to this feature is that image quality may suffer, but some users are willing to sacrifice that for the sake of speed. You can enable data mode in the settings menu in Chrome.
Trick 8: Clear Cached Data
Cached data is information that your apps store to help them start up faster, so they don't have to download this information again the next time they boot up. For example, your browser might save images from your favorite website, so you don't have to download them back every time you load the page.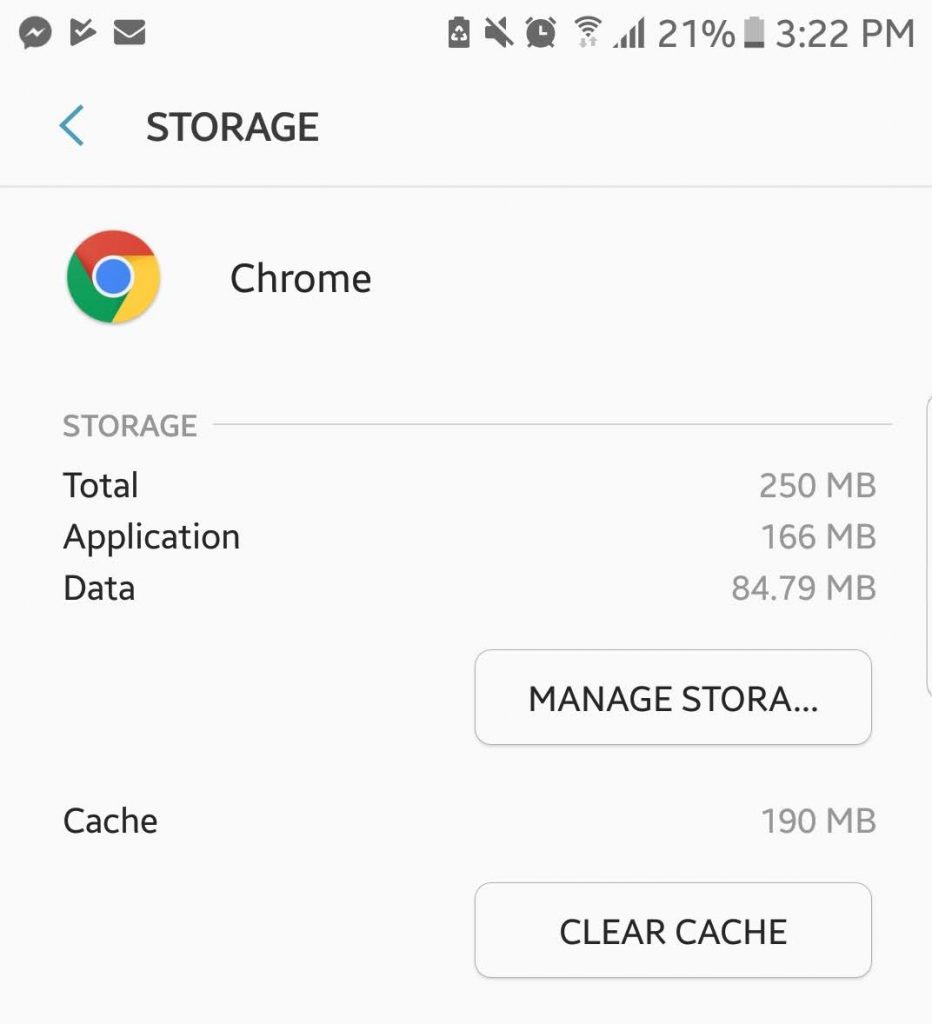 Cached data can speed up your Android device's loading time. However, if the cache becomes bloated and the cached data takes up a lot of storage space on your device, it might cause your device to slow down instead. For those apps that are eating up too much space, you can delete their cached data individually by tapping the app and navigating to App info > Storage > Clear Cache.
Trick 9: Turn Off Auto-Sync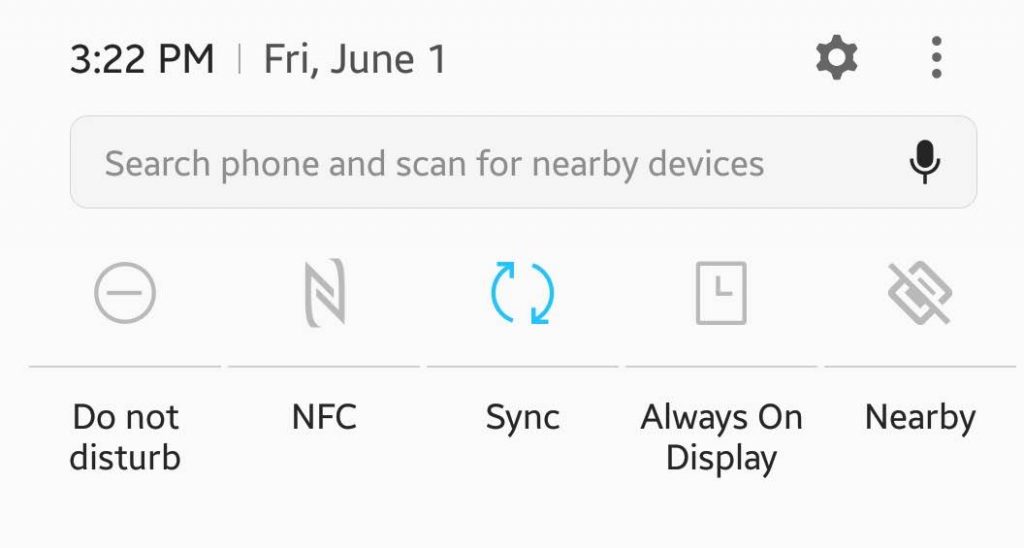 Auto-sync does not only slow down your device; it also consumes mobile data because it is constantly uploading and downloading information from the internet. Apps usually sync in the background, so it is difficult to detect this at all times. You have to go to your Accounts menu under the main settings to see if the option "Automatically sync data" is turned on. You can choose which apps you want to continue syncing in the background and which ones you want to do manually. You can also set how frequent you want the auto-sync to be: every 30 minutes, every hour, or once a day.
Trick 10: Disable Background Services
Some apps run in the background continuously, like the SMS app and other messenger apps (Facebook, Hangouts, Whatsapp, etc.). These apps run in the background for any updates or messages. It is a good thing, but this feature is often exploited by apps that do not need to run in the background.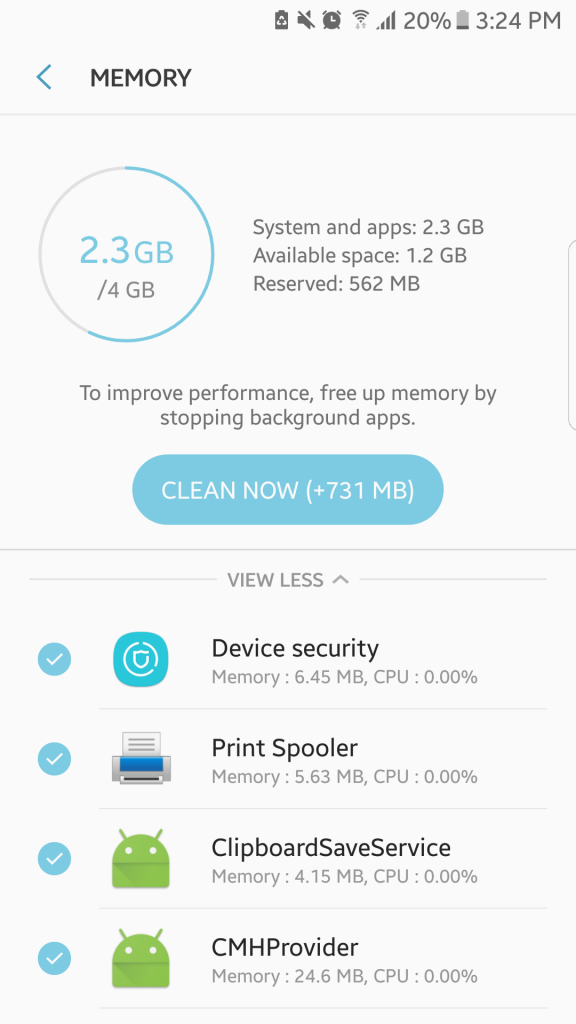 To check which of your apps are running background processes, go to your Developer Options menu again and tap Background Check. It will show which apps have permission to run in the background. Uncheck the ones you don't need and see if this speeds up your Android. And it is also useful for battery because these background apps also consume battery power without you knowing it.
If you want to take it to the next level, you can also check the Background process limit under the same menu. It will not disable your background services, but it will prevent your device from caching those services.
Trick 11: Overclocking
If you use your phone often for gaming, you can try overclocking to boost your game performance. Overclocking is a process of forcing your CPU to run a little bit faster than it usually does. Because no matter how fast our devices are, there's always room for more speed. Overclocking is popular even among PC gamers because it lets them maximize hardware performance. You can do this on Android too, as long as you root your device first and use an excellent overclocking app.
Trick 12: Use Third-Party Apps
There are many third-party apps designed to help you speed up Android. One of the most reliable apps in this field available on Google Play Store is Android cleaner tool. This app works in three ways: it frees up storage on your device by deleting junk files, closes lagging apps that slow down your phone, and extends your battery life for up to two hours.
Trick 13: Reset
If all else fails and you think there's no hope to boost your phone's performance, the last option would be to perform a factory reset. It brings your phone's status back to when you first bought it. Resetting will remove all the junk that has accumulated and got your device performing like new again.
However, resetting will delete all your data including apps, contacts, photos, and other files on your phone. So before you do a factory reset, make sure to back up all your data. Starting from scratch can be very frustrating, so only use this option as a last resort.
Give us some love and rate our post!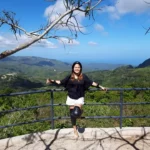 Stephanie is a wordsmith with a passion for technology. Although not a tech expert herself, Stephanie has a unique talent for transforming complex tech concepts into relatable and engaging stories. She brings her writing expertise to the tech world, sharing her insights and perspectives on the latest trends and innovations. With a love for storytelling and a knack for simplifying technical jargon, Stephanie's writing style makes tech accessible and relatable for readers of all backgrounds. When she's not writing, you can find her exploring her local coffee shops or getting lost in a good book.