Reading time:
2
Minutes
When it comes to mobile phones, Android is currently the most popular operating system in the world, currently running on hundreds of millions of phones. Unlike comparatively more expensive iPhones, Android phones come in a wide price range, including both budget-friendly options and high-end flagmans.
Nevertheless, millions of Android users are unaware their devices could also be generating passive income without them doing any active work. An innovative application called Honeygain allows them to earn effortlessly by sharing their excess internet bandwidth for a fee – and all they need to do is to install and run the app while their phone is connected to the internet. Curious? Let's learn more about it!
What Honeygain is all about
Honeygain is an internet-sharing application that enables its users to earn without requiring any extensive knowledge or skill. Running on the user's phone, the app shares their unused internet bandwidth and earns them money for every GB they share. Since it only uses a small amount of traffic, it doesn't affect the user's experience in any way.
The bandwidth shared by millions of users in 150+ countries allows Honeygain to operate a crowdsourced web intelligence network and earn a profit by renting the access to it to its business clients. These are companies that typically operate on a massive scale and require huge amounts of data to complete tasks like ad verification campaigns, pricing comparison, or application testing.

Users don't need to worry about safety, either, since all this data is publicly available on the web – it's simply impossible to collect in-house as quickly and securely as one would using a web intelligence network. In addition, Honeygain makes sure to verify and monitor each client, making using Honeygain 100% risk-free.
How to earn (and collect your earnings) on Honegain
Honeygain's regular earning rate is 1,000 credits (equals to $1) for every 10GB of shared traffic, and the minimum payout threshold is 20,000 credits ($20). Up till January, there were two payout options – PayPal and Bitcoin, and now, a third one was introduced: you can cash out in JumpTokens (JMPT), another crypto currency.

There are two modes a user can select from – Honeygain or JumpTask. With the first one, a user needs to share at least 200GB to be able to ask for a payout. This might not seem like a great deal if you've got a stingy data plan, but for those with fast Wi-Fi or unlimited data plans, it's a great way to make the most of their internet connection! There are also additional ways to obtain free credits available, such as playing the in-app Lucky Pot lottery, participating in the referral program or social media contests.
With JumpTask mode, however, users can cash out at absolutely any time – the difference is, they're earning in JumpTokens and not credits. This option has been introduced since Honeygain's decision to partner up with the remote work platform JumpTask. The rates stay the same – the only difference is the currency and the extra convenience for payouts.
How to start using Honeygain on your Android
There are three steps to starting to earn money on your smartphone using Honeygain:
Signing up on the app's official website
Downloading and installing the app on your device
Signing in and leaving the app to run
That's it – these initial steps only take a few minutes, and you can start earning effortlessly straightaway. Employ your Android device and kickstart your passive income journey today!
Give us some love and rate our post!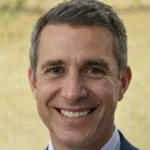 Jack is a seasoned software tester with over 10 years of experience in the industry. He takes pleasure in helping others advance in their careers and enjoys spending his free time with family, playing chess, and reading.
As a software tester, Jack ensures the software is error-free and user-friendly by detecting and reporting issues during the development cycle. His articles in Software Tested reflect his knowledge of the critical role software testing plays in the software development process.