Writing is one of those activities that you don't really want to but have to do – and that's okay. Writing does help with everything. In order to stay organized, you must write. In order to exchange emails, you must write. In order to apply for a job, you must write. In order to get into your school of choice, guess what? You must write!
"I'd rather hire someone to write my essay than stay up until wee hours staring at a blank page." Does this sound like you? If your answer is positive, don't worry – millions of students feel the same way. They might hate writing for different reasons but keep practicing and eventually become good at it.
Not many students know this, but there are specific online tools that can help out with this. The most common are essay writing apps, which can teach you how to write better and faster. If you're in high need of an educator to show you how it's done, why spend money on tutoring? Check out these next 6 apps for application essay writing.
Grammarly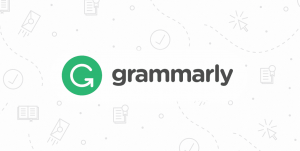 Grammarly is a free online writing assistant that can help you write great study essays. This app helps you develop a better writing style and correct your tone, as well as eliminate the errors that you've been making. If finding words is something demanding for you, Grammarly can help you out with that as well.
The cool thing about this app is that it checks your writing for basic mistakes. If your spelling is a bit off, it spots it right away, and helps you improve it. The Grammarly app does that by using a specific correcting algorithm that comes up with suggestions as you go. If you're continuously making certain writing mistakes, this app will spot them and compile them into a pattern that is letter explained to you. This way, you learn how to correct yourself in the future by correcting yourself now.
Evernote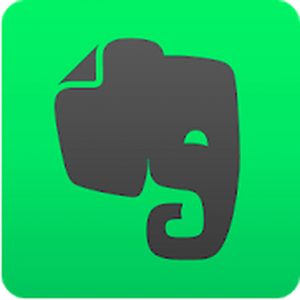 Evernote is another app that helps you keep track of your writing and mistakes. Some of the best benefits of using this app are that Evernote 1) tracks your time, meaning it records how you spend it. For example, if you're spending 30 minutes correcting three paragraphs, that's exactly what you'll see on the final review; maybe next time you could spend a little less on it. 2) it is a cool way to write notes between you and your friends, especially if you want to correct each other's writing.
Evernote is also great for 3) journaling, since this activity also helps you develop your writing ability but also 4) application notes, in case you're not sure whether your application should be modified. This is when your tutor or best college admission essay writing service steps in and helps you out. This platform is digital, so everyone can edit on the app's website.
Canva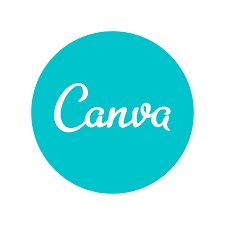 If you're a student looking to make some extra money online while applying for universities, Canva is a great platform to start. This is a good app to learn how to create good content for your website, whichever that might be. If this is not your cup of tea, you can always process documents using this website. Chances are you might need Canva for your future college student projects, so learning how to use it now is a great idea.
Here, you can make nice graphics and create designs that stand out. No matter whether you're a professional writer or designer, you can find space for Canva among your activities. If, for example, you've thought about starting a blog, this app can also help you out with writing efficient content for it.
Hemingway

This is an app that students use as an editor; and yes, it is totally worth it. Your writing must be well-reviewed before submissions, so working with this app is highly relevant. This software helps you make your content easier to read, although it might not go so deeply into the grammatical errors (like Grammarly does). Some of the most complex adjustments include fixing your writing's readability score, counting words, and showing reading time. On top, Hemingway will also check your work for readability.
When it comes to grammar, Hemingway will fix your misspelled adverbs, complicated phrases and hard to read sentences. Passive voice will also be highlighted! You can switch between writing and editing as you wish, which is even cooler.
Libre Office Writer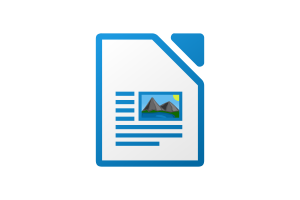 This processing program works better than Word, especially if you're a college student in need of learning constant new things. On a first impression, it is similar to it, but when you look at it in more depth and detail, Libre Office Writer is actually better.
There are four types of paper formats that you can type in by using this app, and these are the simple documents, the complex ones, the multilevel books, and the websites or eBooks. Of course, each type of documents comes with new tools and aids, which is useful for any student. Choose this app to learn better writing styles and new concepts in formatting.
Coggle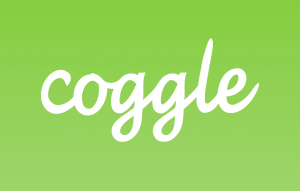 Coggle is a platform used for more than writing, but I thought it was worth mentioning since you are going to apply for college. Colleges use systems like Coggle all the time. This app can be used to improve your writing, but it could also be used as a real-time collaboration tool, information sharing, and structured notes. Besides, Coggle features interactive mind maps which can shape and edit text as you go.
Wrapping Up
By using some if not all of the above tools, you'll learn how to write better and faster. Besides, you will be prepared for any application essay you might have to write and be done with it in a minute. Check them out and let us know what you think! Good luck!
Vic is a search engine optimization expert, helping to optimize websites to make them more Google and user-friendly. He's been in the industry for more than 10 years, and his work speaks a lot about his experience and expertise in the IT and digital marketing fields. 
Vic is the one in charge of keeping our website running smoothly and efficiently, to make sure that our readers have a wonderful experience while visiting the website. He's good at troubleshooting errors and fixing issues that come up either when playing games or working on the computer. 
Vic is a certified gadget freak who feels the need to surround himself with cutting-edge technology. And this passion has helped him a lot in creating content that informs and guides users on using and troubleshooting the latest technology. He is an avid researcher who is always hungry for the latest news and updates on the most cutting-edge technology.