Reading time:
4
Minutes
Technology is an amazing helper in many spheres of life. It makes so many processes easier, faster, and more manageable. Every student now has a smartphone in a pocket to help with education, finances, or social life. It would be a bad idea to miss such an opportunity. College life can be quite tough if you don't learn how to navigate and balance it.
Not all tasks can be delegated this way, though. Will a mobile app write your research paper for you? No, unfortunately, it is a task for a human. Can I ask to write my paper on EssayPro.com, you may wonder? Yes, it is a great choice. And if you want to enhance your academic success with some pretty amazing apps, here is a list for you.
Alarmy
Let's start with the basics – to be a good student one must be present in classes and lectures. Alarmy is a fascinating app that will surely wake you up no matter how late you went to bed.
It has many customization features, including very loud noises for an alarm. But the most interesting part is that one can set specific tasks to turn it off.
It is an excellent functionality for those who press "snooze" without even opening their eyes. There are various tasks such as taking pictures of a particular object, shaking the phone really hard, or solving a Math problem. Alarmy won't let you skip the lecture.
Scientific Calculator
This app is perfect for STEM students and everyone who has Physics or Mathematics as part of their curriculum. It is not a basic calculator that every phone has.
It supports several advanced features, including logarithmic operations, solving matrixes, and trigonometry. You can apply it in Chemistry class as well and manage complex numeric operations. The best part is that it works offline and has a history saving feature.
It is a pretty well-known application, yet it is worth mentioning. It is by far the best way to keep all your study materials and important documents in one place.
You can store all the notes, lectures, articles, and papers at once. Even if you lose your phone, all the data will be still on the drive. It is synchronized among various devices, so one can access information from any place in the world. Overall, it is a pretty good and completely free option.
Any.do
This is a great planning app that will solve your problems with time management and deadlines. It is highly-customizable, has a calendar with deadlines and a daily planner.
You can put all the important dates and set reminders. And it synchronizes with Gmail and Outlook, Facebook, and the calendar on your phone. Basically, you can have all your plans in one place. It also allows creating to-do lists to not forget anything vital.
SoundNote
This software helps to take notes on a lecture more efficiently. It allows one to record the sound as well as make their notes at the same time. It is pretty convenient if you do not want to miss any bit of information from a professor.
After class, you can find any part of the recording by the word search or by the particular note you've made. It works with iOS devices, but Android users can benefit from similar software that is called AudioNote.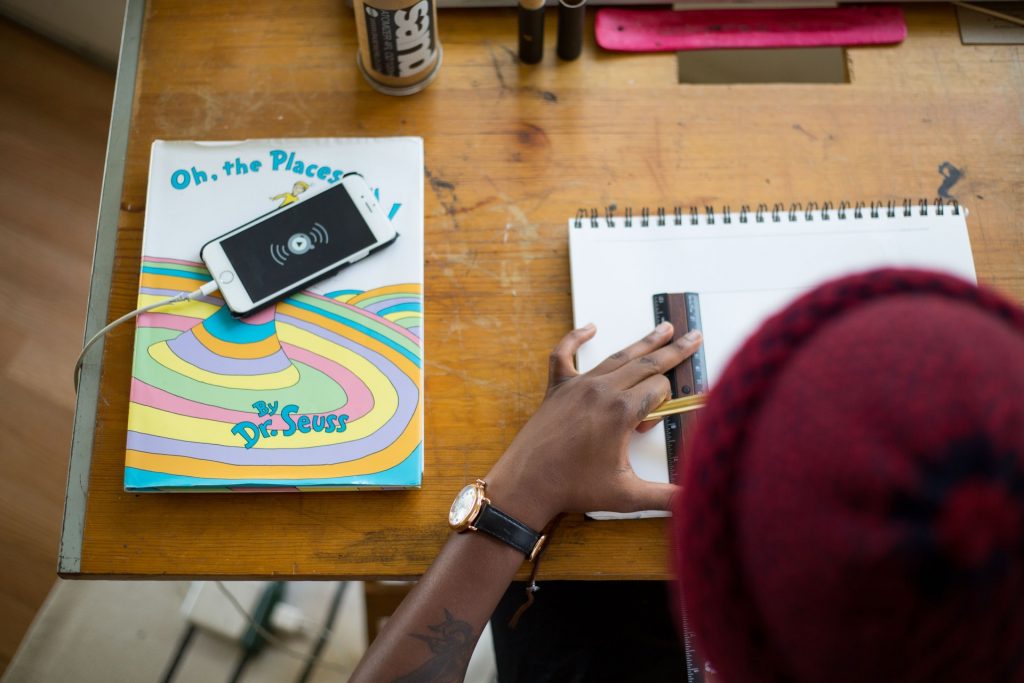 Grammarly
This online solution can be used as a separate app or as a browser extension. Its main purpose is to proofread texts. It saves a lot of time when you are working on an essay or research paper.
There are two options – a free functionality and a more advanced paid subscription. For the basic purposes of grammar, spelling, and style checking the free one is good to go. If you want to make sure that your writing features no errors and do it fast – this app will be an excellent helper.
Quizlet
If you want to be better at revising and preparing for exams or tests, this one's for you. Quizlet allows students to create their own flashcards to study and revise at any time. It is easy to use, has a pretty interface, and offers a great way to learn key terms, facts, or events.
There are also flashcards available that were created by other students, so maybe you can find something new. And they can be shared with your classmates and friends.
Mendeley
This application will make referencing much easier for you. It can be downloaded as a desktop solution or mobile app to manage academic references for any scientific project.
It also works perfectly as in-built software with Microsoft Office Word or LibreOffice. One can add a reference directly from a website they are browsing.
It also helps to work with various PDF files. For example, one can underline the most important parts and find them easily. This is a great advantage when it comes to extensive research as it is quite simple to lose track of what you've read and where.
In Summary
Mobile apps are amazing assistants in academic life. They help to study more efficiently and learn to manage your time. They organize the calendar and remind of important deadlines, assist in revision, and note-taking.
Overall, it is a great opportunity to automate many things and be more productive with your studies. The best part is that the majority of them are free to use.
Give us some love and rate our post!