Reading time:
6
Minutes
In a world that's more connected than a bowl of spaghetti, learning a new language has become an essential skill for any aspiring global citizen. Not only does it open doors to new cultures and experiences, but it also enhances career prospects and fosters personal growth. To make language acquisition more accessible and enjoyable, language learning apps have emerged as a popular tool, offering the convenience of learning at your own giving you the flexibility to learn at your own pace, whether you're chilling on your couch or waiting for your latte. In this article, we will explore the best free language learning apps for Android in 2023, providing you with valuable resources to embark on your linguistic journey and unlock your full potential.
Top 30 Android Language Apps: Free, Paid, and Trial Options
Language learning apps cater to diverse learners by offering various payment plans, each with its unique advantages.
Free options are perfect for casual learners and budget-conscious users, providing access to engaging lessons and interactions without any financial commitment.
Paid plans, on the other hand, suit those seeking premium features and an accelerated learning experience, ensuring that busy professionals or serious language enthusiasts get the most out of their investment.
Lastly, free demos or trial periods allow the undecided to explore different features and learning methods before committing, ensuring the perfect fit for every language learner.
Free apps
Why pay for language lessons when you can learn for free while having a blast? Apps like Duolingo, Memrise, and HelloTalk have got you covered. These apps offer a wealth of resources, interactive lessons, and social interactions to boost your skills without breaking the bank.
1. Duolingo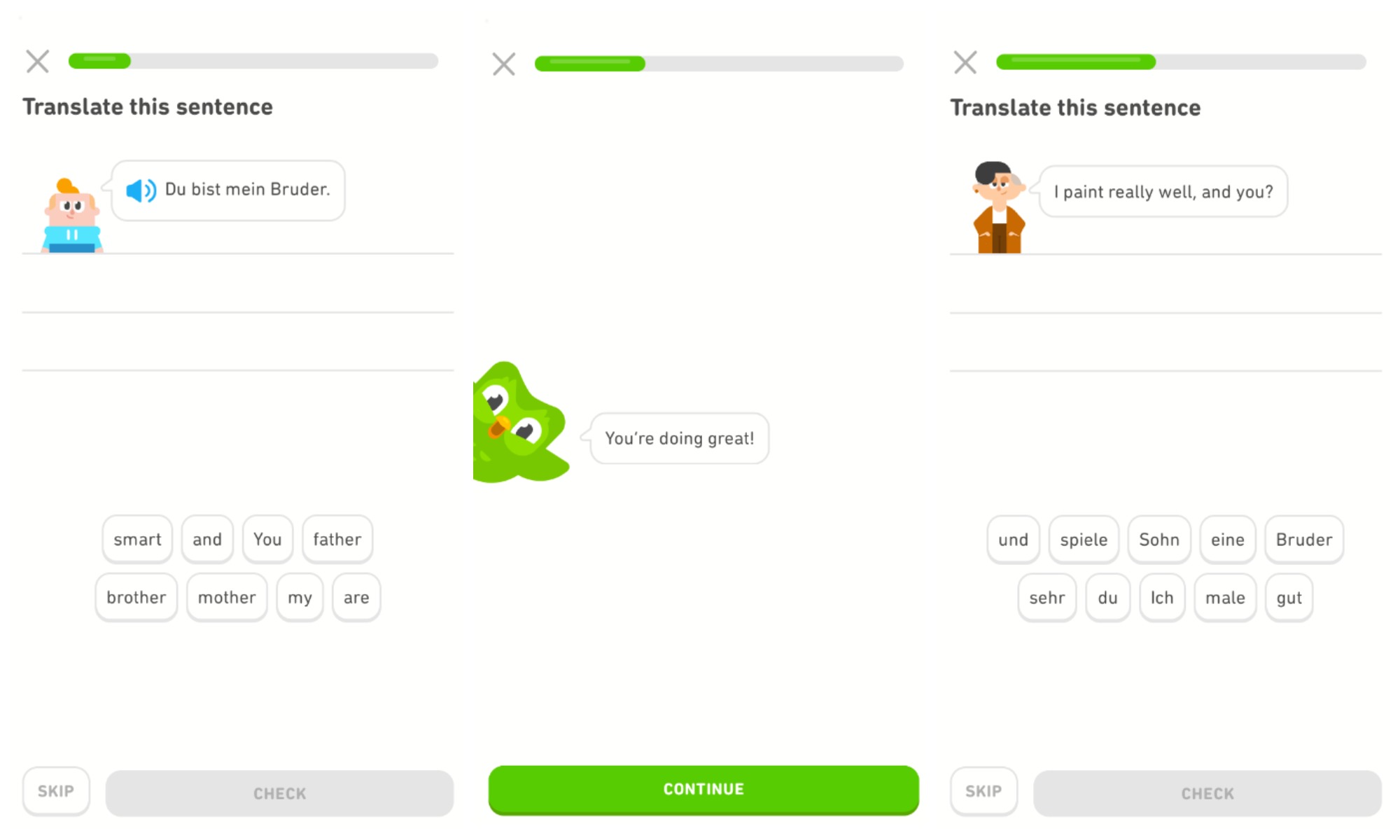 2. Memrise (offers in-app purchases)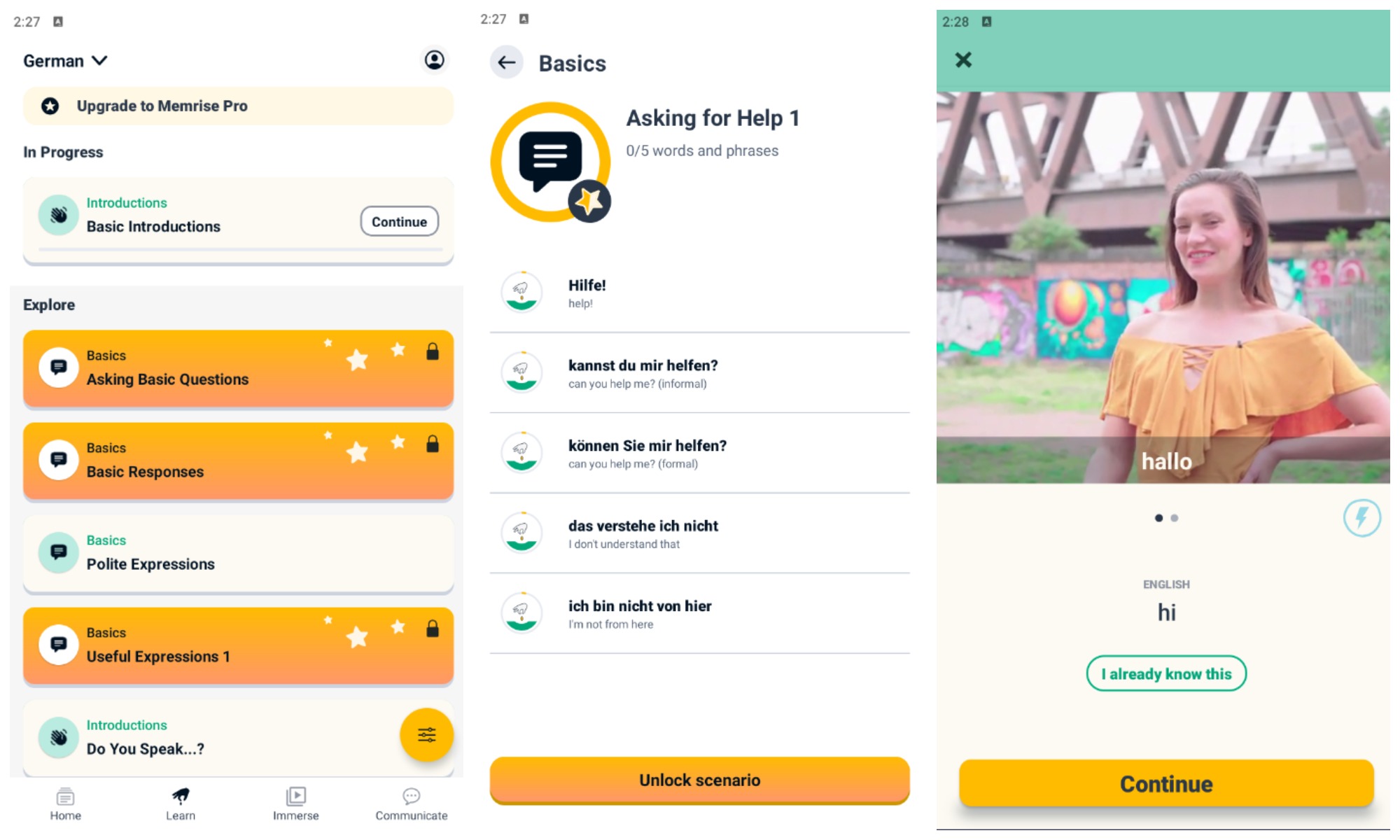 3. Drops (offers in-app purchases)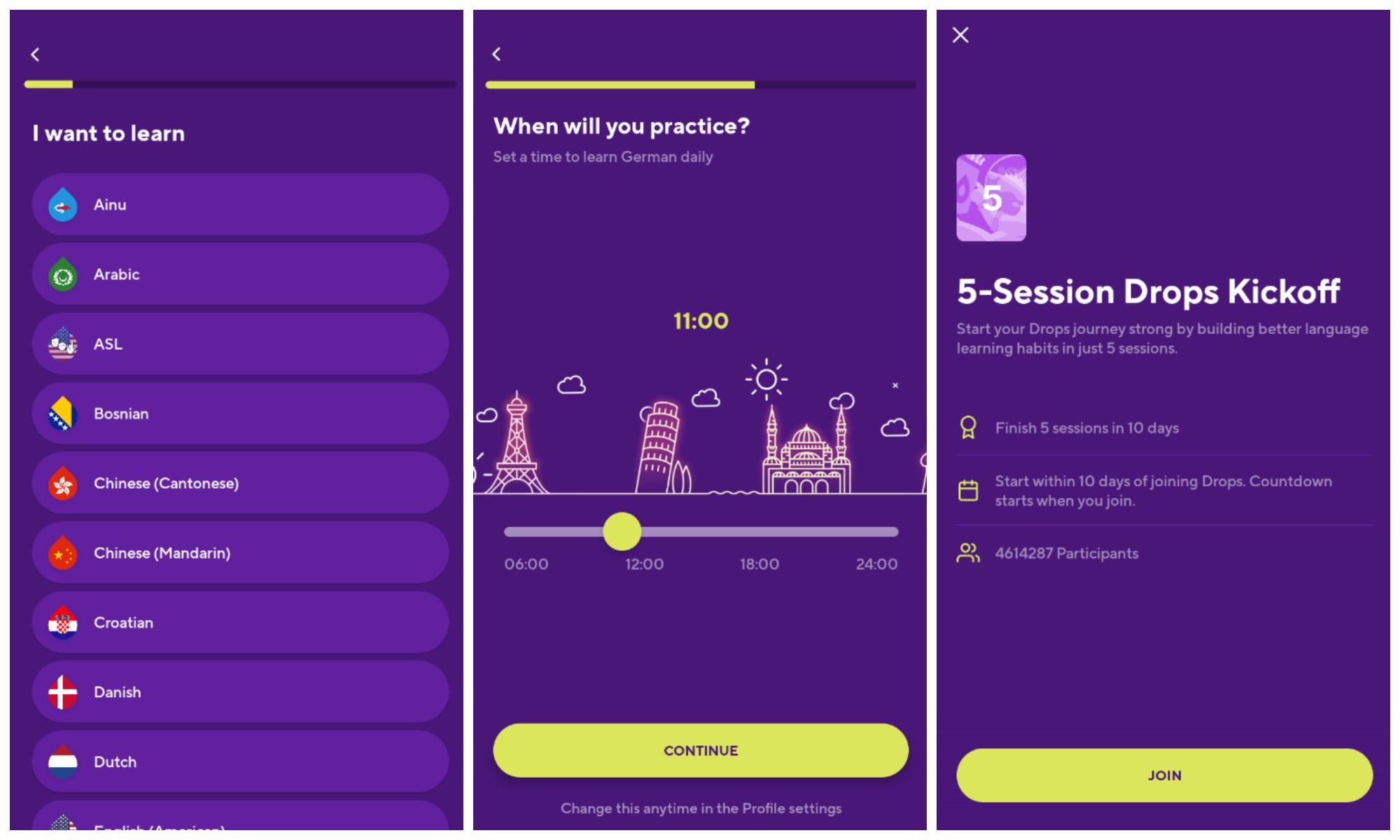 4. AnkiDroid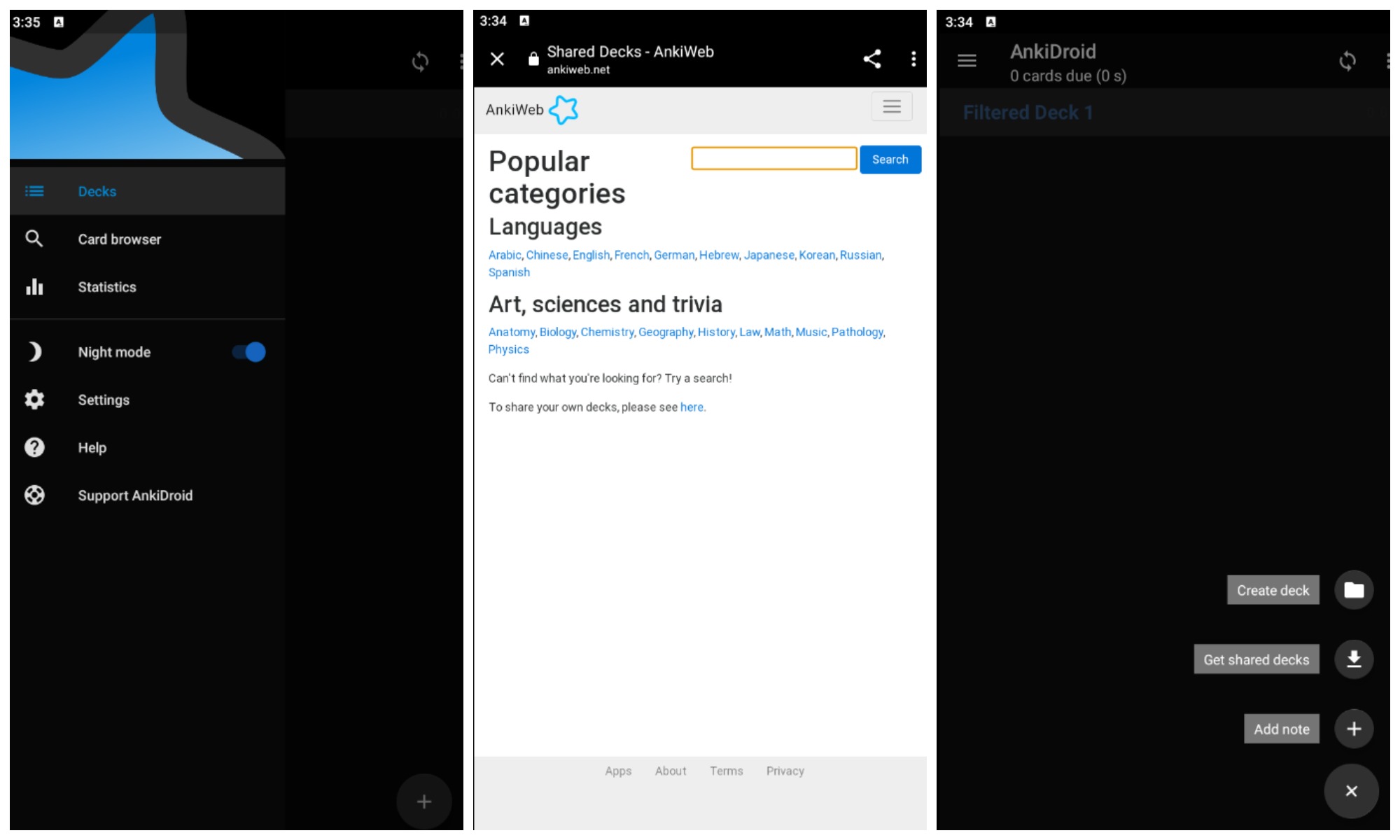 5. HelloTalk (offers in-app purchases)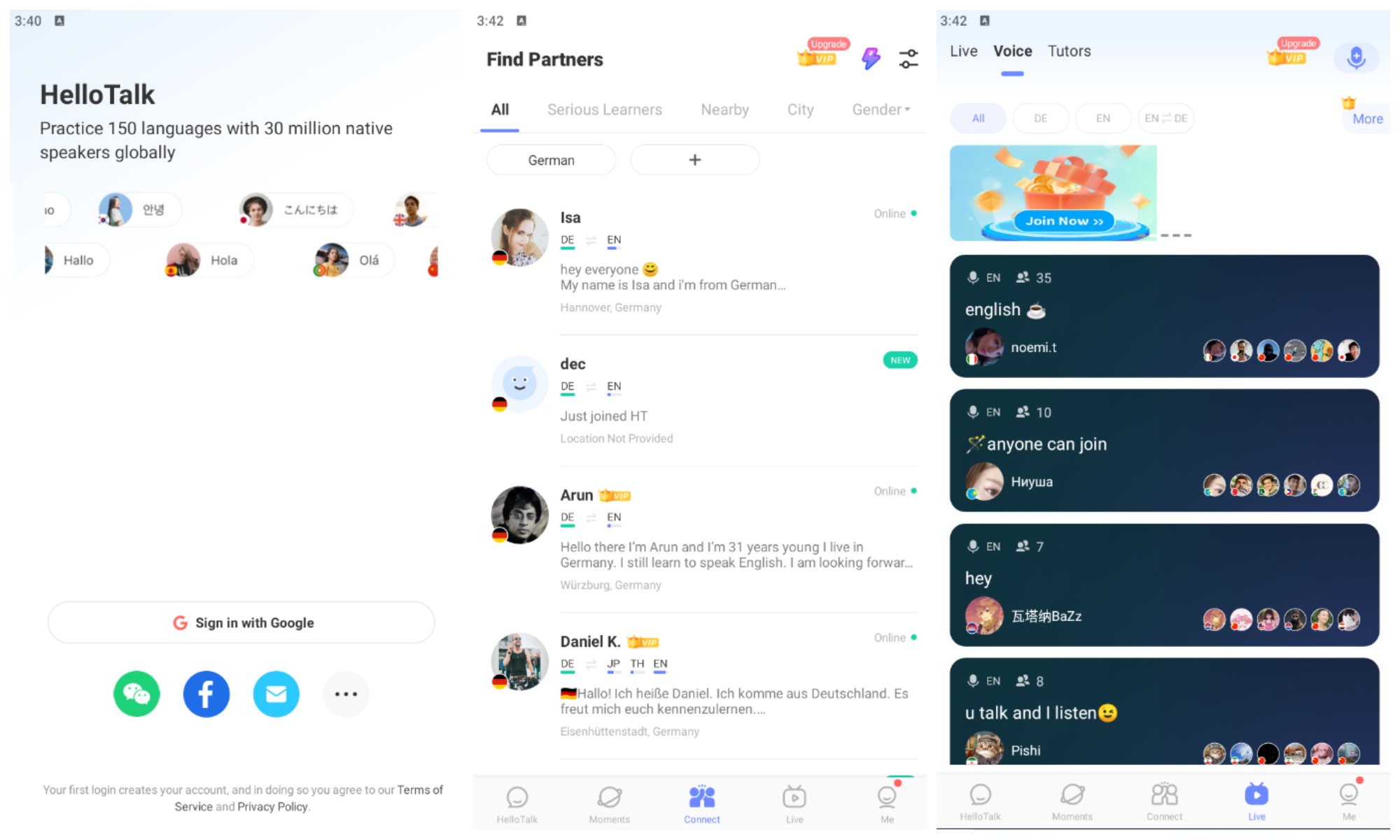 6.Tandem (offers in-app purchases)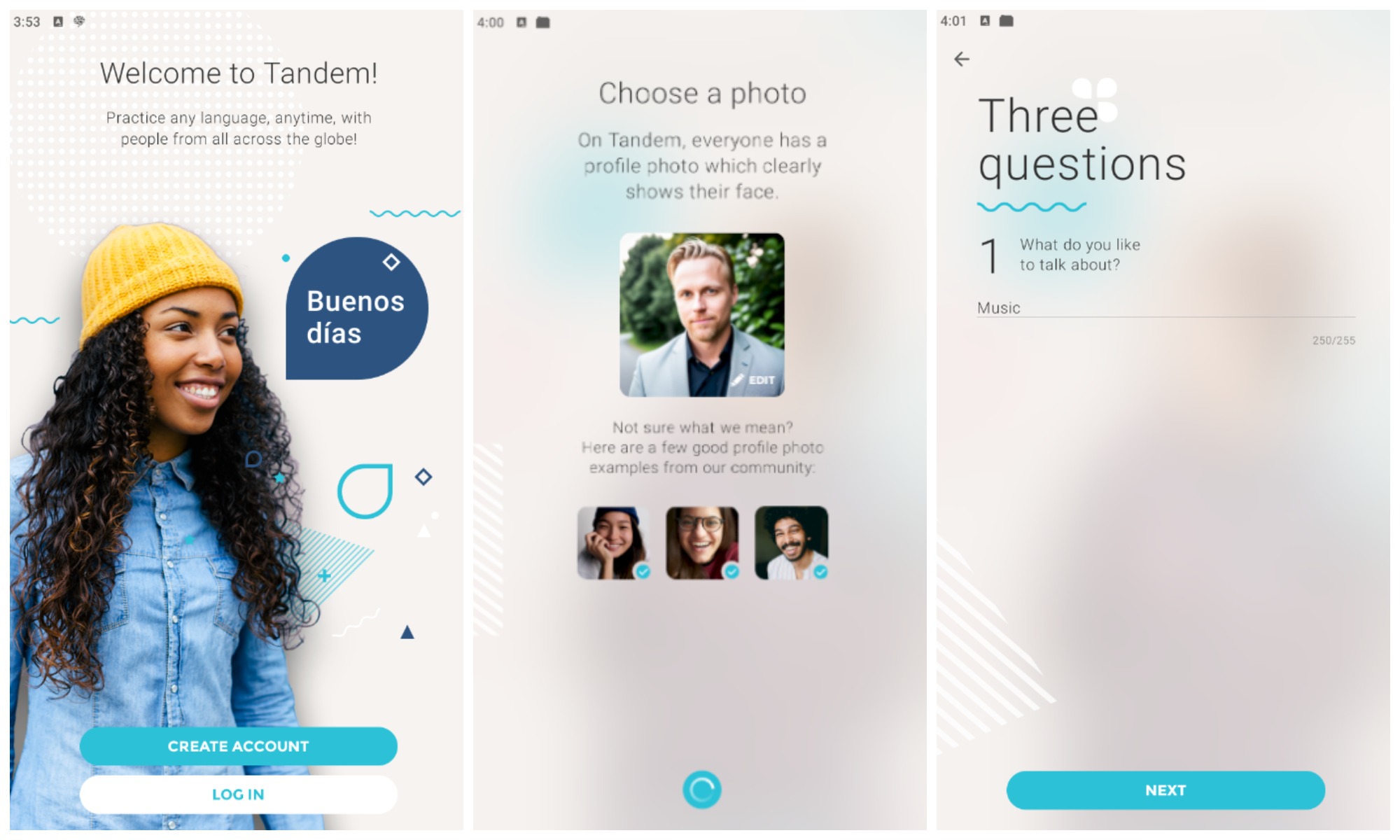 7.Lingvist (offers in-app purchases)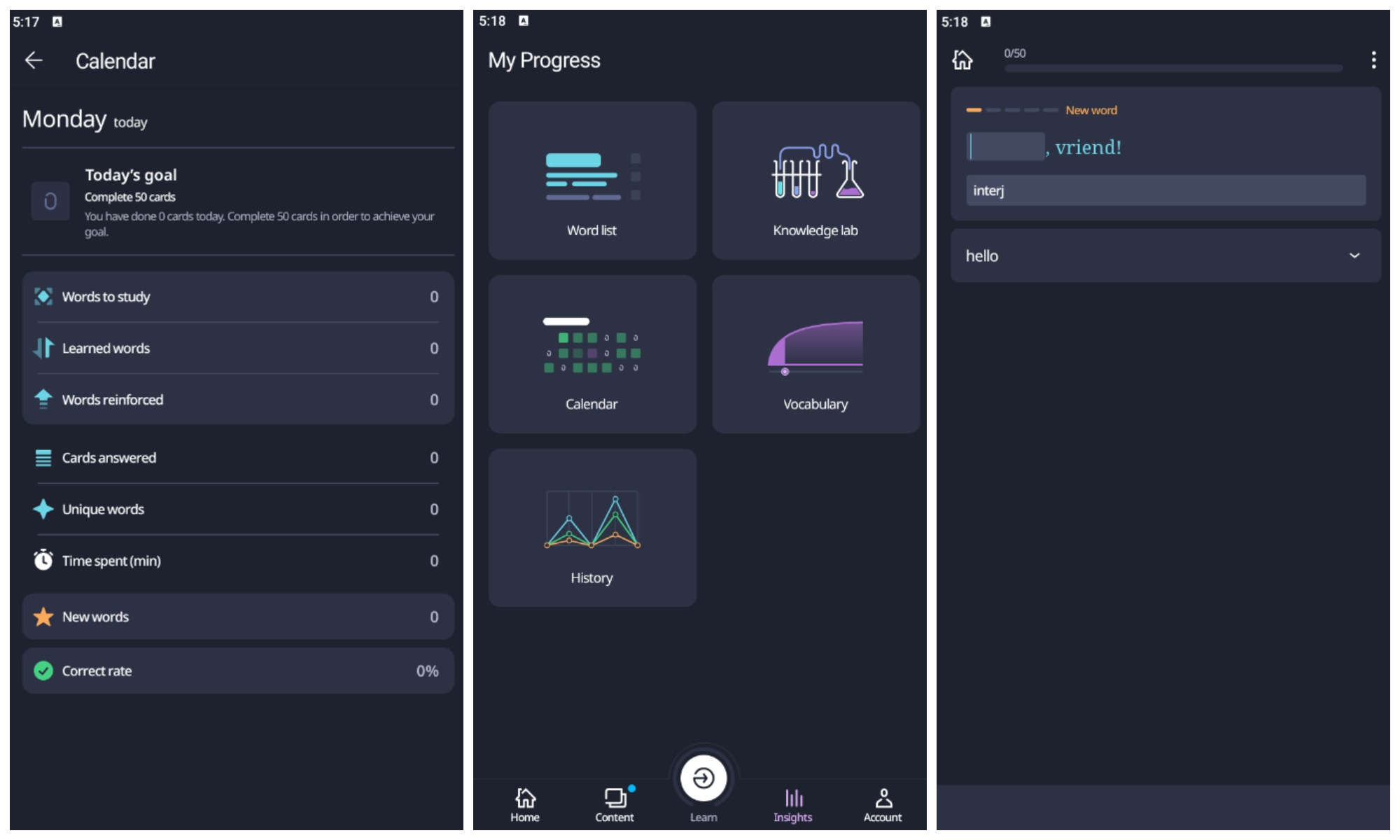 8.Clozemaster (offers in-app purchases)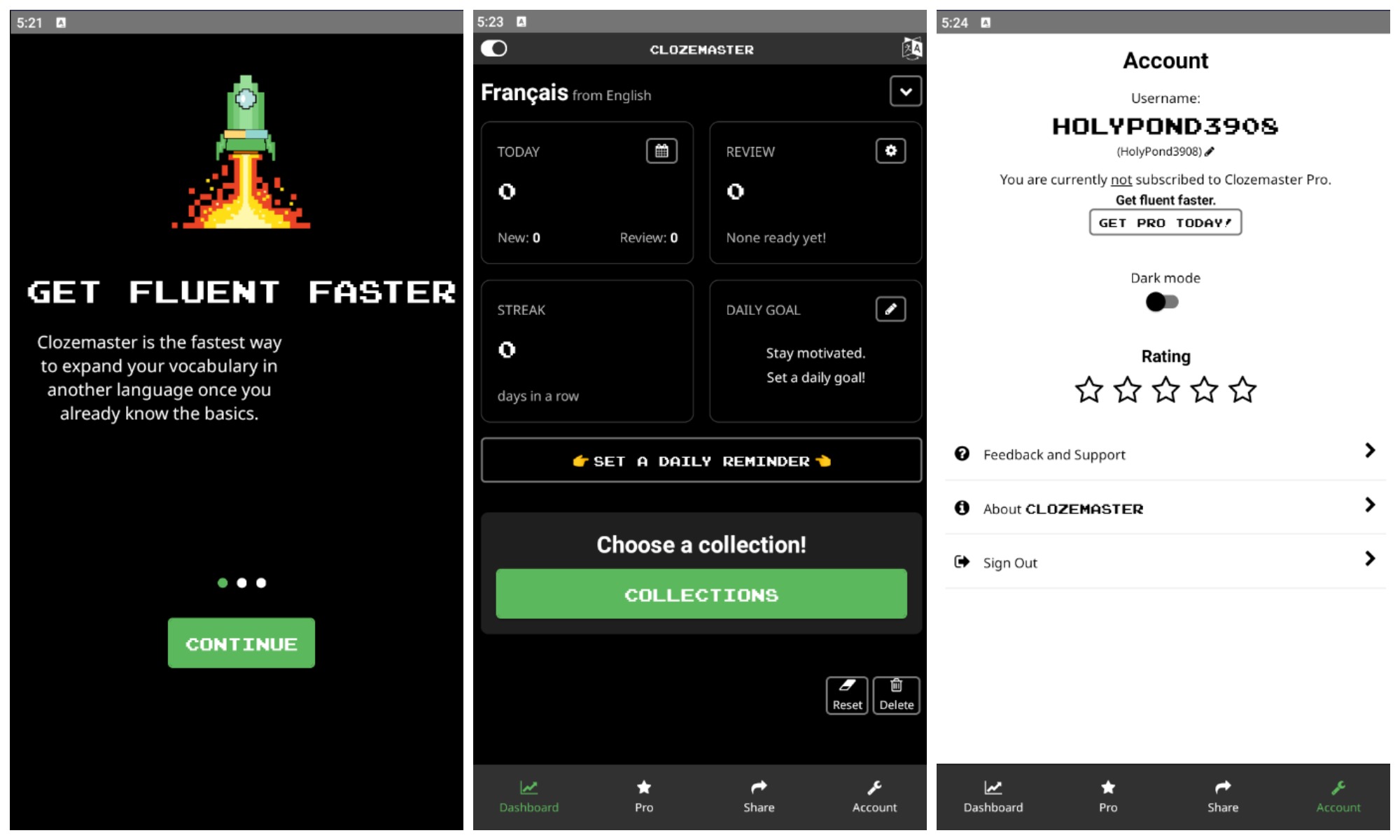 9.Beelinguapp (offers in-app purchases)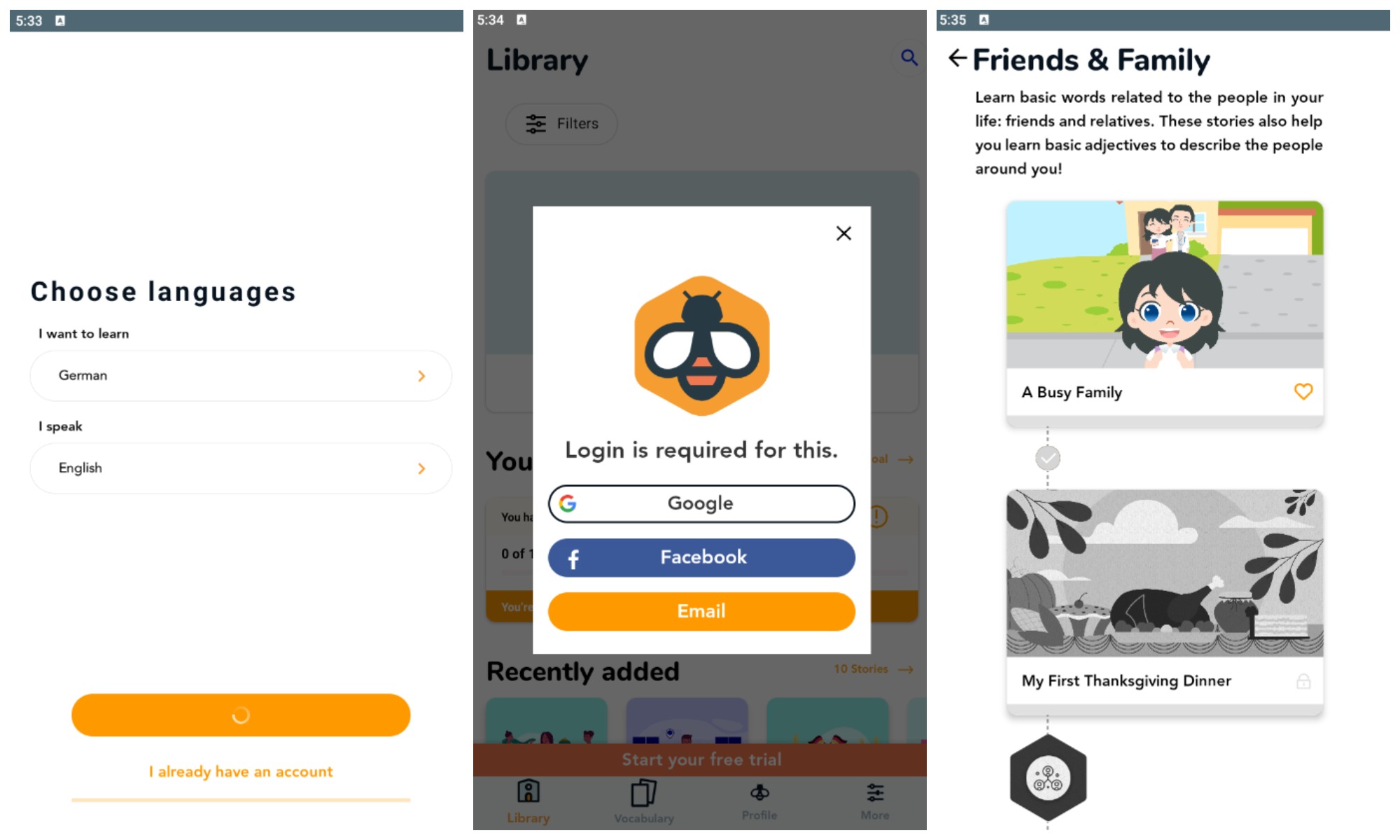 10.LingoDeer (offers in-app purchases)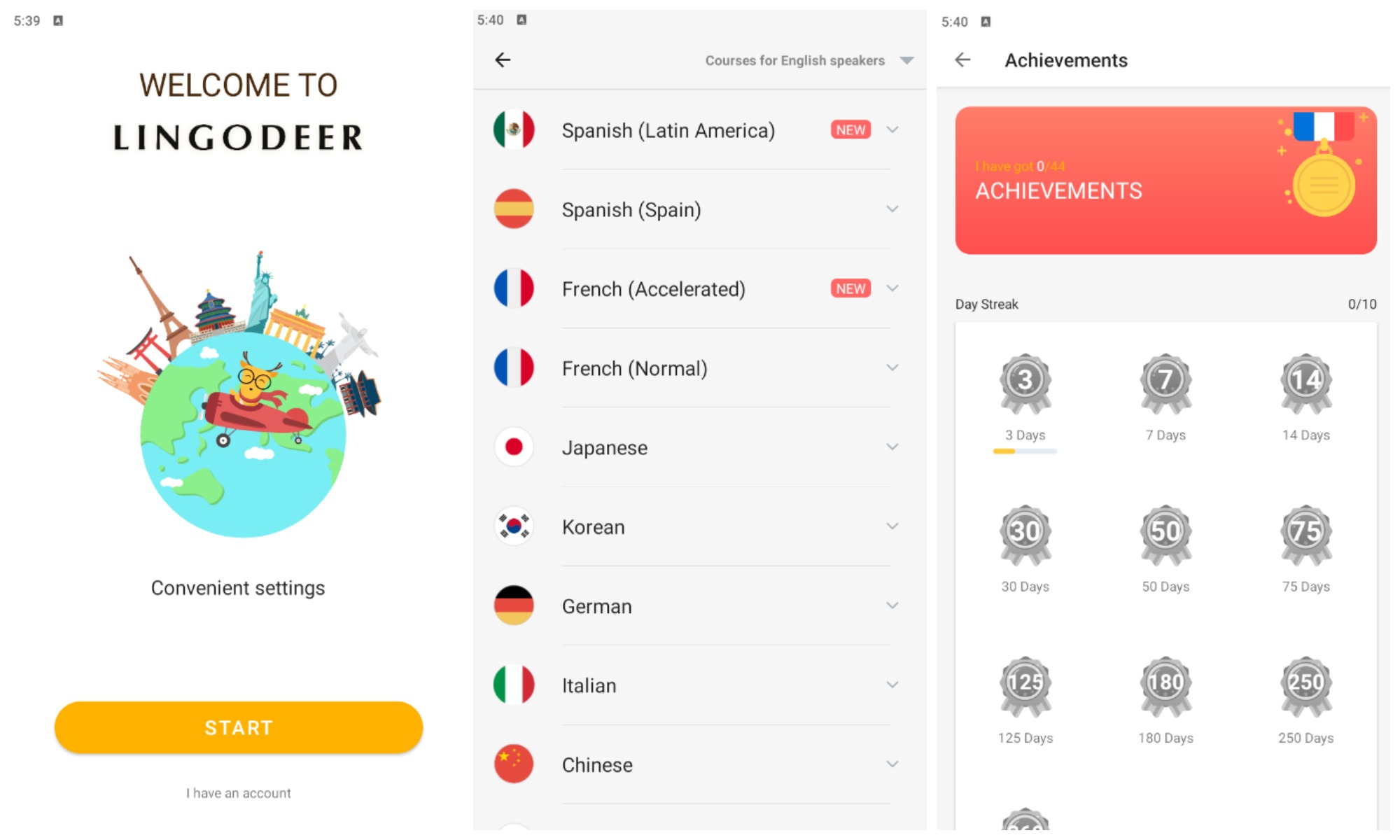 11.italki (offers in-app purchases)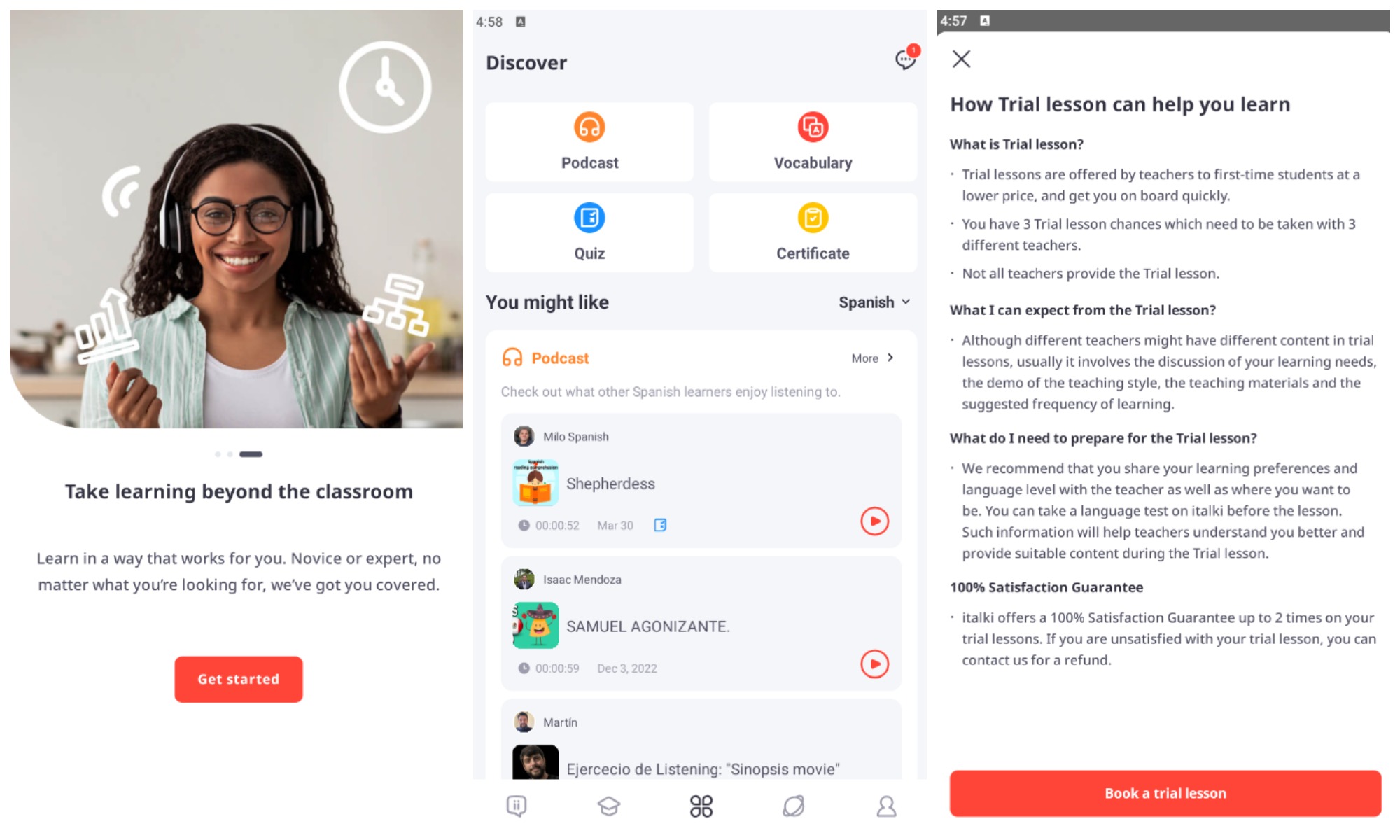 12.FunEasyLearn (offers in-app purchases)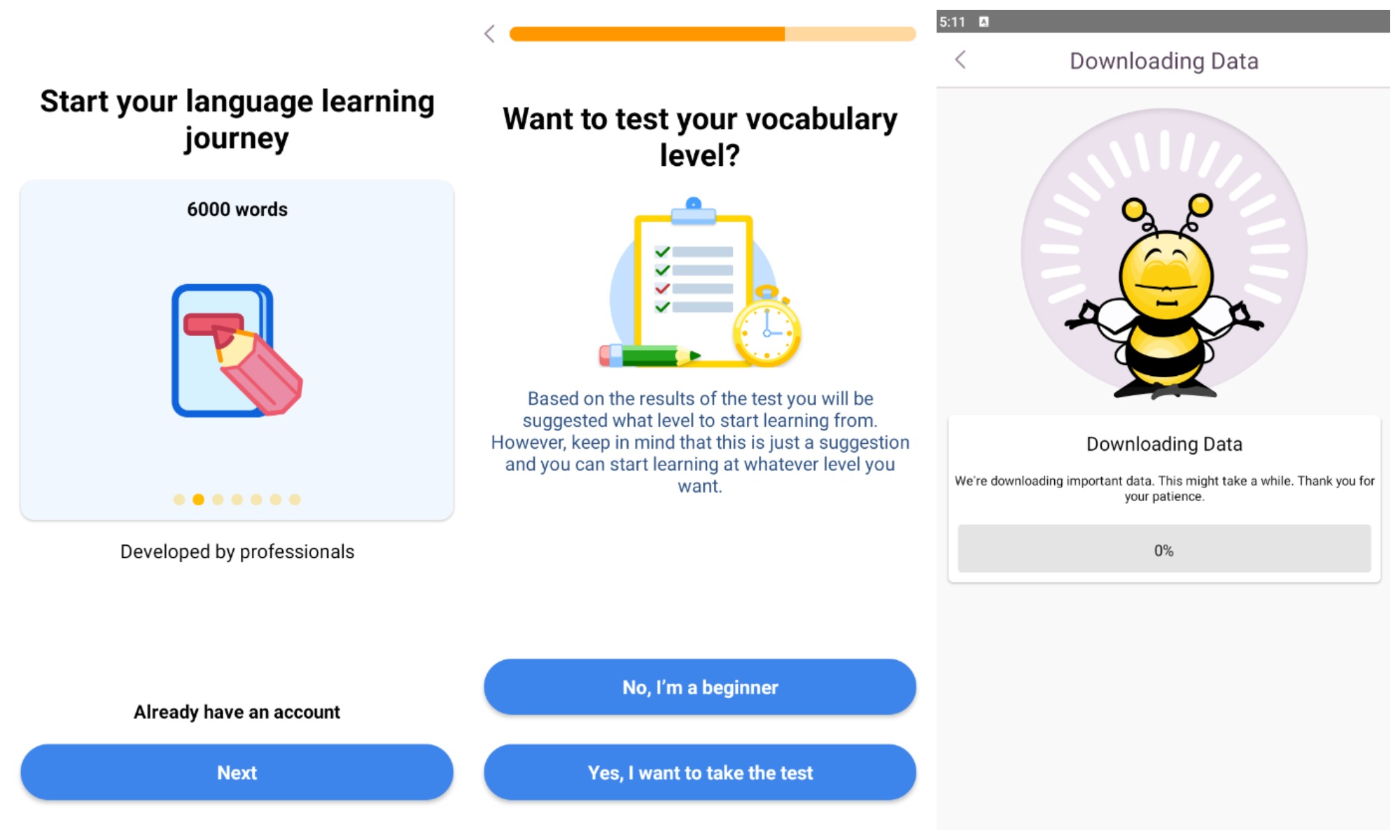 Paid language apps: For those short on time or seeking extra motivation
Got no time to lose and a wallet that's itching for some action? Premium apps like Rosetta Stone, Babbel, and Pimsleur are here to fuel your language-learning fire. They offer premium features, structured courses, and in-depth learning experiences designed to accelerate your language proficiency, like your own personal linguistic boot.
Rosetta Stone

Babbel

Pimsleur

Transparent Language

Mondly

FluentU

Speakly

MosaLingua

Glossika

TripLingo

Rocket Languages

PangoLynx

Language Learning with Netflix (LLN) (paid features)

Fluent Forever

Yabla

Mango Languages
Free Trial language apps for android
Get a taste of language learning with free demos offered by apps like Busuu and Innovative Language 101. Sample their unique features and learning methods before deciding whether to invest in a subscription for full access.
Busuu (offers limited free access and a subscription for full access)

Innovative Language 101 (offers a 7-day free trial)

Language Learning with Netflix (LLN) (offers free features and a paid version)

Fluent Forever (offers a 14-day free trial)

Yabla (offers a limited-time free trial)

Mango Languages (offers a limited-time free trial)
Please note that some free apps may offer in-app purchases or premium subscriptions to access additional features or ad-free experiences. The availability of a free demo, trial period, or limited free access may vary depending on the app and region. Always check the app store for the most up-to-date information on pricing and available features.
Android Language Apps with Gamified Learning: Gaming Your Way to Fluency

Transform your language learning experience into an exhilarating adventure with gamified Android apps. These fun-filled apps turn lessons into exciting games, keeping you hooked as you progress. Check out Duolingo, the renowned app with its adorable owl mascot and engaging, game-like elements. Unlock new levels, earn points, and watch your language skills soar. Don't forget Memrise, where you can explore a galaxy of languages while collecting points and competing with friends. And finally, embark on a linguistic treasure hunt with Drops, where you have just 5 minutes a day to master new vocabulary through fast-paced, visually engaging games. Dive into these apps and game your way to fluency!
Popular Language Apps: Unraveling the Top Choices
This chart represents an estimation of the average monthly number of searches for various language learning apps on Android over the latest known 12-month period. The chart highlights the popularity of these apps among users looking to improve their language skills. Each bar corresponds to a specific app, with the length of the bar indicating the average number of monthly searches for that app. From the data, it's evident that Duolingo has the highest search volume, followed by Babbel, Tandem, and Rosetta Stone. As we move further down the list, the search volume decreases, indicating a lower level of interest in those apps. This chart serves as a useful tool to gauge the popularity and demand for different language learning apps in the market, helping users make informed decisions when choosing the most suitable app to enhance their language learning experience.

Wrapping Up
In conclusion, language learning apps offer a wealth of benefits, making it easier than ever to acquire new languages in a fun and engaging way. With their unique powers to adapt to your learning style and swoop in to rescue you from boredom, these apps turn learning into a thrilling adventure. We encourage you to dive into the linguistic playground and explore the apps we've listed, as each one brings its unique approach to help you achieve fluency. As we move further into 2023, the potential for language learning through apps is only growing, and with the continuous advancements in technology, we can expect even more innovative and effective ways to conquer the language barriers. So, go ahead and give these apps a try, and who knows, you might just find yourself chatting away in a new language before you know it!
Give us some love and rate our post!
Jonas Andersson is a skilled editor and copywriter/reviewer with a rich background in Android software development. With a passion for technology and a knack for the written word, Jonas has successfully transitioned from a software developer to an accomplished content creator in the tech industry. His comprehensive understanding of Android systems allows him to craft in-depth reviews and insightful articles with ease.
Jonas holds a degree in Computer Science and has worked with renowned tech companies, honing his skills in software development and problem-solving. His experience in creating user-friendly and efficient Android applications has given him a unique perspective on app design and functionality.