Reading time:
2
Minutes
Just recently, Android spyware with never-before-seen functions caused panic among WhatsApp users. Because this Android spyware can steal your WhatsApp messages, WhatsApp users were alarmed.
Skygofree: Spyware That Can Steal WhatsApp Messages
Skygofree is considered one of the most powerful spying tools for Android. First detected by Kaspersky Lab, it is dubbed as one of the worst spyware threats for Android. Since 2014, it has been active. Once installed, it will secretly record videos, take photos, and grab data from your Android device.
According to Kaspersky, the spyware displays fake web pages. These web pages disguise as mobile carrier websites, tricking and enticing victims to install the spyware. More often than not, these web pages convince you with these words, "Download the update now and keep on navigating at maximum speed."
WhatsApp and Skygofree
The developers of WhatsApp claimed that the app is built with secure, end-to-end encryption. Even so, Skygofree is capable of stealing and lifting messages from it. How does the spyware do that?
Skygofree exploits the Accessibility Services of Android to retrieve and read the content displayed on WhatsApp. It is also capable of eavesdropping on the user's activities, especially when it detects that the user is entering certain locations.
The Truth About Skygofree
Kaspersky Lab believes that the spyware was created not by cybercriminals. Rather, it was developed by a cyber-surveillance company that is based in Italy. Thanks to the hints and clues that were found by the team of Kaspersky, they were able to gather evidence about the roots of Skygofree.
Based on Kaspersky's research, this spyware has a few references to the term "negg", which is the name of a popular IT company in Rome.
Is Negg the Creator of Skygofree?
To date, the Italian company has not released a statement about Kaspersky's research. However, according to Negg's website, Negg is basically a cybersecurity company that creates applications for mobile devices.
Although Kaspersky refrained from blaming Negg as the primary culprit behind Skygofree, they stood by their comment that the spyware is a bit "offensive" security product. It seems that the creator of the spyware is a fan of the Hacking Team, an Italian security company that is popular for selling surveillance products and technology to the government and other law enforcing agencies.
The Good News
No matter how powerful the spyware is, the good news is that most WhatsApp users will probably not encounter the spyware anymore because the victims of Skygofree are only the WhatsApp users residing in Italy.
However, we are not suggesting that you just leave your Android device as it is. What we want you to do is to protect it by avoiding downloading attachments, not clicking on download links from unknown senders, and downloading and installing Android cleaning tool.
Give us some love and rate our post!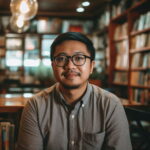 Vic is a tech enthusiast who loves to be up-to-date with the latest and greatest technology in the world. He creates content that educates and helps users with their tech-related questions. Vic manages our website to ensure that our readers have a seamless experience while browsing. He excels in troubleshooting errors and resolving Windows issues for gaming and work purposes.