Reading time:
3
Minutes
If your typical day is filled with events, tasks, meetings, and even personal errands, you're probably having the same problem as the majority of us have – getting organized. Fortunately, these days, getting organized is no longer as difficult as it was a decade or so ago. Back then, you would need a PDA (personal data assistant) to jot down schedules and notes while on the go, a computer to work out of, and a mobile phone to communicate with.
Today, all you need is an Android phone and your trusted computer. You can create your to-do list on the smartphone and sync it with your computer so that you won't need to keep referring to the phone whenever you want to check your tasks. However, the problem that many people still have today is how to sync PC and Android and vice versa. In this article, we'll show you how to do Android to PC sync seamlessly, so that both your devices carry the same updated information at all times.
What You'll Need
You'll first need an Android phone with a To-Do list app, such as Any.do. This app is highly versatile and will work on both your Android smartphone and your PC. You'll also need a PC that's running a Google Chrome browser.
Setting Up Your To-Do List
First, you need to download the to-do list app Any.do on your Android smartphone. To download the app, follow these steps:
Open the Play Store app on your Android.
Search for the Any.do app on Play Store.
Download and install the Any.do app.
Register on the Any.do app using your email or Facebook account.
Once you've downloaded the Any.do app on your Android, you'll then need to download the Any.do extension for your Chrome browser. To do so, follow these steps:
Open your Chrome browser.
Navigate to https://chrome.google.com/webstore/category/extensions?hl=en.
Search for the Any.do extension.
Install the extension.
Once the extension has been installed, click on the extension icon on the top-right corner of the chrome browser.
Register using the same email or Facebook account you used to register with the Android phone.
Confirm registration if sent to your email address.
Begin adding tasks on your PC or your Android.
Once you begin adding tasks either on your PC or your Android, you'll notice that the tasks are synced almost immediately over both devices. This sync operation will take place every time you add or change a task on your to-do list. However, you'll need to remember that sync can only take place if both devices are connected to the Internet. It will not occur if either your Android or PC loses its internet connection. But once connected, sync will automatically take place.
Remaining organized to avoid missing schedules or even opportunities is essential. Creating and maintaining your schedules with the Any.do app with the phone-to-PC sync will enable you to check your tasks anywhere you may be around the globe. You can even have someone at home manage your schedules and tasks for you, and you'll automatically be updated even when you're on the road. And to help make sure that your Android to PC sync is always a smooth process, we suggest installing Android cleaner tool for your mobile device and Outbyte PC Repair for your Windows computer. These apps are designed to clean out junk and boost RAM, ensuring smooth performance at all times.
Give us some love and rate our post!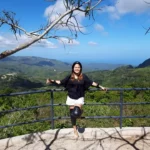 Stephanie is a wordsmith with a passion for technology. Although not a tech expert herself, Stephanie has a unique talent for transforming complex tech concepts into relatable and engaging stories. She brings her writing expertise to the tech world, sharing her insights and perspectives on the latest trends and innovations. With a love for storytelling and a knack for simplifying technical jargon, Stephanie's writing style makes tech accessible and relatable for readers of all backgrounds. When she's not writing, you can find her exploring her local coffee shops or getting lost in a good book.