Our Android devices store some of our most important data. Crucial business emails, financial information, contact details, and maybe a highly private photo of proof of transaction, are just among them. You don't want them to fall into the wrong hands, right?
Performing a factory data reset might be an excellent idea, but it is not always enough. Don't believe it? A concrete example would be what Avast did to the 20 Android smartphones they purchased online. With the help of the talented team of Avast, the photos, emails, contact numbers, and even text messages were recovered from the Android smartphones.
Of course, that is not something you want to happen to you. We are going to share with you the right ways to completely reset Android phones.
1. Understand how your device's storage is handled.
Before you master the science of resetting Android phones, you need to understand how your storage space is handled. True enough, you might have seen a plethora of programs and apps that promised to recover any lost data and download one of them. Most of these apps work because of the way operating systems are designed to handle storage.
In most cases, a file is not gone after you hit the Delete button. It only becomes invisible to the user. After that, it will be marked as "free space" when in fact, it is just hidden in the background. When the system needs to have more space, the older files will be immediately replaced by the new ones.
2. Encrypt your device.
If you decide to keep your data in your storage even after performing a data reset, you have to make at least sure nobody can take advantage of it. The best way to do so is to encrypt your device. By doing that, the information stored on your Android device will be scrambled, and nobody else can do anything with it. To encrypt your device, do the following:
Go to Settings > Security.
Scroll down and select the Encrypt Phone option.
For Samsung Galaxy S6 and above, after the Nougat update, you will only have the option to encrypt your SD card.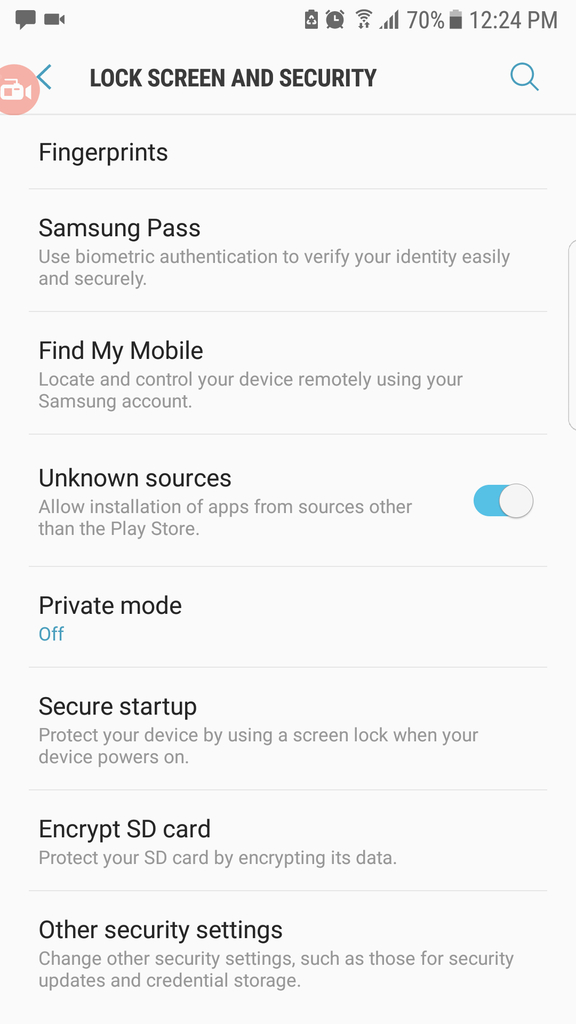 That's pretty much it. Once your Android device is encrypted, you can proceed with performing a factory data reset the way you normally would.
3. Load your device with unnecessary files.
Because the data and files on your device will only be deleted once they're replaced with other files, why not add more files in there to get rid of the old stuff? Of course, the new files you will be loading should not be personally relevant to you. These could be songs, movies, photos, or anything random you can think. The goal is to fill your device's storage. Once you've maxed out the storage limit, you can safely perform a factory data reset. Rest assured that intruders will no longer be able to retrieve any valuable data.
Summary
Before you try the methods above, you might want to install Android cleaner tool first. It lets you delete cache and other junk files that may hinder your goal of properly resetting your device. It will also help boost your device's RAM, so you can quickly perform the methods we've shared.
Do you know of a better technique for deleting private information on your device? Let us know in the comments section below.