Reading time:
4
Minutes
These days, Android devices can do a lot of things. They can store music. They can also entertain you with games and movies. Even better, they can be used to print out your documents. Surprising, huh? We know you are curious and eager to learn how to print using your Android device. So, we won't make this long. Here are the ways on how you can print from your Android device. We'll start with how to connect your printer to Google Cloud Print.
Connect Printer to Google Cloud Print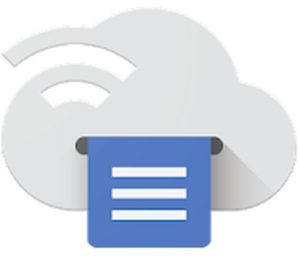 Even if you don't have a Wi-Fi enabled printer, you can still print from an Android phone. Thanks to Google Cloud Print, it is easier to connect your printer to your Google Chrome account so you can print with your phone anytime or anywhere. As long as you have your printer registered to the Google Cloud Print, then you are all set. The setup can be quite baffling, so we've listed the steps to help you start printing within a few minutes.
Open Google Chrome on your computer.
If you haven't set up a Google account, you need to sign up first, but if you have an account already, just log in.
Click on the Menu button at the upper-right corner of your screen.
Go to Settings > Show Advanced Settings.
Scroll down and look for the Google Cloud Print
Click on Manage > Add Printers.
You will see a list of available printers. Choose the one that you want to add.
Your printer should be ready to use now.
Print with your Android Device
Most Android phones already have Google Cloud Print pre-installed, but if it's not there, you can get it from Google Play Store. Once you have it, you need not run the app to start printing but make sure that you are using the same Google account as what you've used in the previous step.
To start printing, open a document you would like to print. You can print anything saved on your phone, or you can access your Google Drive.
Go to Menu and click on A new page should open.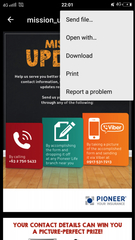 Click on the drop-down arrow right next to the Save as PDF option.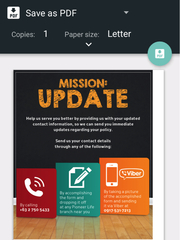 Select the printer you want to use in printing. If it is not there, click on the All Printers
After you've selected the printer, click the Print
How to Print Emails and Web Pages
Printing emails and your favorite web pages are possible. The process is the same, so you should be able to get by quickly.
Launch Google Chrome or open your email account.
If you find the web page or the email you want to print, click on the Menu button.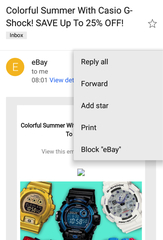 A list of options should show. Click on Print.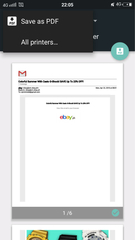 At this point, you should be taken to the page with the list of connected printers. Select a printer.
Click on the Print button when you are ready.
Important Notes
Now that you know how to print using your Android phone, you might want to be careful with what you save on your phone. You might be tempted to download a lot of unnecessary stuff for the sake of exploring this impressive print feature of Android. Before you do that, download Android cleaner tool. It should assure that your mobile device is safe and secure while downloading documents and files.
Do you know other ways on how to use Android devices for printing? We'd be happy to hear! Share it with us in the comments section below.
Give us some love and rate our post!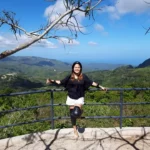 Stephanie is a wordsmith with a passion for technology. Although not a tech expert herself, Stephanie has a unique talent for transforming complex tech concepts into relatable and engaging stories. She brings her writing expertise to the tech world, sharing her insights and perspectives on the latest trends and innovations. With a love for storytelling and a knack for simplifying technical jargon, Stephanie's writing style makes tech accessible and relatable for readers of all backgrounds. When she's not writing, you can find her exploring her local coffee shops or getting lost in a good book.