Knowing the exact version of AndroidOS on your device could be very important, particularly at times when you need some help fixing or tweaking your phone, or you want to install applications that have specific Android version requirements. Knowing your Android version also allows you to maximize the unique features that come with that particular version. In this article, we will not only show you how to find your Android version, we will also give you steps on how to determine your device name, manufacturer, and carrier information.
How to Check Android Version Number and Security Patch Level
You can find this information on your Android's Settings app. To open your Settings and check your Android version, follow these steps:
Tap the Apps drawer. It is the list of all applications installed on your phone or tablet. This button is usually found at the bottom center of your home screen.
Scroll through all the installed apps to look for Settings.
Tap the Settings icon to access your device's system-wide Settings app.
On the Settings screen, scroll down to look for About Phone or About Tablet. You can find this option under System at the very bottom of the main Settings window.
Find the Android Version to check what version of Android is running on your device.
When you check your Android version, you'll only see numbers and not the type of Android. For example, you'll only see Android 4.1 or Android 5.0. You'll need to do some research to find out the codename associated with your Android version. To make it easier for you, we have listed down below the latest Android versions and their corresponding codenames.
Android 1.5 – Cupcake
Android 1.6 – Donut
Android 2.0 to 2.1 – Eclair
Android 2.2 to 2.2.3 – Froyo
Android 2.3 to 2.3.7 – Gingerbread
Android 3.0 to 3.2.6 – Honeycomb
Android 4.0 to 4.0.4 – Ice Cream Sandwich
Android 4.1 to 4.3.1 – Jelly Bean
Android 4.4 to 4.4.4 – Kit Kat
Android 5.0 to 5.1.1 – Lollipop
Android 6.0 – Marshmallow
Android 7.0 – Nougat
Other Android Information
In the About Phone or About Tablet, you will also find other valuable information such as the model number, build number, and kernel version. The model number gives you an idea of what your device's model is, the Build number tells you the exact build, and the Kernel version shows the build date and Linux kernel version of the unit.
In Android 6.0, you'll find additional information called Android patch security level. This field informs you of when the device last received security patches.
Knowing your manufacturer information is also essential, especially if you need help fixing or customizing your device. Some apps and features are specific to each manufacturer that users can take advantage. For example, Samsung Galaxy users have their Galaxy Apps, and Huawei devices have their own Huawei Mobile Services on Google Play.
Whatever Android version your device is running, it is essential to keep your phone or tablet in optimal condition by regularly purging out junk files using Android cleaner tool. It helps boost your Android device's performance by clearing out junk files and closing apps that slow down your unit.
Give us some love and rate our post!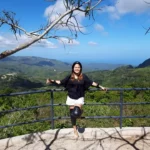 Stephanie is a wordsmith with a passion for technology. Although not a tech expert herself, Stephanie has a unique talent for transforming complex tech concepts into relatable and engaging stories. She brings her writing expertise to the tech world, sharing her insights and perspectives on the latest trends and innovations. With a love for storytelling and a knack for simplifying technical jargon, Stephanie's writing style makes tech accessible and relatable for readers of all backgrounds. When she's not writing, you can find her exploring her local coffee shops or getting lost in a good book.