Reading time:
3
Minutes
To date, there are over 24,000 unique Android devices scattered all around the globe, including both smartphones and tablets. Each of these devices varies in one way or another, especially regarding hardware. That is why it makes it a challenge for app developers, as they need to develop and publish different versions of their apps if they want to reach all Android users.
Among the ways Android smartphones and tablets differ from one another is display size, resolution, and pixel density. Every app you install on your device needs to be compatible with your screen density value and capacity to make sure that the app will look and function as it's supposed to.
You don't need to worry about these things if you download apps from the Play Store alone, as Play Store automatically shows apps that are compatible with your device's specs. However, if you are downloading an APK from a third-party source, you might need to find vital information such as phone display density, as this will ensure you get the version of the app that is right for your device.
In this article, we'll show you how you could manually check for your Android phone's pixel density so that you can install non-Play Store apps that are surely compatible with your device.
Install the App "Display Info" and Take Note of Display Density
The best and easiest way to find your phone's screen density value is by installing the app called "Display Info," which is readily available in Play Store. Make sure you install the one from developer Stefano Sanna.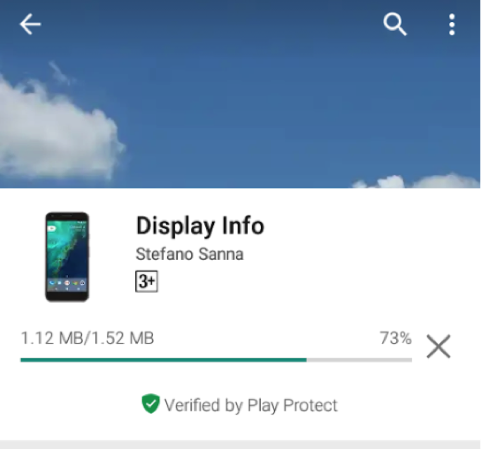 After installation, open the app and take note of the value across Density. By the way, for this article, we used a Samsung Galaxy J2 DTV.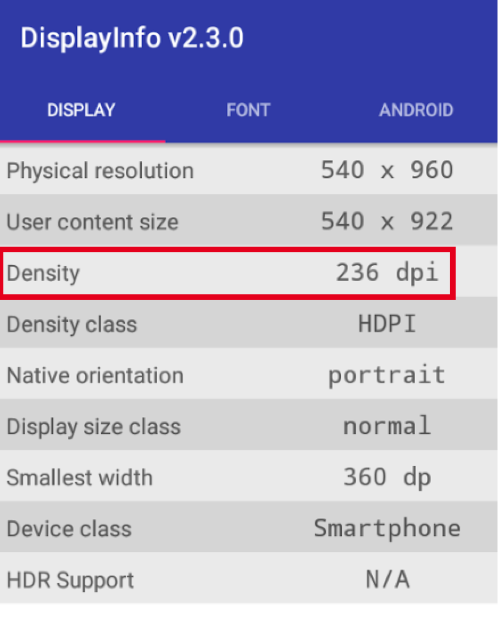 That's it! You now know your phone's display density, as well as other info about your phone.
Using Your Device's Display Density for Downloading the Right APKs
To find the APK version suitable for your screen specs, take note of the display density value and cross-reference it with the app's versions. For instance, when you visit APKMirror and attempt to install Google+, you will find that there are several versions of the app. Focus on the DPI column.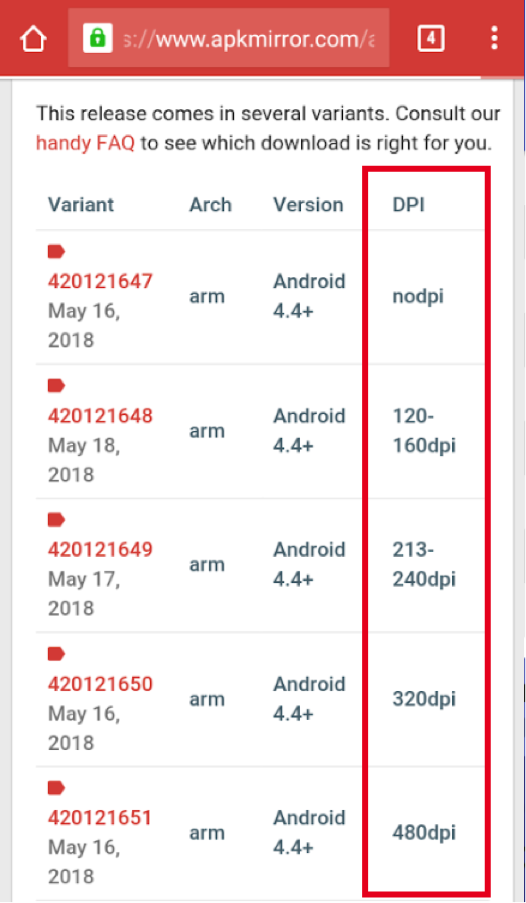 Chances are, the display density value you got from Display Info will not precisely match with the DPI values of the APK versions. That's fine. Just make sure you download the APK that has a slightly higher DPI than your device's display density value. For instance, for the phone Samsung Galaxy J2 DTV that has a 236dpi, it's best to get the version with 213-240dpi or 320dpi. Furthermore, some APKs have a "nodpi" variant. Those APKs work on any device.
By knowing your device's screen density, you can get the best version of the app you want to install. Make sure you enjoy your apps more by installing Android cleaner tool, an app that can help take care of your device by cleaning out junk files, boosting RAM, and saving battery life.
Give us some love and rate our post!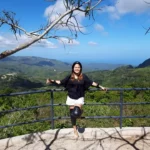 Stephanie is a wordsmith with a passion for technology. Although not a tech expert herself, Stephanie has a unique talent for transforming complex tech concepts into relatable and engaging stories. She brings her writing expertise to the tech world, sharing her insights and perspectives on the latest trends and innovations. With a love for storytelling and a knack for simplifying technical jargon, Stephanie's writing style makes tech accessible and relatable for readers of all backgrounds. When she's not writing, you can find her exploring her local coffee shops or getting lost in a good book.