Reading time:
2
Minutes
With billions of users actively watching music videos, funny clips, and tutorials every single day, it is without a doubt that YouTube is one of the most popular videos streaming sites today. However, as much as we want to keep watching videos all day, we have to admit that staring at our screens, especially at night, strains our eyes. To ease eye strains, Google has released a new feature for YouTube called Dark Mode but it is only available in iOS devices. According to reports, Google's team is still working to make it possible for Android.
YouTube Dark Mode for Rooted Android Devices
Now, if you are an Android YouTube streamer, the Android developer community – XDA Developers, has good news. They created their own version of the YouTube Night Mode and made it available for you. To use it though, you need to root your Android device and if your device is not yet rooted, check out this guide. Once rooted, you can immediately enable the YouTube Dark Mode on Android. For a more detailed guide on how to enable night mode on YouTube, follow the steps below:
Assuming your Android device is already rooted, download Preferences Manager from Google Play Store and install it on your device.
Open the app and look for YouTube in the list. Once you find it, tap the YouTube.xml file.
Search for 'dark.' If it is there, you should see that the default values are all 'false.' Change the values to 'true.'
Save the changes and force close YouTube.
You're done! You may now start watching videos on YouTube without hurting your eyes.
The next time you open the YouTube app, it will be in Dark Mode. It will have a dark gray background with white-on-black icons.
YouTube Dark Mode for Non-Rooted Android Devices
For non-rooted Android devices, you can also set YouTube in dark mode by following these steps:
Download these two APKs: MicroG.apk and the YouTube_dark.apk. Install them on your device.
While MicroG.apk works as a plugin, YouTube_dark.apk will show on your device's screen. Just open it to start watching videos on YouTube in dark mode.
The Bottom Line
You will definitely love the look of YouTube Dark Mode on your Android device. Now, the next thing you need to do is to make sure your device won't lag or slow down as you watch clips on YouTube. To do that, you need to download and install android cleaner app. This fantastic tool takes care of your device's performance by closing unnecessary apps and programs running in the background. So, you will be confident that your device performs at its best, day or night.
Give us some love and rate our post!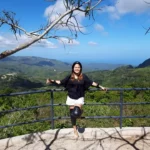 Stephanie is a wordsmith with a passion for technology. Although not a tech expert herself, Stephanie has a unique talent for transforming complex tech concepts into relatable and engaging stories. She brings her writing expertise to the tech world, sharing her insights and perspectives on the latest trends and innovations. With a love for storytelling and a knack for simplifying technical jargon, Stephanie's writing style makes tech accessible and relatable for readers of all backgrounds. When she's not writing, you can find her exploring her local coffee shops or getting lost in a good book.