There are so many things you can do with Google Assistant, and it has proven to be useful since the feature was first introduced. Google Assistant lets you bypass your locked screen and unlock your device, open email and other apps hands-free, do Google search without typing, find out where the nearest restaurant is and how to get there, and a lot more.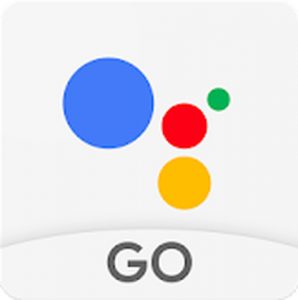 But what if you don't like the voice Google Assistant is using to interact with you? Well, change it. Google Assistant's recent update allows you to choose from six different voices for this feature.
How To Change Google Assistant's Voice:
Hold your device's Home button to launch Google Assistant. Or you can say, "OK, Google." Make sure your screen is unlocked, and you have Wi-Fi connection when you open Google Assistant.
Once Google Assistant pops up, tap the Drawer icon or the three-dot menu in the upper-right corner, depending on the device you are using. It will open Google Assistant's Explore menu.
In the menu, tap Settings > Preferences > Assistant Voice.
Select your preferred voice from the options available. Tap each voice to play a sample. The voice that you selected in this menu will be the voice that will play back to you when you use Google Assistant on your Android device.
Exit the menu.
The voices are difficult to differentiate from each other because they have generic labels (Voice 1, Voice 2, Voice 3, etc.), so you need to play each voice to choose which one you want. There is no way to tell which voices are male or female unless you tap each one of them. Fortunately, we got that all figured out for you. If you want a female voice, tap any of the odd-numbered voices and the even-numbered voices if you want a male.
Once you've chosen your favorite voice, all the Google Home devices connected to your account will be playing the same voice, so make sure you select the one you want to hear. There is no way to choose a voice for each device so you'll have to settle for the same voice for all your Google Home devices.
The new voices are available on most Android devices that have the Google Assistant feature enabled. If you do not see the new voice selections available, make sure that your Google Assistant app is updated. You can also force-quit the application, then re-launch it to see if it works. Here's another tip: free up some storage space on your device with an app like Android cleaning tool to make updates smoother.
So if you've grown tired of Google Assistant's robotic, standard voice, these new voices will undoubtedly make things interesting. Google also announced that they would be using famous voices, like John Legend's, to level up your Google Home device and Google Assistant. Unfortunately, John Legend's voice is not available yet. Google said that it would be rolled out later this year, but there is no definite release date, however.