Fortnite is undoubtedly one of the most popular free-to-play games right now. However, for some reasons, you can't play it in some workplaces, colleges, and schools because it is being blocked. Don't worry because we will teach you how to unblock Fortnite with a VPN. That way, no matter where you are, you can play Fortnite without restriction.
Also, if you are getting an error message every time you attempt to play Fortnite via VPN, we also got your back. We know some ways on how to unblock Fortnite with a VPN error to bypass IP bans and enjoy the game.
The Connection Between VPNs and Fortnite
VPNs are advanced tools that enable Internet traffic to pass through an encrypted channel. Simply said, all online activities done via VPN are hidden and can bypass secure network firewalls and other website blacklists. Since Internet Service Providers cannot tell what you are doing, VPNs are considered a secure and private way to surf the web.
Every time you connect to a VPN, you will be assigned a new IP address. Hence, your activities cannot be tracked, allowing you to bypass Fortnite IP bans.
Here's one thing you have to remember, though. The developers of Fortnite know that VPNs can bypass IP bans. So, they decided to use built-in anti-cheating software to prevent VPNs from accessing Fortnite. Still, there are VPNs that can pass through this anti-cheating software. We listed them below. If you ever try to play Fortnite using a VPN that is not on our list, you will most likely see the message, "You were removed from the match due to internet lag, your IP or machine, VPN usage, or for cheating. We recommend not utilizing VPN or proxy services while attempting to play Fortnite."
How to Choose the Right VPN for Fortnite
Not all VPNs are created equal. While some are perfectly suitable for playing Fortnite, others are too slow for that with lesser security options. To identify the right VPN to use for Fortnite, check if it meets the criteria below:
It has multiple servers to choose from.
It offers high-speed but low-latency connections.
It cannot be detected by Fortnite's anti-cheating software.
It has exceptional security and encryption features.
It considers a no logging policy for the privacy of the users.
How to Enjoy Playing Fortnite with a VPN
It is true that a VPN seems like a complicated system, but it is actually very easy to use. Here is how you play Fortnite with a VPN:
Sign up to any of the VPNs listed below.
Download and install the recent version of the VPN that is compatible with your device's operating system.
Connect to one server that is close to your location.
Enjoy playing Fortnite.
5 Best VPNs for Fortnite to bypass the VPN ban
Below are some of the VPNs we recommend that can bypass Fortnite's VPN ban:
1. ExpressVPN
ExpressVPN wouldn't be on top of the list if there were nothing special about it. Since it has over 2,000 servers scattered all over 94 countries, users can enjoy playing Fortnite with minimal lag.
This VPN has really fast servers that you can enjoy streaming HD videos with unnoticeable buffering. It also offers strong security features that are designed to secure your personal information. In addition to the 256-bit encryption that is enabled by default, it has DNS leak protection, perfect forward secrecy, and a kill switch that halts data transfer should unwanted disconnections from the VPN happen.
2. NordVPN
For gamers, NordVPN is also one popular and highly recommended VPN service. Like ExpressVPN, it has a plethora of servers available. All of them are designed to prevent DDoS attacks. This VPN also has all the common security features that other VPNs have, including 256-bit encryption, a kill switch, and DNS leak prevention.
Another interesting thing about NordVPN is that it allows up to six simultaneous connections and can unblock platforms such as Amazon Prime Video, BBC iPlayer, and Netflix. It's indeed an ideal VPN service for those who are looking for a VPN that is secure, fast, and general-purpose.
3. CyberGhost
There are many good reasons why CyberGhost is considered a great gaming VPN. First, it is easy to use, allowing you to automatically connect to the fastest server near you. Second, it is best for streaming. It's no wonder why it is one of the best streaming platforms today.
Security-wise, it offers a 256-bit encryption feature and has DNS or ipv6 leak protection that is enabled by default. It also has a kill switch, malware blocking, and HTTPs redirection, which can be switched on using a simple toggle switch.
4. IPVanish
A user-friendly VPN that offers fast speeds and a wide range of security options, IPVanish has more than 1,000 servers all over the world. This allows you to have 10 simultaneous connections at once and enables you to play Fortnite on your device without experiencing any significant speed issues.
If Internet safety is your concern, IPVanish is probably one of your best options. It includes a kill switch, 256-bit encryption, and protection against ipv6 and DNS leaks.
5. VyprVPN
Though VyprVPN has more servers in high-traffic regions, including the United Kingdom, Europe, and the United States, this VPN service can still guarantee high-speed and secure connections. It uses proprietary software to mask and hide all signs of VPN usage, hence it'll be less likely detected when you play Fortnite or other online games.
Although this VPN logs your IP address source, connection time, and data transfer volume, all this data will only be used for network diagnostics. After 30 days, it'll be deleted. And in case you have questions or concerns, it offers round-the-clock customer support, which can be contacted via email.
Frequently Asked Questions
You've probably done everything to play Fortnite with a VPN, but still, you aren't able to do that for some reasons. Relax. Maybe the answer to your question is below.
1. Is it possible to play Fortnite using a free VPN?
Yes, it is possible to play Fortnite using a free VPN, but we highly suggest you don't do it. The first reason is that some free VPNs have fewer servers and most of them cannot provide the high speed that is required to play the game smoothly. Another reason is that the developers of the game have done everything to detect users that are using VPNs. If you get caught, your account will be permanently banned. So, why would you take the risk?
2. You already installed a VPN, but why can't you play Fortnite?
There are three different types of bans for Fortnite users. The first ban is based on your IP address. The second ban is based on one of the components of your system, which is the Hardware ID. The last one can effectively make your account unusable.
Now, VPNs can only pass through IP bans. If you cannot play Fortnite because of IP problems, you can always get a new IP address by connecting to another server.
If you cannot play Fortnite because of hardware bans, you can try using a different device or PC and reinstall the operating system. Better yet, you can change your hardware ID in your registry editor, which isn't really recommended.
Finally, if your Fortnite account is banned and unusable, the only way to play the game again is to seek help from the game's support staff.
Quick Reminders
Again, there are many VPNs out there that you can try if you wish to play Fortnite. One is Outbyte VPN. But make sure your chosen VPN meets the criteria above to avoid disappointments and possible account bans.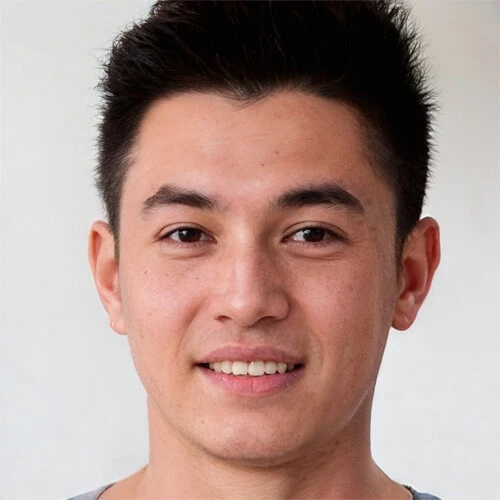 Vic is a search engine optimization expert, helping to optimize websites to make them more user-friendly. He's been in the industry for more than 10 years, and his work speaks a lot about his experience and expertise in the IT and digital marketing fields. 
Vic is the one in charge of keeping our website running smoothly and efficiently, to make sure that our readers have a wonderful experience while visiting the website. He's good at troubleshooting errors and fixing Windows issues that come up either when playing games or working on the computer. 
Vic is a certified gadget freak who feels the need to surround himself with cutting-edge technology. And this passion has helped him a lot in creating content that informs and guides users on using and troubleshooting the latest technology. He is an avid researcher who is always hungry for the latest news and updates on the most cutting-edge technology.