Reading time:
3
Minutes
Android is such a fantastic system with entirely customizable functions and features. However, there are certain things on Android devices you can't easily customize. That includes the Android home button.
Although you can stick with the default manufacturer settings of your Android home button and do nothing, you can better personalize your device by making the home button perform the actions you want. To do that, you need to enable the home page button on Android by installing a particular home button app for Android. Two good examples are the Button Mapper: Remap Your Keys and Home2 Shortcut apps.
How to Change the Action of the Home Button Using the Button Mapper: Remap Your Keys App
Here's how to change the action of your Android home button using the Button Mapper: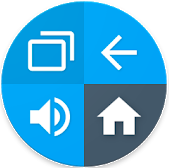 If you still haven't installed the app on your Android device, open Google Play Store to download it.
Install and fire up the app. If it is your first time using it, you will usually be asked to authorize the app to make changes in your settings.
After giving authorization, you can now edit the actions of your home button.
Changing an action involves a few steps. For instance, if you want to change what happens when you double tap the home button, select the Home Button -> Double Tap.
Decide whether you want to map the double tap action to a shortcut or an application. For demonstration purposes, we will select Application.
At this point, a list of apps will be presented to you. Select one, and you are done. Double tapping your Android home button will open the application you chose.
In case you want to go back to your default Android settings, go to Settings and clear the app defaults.
How to Change the Action of the Home Button Using the Home2 Shortcut App
If you feel the first app doesn't suit your liking, consider using the Home2 Shortcut app. Here's how:

Download the Home2 Shortcut app from Google Play Store. Once installed, launch it.
Select Application > Installed Applications.
Choose an application you want to launch when you double-tap the home button.
In the succeeding step, you can change the interval time of the action. For instance, if you choose a slower setting, you can prompt your device to react. But since it's your first time using the app, you can skip the step and keep it normal.
Select a launcher. If you have installed a third-party launcher, such as GO Launcher or Apex, select it. Otherwise, stick with the default option.
Press the Home button.
You will be asked to select a launcher. Choose Home2 Shortcut and tap Always.
Wrapping Up
As long as you follow the steps above, regardless of which app you decide to use, you can definitely enable the home page button on your Android phone. Additionally, you might want to download and install Android cleaner tool first. This app should keep your Android device performing best, even if you decide to alter its default settings. Give it a try today!
Give us some love and rate our post!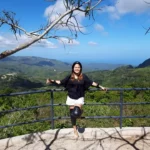 Stephanie is a wordsmith with a passion for technology. Although not a tech expert herself, Stephanie has a unique talent for transforming complex tech concepts into relatable and engaging stories. She brings her writing expertise to the tech world, sharing her insights and perspectives on the latest trends and innovations. With a love for storytelling and a knack for simplifying technical jargon, Stephanie's writing style makes tech accessible and relatable for readers of all backgrounds. When she's not writing, you can find her exploring her local coffee shops or getting lost in a good book.