One of the scariest things that could happen to you while surfing the internet is getting your identity stolen. This is one of the most common cybercrimes and the deadliest, to say the least. Losing your identity to a criminal can lead to financial and emotional stress. When your identity is stolen, your career can be damaged and many have found themselves in an undesirable psychological state.
Identity theft may happen when least expected. Everything may be fine when you go to bed and you wake up the next morning with your Twitter account swamped with unfamiliar posts you didn't approve. Or, you find yourself locked out of your Facebook, YouTube, Instagram, or Twitter account with no other means of recovering login credentials. Accounts are hacked for various reasons such as sharing malicious links to your followers and friends. To make matters worse, you can even receive notifications of your funds being used in places you have never been to.
When identity theft falls unto you, you feel like there is no way you can get back your good image as it delivers one of those surreal life experiences. Fortunately, various trusted brands offer lifelines after facing such unfortunate experiences, giving you a cushion to fall on and get back to your feet quickly.
In today's series, we are examining one of the trusted insurance brands which offer identity theft protection software that comes with appended features never seen in other apps before. Additionally, this brand offers the full version of their product freely for the remainder of 2020 with an option to renew subscription on the 1st of January, 2021. Allstate Identity Protection comes packed with a lot of features that work like a charm in ensuring the user is on top of their social media status.
What is Allstate Identity Protection?
Allstate Identity Protection (AIP) is an app that keeps you updated with your social media accounts, alerting you when one of your accounts have been hacked so you can act accordingly before incurring much damage. It also offers an insurance cover of up to $500 000 as well as loans for students and retirement accounts. The app isn't the best compared to some heavyweights in this industry, but it does offer something to ponder upon complemented by a hard to beat price-tag.
Available Plans and Prices
At the moment of this review, AIP comes as a free product for the entire year of 2020. The free plan includes both the Essential Plan which normally costs $9.99/month and Premier plan for $17.99/month. Upon completing your registration, you're required to read and accept the Terms and Conditions attached to the free plan. Although users are required to add their credit cards during the commencement of the free plan, the company vows not to auto-charge at the renewal date. Regardless, be it paid or free, the subscription plans for Allstate Identity Protection are a worthy consideration which makes it even more compelling to use and avail of.
There is a significant difference between Essential and Premium plans, though. The Essential plan offers up to $50 000 as a reimbursement of stolen funds, as well as a similar amount for fraud-related costs. Note that these two are distinguished, hence adding the total amount to $100 000. The Premium plan offers up to $500 000 for stolen funds reimbursement and the same amount on fraud-related costs. That's a total of $1 million, a figure we are familiar with from the other identity theft applications.
Both Essentials and Premier plans offer family coverage for $18.99 and $34.99 respectively. These plans are also an option for the free yearly period. This publicity stunt may be related to economic uncertainties due to COVID-19 or an attempt to promote awareness.
However, the Essential plan doesn't come with social media monitoring tools or a retirement account. Despite the site indicating that all plans offer credit monitoring, it doesn't state which bureaus are included nor will you be receiving a monthly or yearly credit score.
Allstate Identity Protection Platform
Blue is the chosen color when it comes to most apps. AIP heavily relies on a deep shade of blue on both their site and apps interfaces. The dashboard is straightforward with no fancy icons that make it too technical. From the onset, you can see credit monitoring, browser monitoring, and alerts concerning your finances. The mobile app seems to be more inclined to notifications than anything else. You will see alerts and questions related to skeptical transactions. The program also features an easy to comprehend guideline on how to use Allstate Identity Protection.
Allstate Identity Protection Features
To mention the least, AIP covers all the basics, making it a reliable tool that will surely serve its basic functionality to the fullest. The program can monitor the dark web, credit cards, as well as receive notifications when a dubious transaction is in play. Despite covering the basics, Allstate Identity Protection goes an extra mile when it comes to monitoring your social media accounts. On top of the common functions of an ID theft app which include monitoring social media account feeds, as well as inappropriate discussion with references to drugs, swearing or delinquent behavior, AIP does more by giving alerts when one of your social media accounts has been hacked. This allows you to take control of the matter before it goes out of hand and further investigate it.
How Does Allstate Identity Protection Compare to Others?
Offering all of the plans for free seems to have worked like a charm with the app significantly spiking its popularity within the industry. However, since the cost-free period is bound to eventually run out, we can't be blinded by the offer and not mention its actual costs when compared to other options. AIP is among the most affordable options out there with the likes of Complete ID and Zander Identity offering better or similar prices. Despite the added monitoring features and a very tasty free marathon period, Norton LifeLock still tops our books, thanks to its full house functionality which offers best responses to identity theft scenarios.
Allstate Identity Protection Pros & Cons
Although standing out in some areas, AIP is not an outright option if you are seeking for the best ID theft protection program. The free yearly period is compelling but life doesn't stop at that. If you are keen on a flexible budget-friendly identity theft protection app, then you should consider Allstate Identity Protection.
Pros
Free till the end of 2020
Social media account hacks alerts
Cons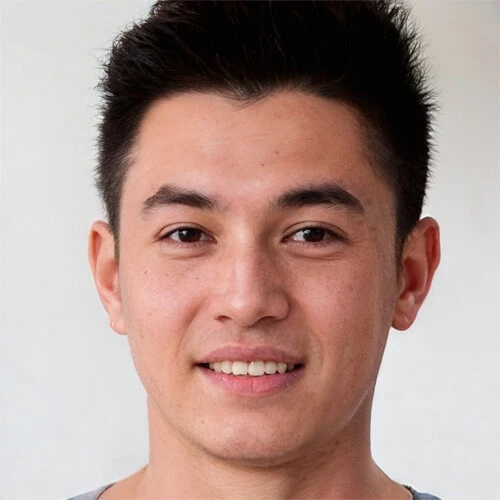 Vic is a search engine optimization expert, helping to optimize websites to make them more user-friendly. He's been in the industry for more than 10 years, and his work speaks a lot about his experience and expertise in the IT and digital marketing fields. 
Vic is the one in charge of keeping our website running smoothly and efficiently, to make sure that our readers have a wonderful experience while visiting the website. He's good at troubleshooting errors and fixing Windows issues that come up either when playing games or working on the computer. 
Vic is a certified gadget freak who feels the need to surround himself with cutting-edge technology. And this passion has helped him a lot in creating content that informs and guides users on using and troubleshooting the latest technology. He is an avid researcher who is always hungry for the latest news and updates on the most cutting-edge technology.