Reading time:
3
Minutes
An essay is a special kind of writing. Such work is characterized by increased complexity because high-quality writing requires a high flight of the author's thoughts and a beautiful style. The main feature is the author's design in a freestyle, which you like best.
Today, educational institutions place high demands on such texts. A small work of several printed sheets should contain the student's personal opinion, brief conclusions, and other related nuances. Therefore, the process of creating an essay often causes a lot of difficulties for average schoolchildren and students. Regardless of what you write, one of the essential things to pay attention to is grammar.
The main tasks of editing are eliminating inaccuracies, and repetitions, achieving clarity of wording, logical presentation, and linguistic and stylistic literacy. Editing is the optimization of the text, which may require not only the correction of errors but also the alteration of text fragments. Proofreading apps automatically analyze your writing for problematic errors such as spelling errors, misuse of punctuation, weak or vague words, subject-verb mismatches, and other mistakes.
So, when you think you've finished your final essay draft, it is better to check your essay with a spell checker and then set it aside for a few days. Then, you are more likely to spot typos and grammatical inaccuracies with a fresh eye.
Top 5 best apps for proofreading and editing essays
Thanks to the Internet, you don't have to download any document grammar-checking software. There are many online proofreading and editing tools available:
EduBirdie's grammar and online spell checker is an excellent tool. With this online checker, you can remove any errors from your essays and text. It is a comprehensive checker that detects errors such as spelling, grammatical, incorrect punctuation, and misuse of words.
The Draft service allows you to collaborate on text. The service sends a copy of the text to all your colleagues, then shows you the edits they have made and offers to accept or reject them. The draft also allows you to save the previous version of the document and return to it if necessary.
EssayUSA is a perfect alternative to getting an edited essay from professional writers. The finished order goes through a complex and multi-level system of checks for compliance with grammatical and lexical norms.
WhiteSmoke is a grammar checker and proofreader that not only corrects simple spelling errors but everything from word choice, grammar, punctuation, and even style errors. It also has a translator and dictionary for over 50 languages, over 100 built-in templates, video tutorials, error explanations, and a plagiarism checker.
The Poetica can turn the sometimes tedious process of correcting texts into an enjoyable activity: Poetica reproduces the process of correcting by hand, allows you to make edits, make notes, highlight areas of text and write comments to them. You can expand the edited text to your colleague's email.
Essay writing service is always ready to help
To write a high-quality essay, it is necessary not only to have professional knowledge but also to have serious critical thinking. If you need to write an essay urgently, do not worry. Thanks to the professionalism of the essay writing service experts, you can receive the finished task in a few hours. In this case, you will receive not a dry text but a living work containing the author's personal position, arguments, evidence, interesting examples, and citations. You will not need to double-check errors or uniqueness; the performer will do it for you. In addition, each expert has his rating, which depends on the quantity and quality of the tasks performed. The personal page contains all the statistics of previous orders and reviews. In addition, the administration of the service guarantees the performance of work. Experienced authors will create an exclusive literary masterpiece in a matter of days. You get a unique text of any complexity for a good cost and a small amount of time. For many years, the service has been helping students achieve high grades without the creative pain. So, an essay to order from our professionals is an amazing combination of a beautiful style, a competent presentation of thought, a detailed understanding of the described topic, and a logical form of presentation.
Give us some love and rate our post!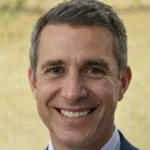 Jack is a seasoned software tester with over 10 years of experience in the industry. He takes pleasure in helping others advance in their careers and enjoys spending his free time with family, playing chess, and reading.
As a software tester, Jack ensures the software is error-free and user-friendly by detecting and reporting issues during the development cycle. His articles in Software Tested reflect his knowledge of the critical role software testing plays in the software development process.