Reading time:
3
Minutes
Running a business requires careful consideration of many factors, and the first is customer service. It is much more difficult to engage more new customers than retain the old ones. Furthermore, creating a loyal clientele is a more forward-looking approach if you want your business to develop quickly. But how should you choose industry-specific helpdesk for the first time?
The role of a customer
Nowadays, businesses focus on creating a good impression and holding the customers' attention from the first purchase. It corresponds to the desire of modern people to find solutions to their issues quickly. People do not want to shuffle around trying thing by thing and waste their time.
But today, everyone wants to seem unique and one of a kind, and that is where the customer services prove or deny the suggestion about the reliability of a company. Here, the help desk systems play a crucial role. The simplicity of connection and the speed of issue solving raise the probability that the client returns to you again.
The plan
To reach such a level of contact with your clientele, you need to choose a proper help desk software relevant to the specificity of your business. The first thing to do is to take the following steps into account:
Complete an approximate list of help desk software pieces that you think are appropriate.
Consider what peculiarities are significant for you and what the software has.
Consider if providers meet your business requirements.
Cross off those which correspond the least.
To complete those steps, you will need to conduct some investigation, allowing you to get to know those platforms you have chosen. It can help you complete the list of requirements and enrich your knowledge about what your teams need.
The aspects to consider
To not create the list of the criteria from scratch, you can guide yourself by the following basic aspects of your future help desk:
The interface should be easy to handle. The more intuitive it is – the better because it saves much time on training, integrations, etc. The more functions you need, the more time you will spend discovering how the system works. In this case, consider the quality and the presence of guides and tutorials for your teams to learn.
Solutions available for quick setup are usually better to start working with. Cloud-based platforms are better from this point of view.
What experience do you want your customers to get? For full-bodied communication, it is better to use those solutions which support many channels and provide possibilities for CSAT surveys and feedback.
What productivity level do you want your teams to reach? Refer to this question when considering the most important features.
Ask your agents what is more comfortable: fully in-app work or involvement of external sources like email or messengers.
Learn if software suggests reporting analytics and statistics of what you do. It will guide your current and future tasks better.
Look for information about integration opportunities. The more platforms integration it supports — more chances you have to organize your work perfectly.
Request for accurate information about the data security. What options the software has to provide the best protection.
The speed of service and the quality of the provider's customer support mean a lot. Take care of how comfortable the program is for both parties of the communication.
Gather a testing team to try the most preferred solution. Most software pieces offer free trials, so it is a good chance to find out if your suggestion was right.
There are always some more things to have regard to, but most of them you can set by yourself.
Looking for your first help desk for a specific sphere is tricky. But having made the correct choice once, you can relieve yourself from tons of problems in the future. So take your time and explore the matter thoroughly.
Give us some love and rate our post!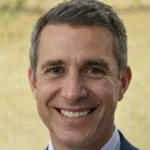 Jack is a seasoned software tester with over 10 years of experience in the industry. He takes pleasure in helping others advance in their careers and enjoys spending his free time with family, playing chess, and reading.
As a software tester, Jack ensures the software is error-free and user-friendly by detecting and reporting issues during the development cycle. His articles in Software Tested reflect his knowledge of the critical role software testing plays in the software development process.