Reading time:
5
Minutes
You have a cool idea, and you need software for it. What to do: throw energy into developing your own solution or rent it? In this article, we will consider different ways of fintech development and why fintech outsourcing can be the best choice.
How to choose the right way to develop fintech software
Any fintech business has to choose: create its own software or rent it. More specifically, there are three options:
rent ready-made software (SaaS solutions);
order the creation of software from third parties (outsourcing);
or create software yourself, with the help of your IT team.
The main thing that determines the final choice is what exactly you need, what alternatives you have, and how quickly you need to start.
What is your profile?
Firstly, a lot depends on the profile of the company, on what it specializes in (for example, whether there are suitable ready-made solutions for your specifics). Secondly, it depends on your business strategy and integration format – how developed is vertical integration in the company.
There are companies that work in the "bought and sold" format. There are companies that make their product, but order all the development on outsourcing (and in the future, they are only engaged in selling this solution). Or you can assemble your own team and independently sell (or use for your own needs) what you create.
For fintech, it is faster and more convenient to work with your product, because improvements and changes are constantly required, which are easier and cheaper to do by your team. At the same time, there are many services and ready-made solutions that will help facilitate both the start of development and the correct integration of systems (for example, services related to client onboarding, AML checks, analytics, etc.).
Pros and cons of ready-made solutions
At the start, this is a perfect scenario: you have a limited amount of investments with which you can launch even tomorrow. You can buy a ready-made platform, and several banking systems, and hire IT specialists who will do the integration – and that's it. But at some point, you will run into the possibilities of the platform and customize it for yourself.
For example, you launched a fintech startup based on a purchased boxed solution, and then you needed to implement an automated AML system. To do this, you need to customize it.
Most often, such services can be ordered from a software supplier, but they are quite expensive. In addition, the supplier can implement this with other customers – that is, you pay, and he sells this solution to the rest.
Or it may turn out that the platform you bought simply cannot be supplemented with the features that have become vital. Or a technological limit may come when it is simply impossible to further develop the product. Then you have to buy something new or pay a lot of money for customization to suit your needs.
SaaS: what are the risks
First, the supplier can always close. Then your solution will not be available anymore.
Another anxiety is the risk of data leakage. Everything that is not stored by you, you cannot control and be 100% sure that everything is in order there. And if the leak occurs on the side of the service provider, then the reputational and financial risks, in the end, will still be on you.
How to choose a software provider
This should be taken responsibly, remembering that everyone and everything wants to sell.
The main algorithm is:
study the market: what is there that suits your goals;
select multiple options and collect feedback;
evaluate what is displayed on the site: how the company's profile matches yours;
request information about the company and its products, see the portfolio, the team, and what resources they have – this will help to assess how their self-presentation corresponds to reality;
clarify the estimate and cost of work;
and then meet and discuss the details – and at the same time once again make sure that they really understand the issue.
Risks of developing your own software
You can initially incorrectly create a product – no one is safe from this. The only thing is that if this is your own development, then it can be gradually improved: as soon as you notice some kind of limitation, you remove it – and due to this, you prolong the life of the entire system. Most IT systems die when it is no longer possible to implement a new feature that the system cannot support. Often this happens when the number of clients increases: it's just that the software does not have the bandwidth that you need at this stage.
What do you need to develop your software?
You need people who understand the system they work with. Analysts are needed to set the task. Someone has to direct the team, manage them, and give them tasks. It's an illusion that you can hire developers to do "something" themselves.
Even if you outsource people, you still need team managers and analysts. Just a crowd of developers in most cases will not bring any benefit: you need a good and competent connection between business and IT.
It is important to think over in advance the HR side, the business side, who will be involved in what projects, and how monitoring will be carried out in order to understand what is happening and how effectively.
How to find talented leads and the right people
If you are a startup and no one knows about you, it is better to look through friends who can be inspired by an idea. Just posting an ad and waiting for cool IT people to come to work on an unknown project is reckless.
If you already have a team, you need to look for other people – which means doing a bunch of interviews. You need good HR and the ability to make decisions together with the team so that a person is evaluated both from a technical point of view and from a personal one. The team must be well-coordinated – hiring several talented developers who do not know how to communicate is risky.
Human resources are just as important as everyone else, so HR issues should be taken into account at the start, including choosing between SaaS and developing your own software.
Conclusion
There is no perfect scenario for fintech solution development. However, outsourcing is the most reliable and simple way to do it. It's very difficult to find great developers and manage the team independently. Go only for experienced fintech partners, such as Binariks. This company provides customers with reliable, scalable, simple maintenance, and competitive custom products at reasonable costs.
Give us some love and rate our post!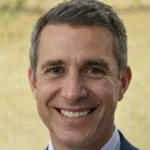 Jack is a seasoned software tester with over 10 years of experience in the industry. He takes pleasure in helping others advance in their careers and enjoys spending his free time with family, playing chess, and reading.
As a software tester, Jack ensures the software is error-free and user-friendly by detecting and reporting issues during the development cycle. His articles in Software Tested reflect his knowledge of the critical role software testing plays in the software development process.