DSLR cameras are probably one of the best things that have ever been introduced in this world. Not only do they help us capture the beauty of life, they also make professional film making more affordable than it used to be.
However, when your DSLR camera is capable of shooting videos with excellent quality, you have to make sure the sound quality can keep up with it. After all, a quality film becomes pointless because of poor sound quality.
Fortunately, there are companies today that offer efficient yet affordable solutions to this challenge, including a company called Zoom. They created microphones that provide superb sound quality, starting with their very own Zoom H5 Recorder.
Zoom H5 Recorder Specs
Zoom H5 was just recently released. Although it is just an upgraded version to Zoom's H4N, it obviously has practically everything you can ask for a DSLR camera. Below are some of the notable specs of Zoom H5:
Interchangeable input capsules
Detachable X/Y capsule (XYH-5) with extended signal capacity
Shock-mounted microphones for reduced noise handling
Compatible with all Zoom input capsules
Four-track simultaneous recording
Huge backlit LCD display
Can record directly to SDHC and SD cards up to 32 GB
2.5 volts plug-in power
Built-in effects (Compression, Low-Cut Filtering, Limiting)
Chromatic tuner
2 mic/line inputs
Auto-record functions
A/B loop playback
Voice memo
More than 15 hours of operation using 2 standard alkaline batteries
4 Known Zoom H5 Issues on Mac
Like most new devices, the Zoom H5 recorder also has known issues, which its developers are already trying to fix. Fortunately, most of these problems have solutions. We listed some known issues with Zoom H5 and ways on how to fix them:
Zoom H5 Not Recognized on macOS High Sierra
macOS High Sierra has a new security feature that seeks the approval of users when installing a new driver software. If the user does not approve, Mac will not recognize the product. This feature applies to all external devices, including Zoom H5.
If you wish your Mac to recognize Zoom H5, you have to enable it by following these steps:
Uninstall the driver if it has already been installed on Mac.
Reinstall the driver.
Go to System Preferences -> Security & Privacy. If the message "System Extension Blocked" appears in a separate window while installing the driver, just click the OK button.
Once the Security & Privacy window opens, you should see this message: "System software from developer 'ZOOM CORPORATION' was blocked from loading."
In the lower right corner, click the Allow button.
At this point, your Mac should be able to recognize Zoom H5.
Hissing Sound
Some users reported to have heard a hissing sound when using Zoom H5. They tried to troubleshoot the problem by turning off other external devices, but still they could hear the hiss. As they increased the input volume, the hissing sound also got louder.
If you have the same problem, you might just have to get familiar with your device. Try to make a recording and play it back at normal volume levels. Check if the recorded sound is unacceptably hissy or not. Listen to the difference between the audio you want to capture and the background noise.
Technically, any preamp will hiss if you increase the gain enough. What's important is that the hiss is somehow inaudible when you have something recorded, and it should not be that loud compared with recording silence.
Zoom H5 Won't Mount as a USB Device
There are Mac users who complained that the Zoom H5 recorder won't mount as a USB device on their computer. Mac can see the device, but when users selected SD Reader on the H5 USB menu settings, a pop-up message appeared, indicating that the disk had been improperly ejected when in fact it hadn't even been mounted.
The workaround to this problem is to simply unplug and plug back the device. After that, restart your Mac. Go to the menu and choose USB Mode. You should see the USB symbol on your Zoom H5's screen and it should work now.
Mac Slows Down When Zoom H5 Is Connected
If your Mac slowing down whenever you try to use Zoom H5, the problem might not be with the recorder. It could be a problem with your Mac.
More often, speed and stability problems on a Mac are caused by application errors, junk files, and corrupt keys. To fix any speed-related problem on your Mac, your best solution is to download and install Outbyte macAries.
This handy tool diagnoses your system by running a complete system checkup. It locates junk files and other speed-reducing problems that are causing your system to slow down, or worse, crash. It also has features that are designed to get rid of all sorts of computer junk, such as user temporary files, unnecessary system logs, and a lot more. With this tool installed on your Mac, speed-related issues don't stand a chance.
Summary
Equipped with advanced features from the Zoom H6, the Zoom H5 recorder is undoubtedly a better version of its predecessor, the Zoom H4n. Although its wind sensitivity means that the microphones will be rarely seen in the metal, it is still beautifully designed. Overall, it's a high quality, feature-packed, and user-friendly audio recorder that is well worth its price.
Have you encountered any problems with your Zoom H5 recorder? Perhaps you'd want to add something to what we wrote above. Share it with us and comment your thoughts below.
Photo Source: Wikimedia.org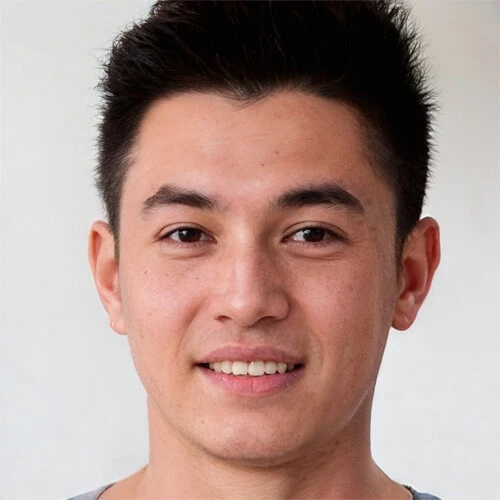 Vic is a certified gadget freak who feels the need to surround himself with cutting-edge technology. And this passion has helped him a lot in creating content that informs and guides users on using and troubleshooting the latest technology. He is an avid researcher who is always hungry for the latest news and updates on the most cutting-edge technology.
Vic is the one in charge of keeping our website running smoothly and efficiently, to make sure that our readers have a wonderful experience while visiting the website. He's good at troubleshooting errors and fixing Windows issues that come up either when playing games or working on the computer.