Netflix is where we get our daily dose of our favorite TV shows and movies, making it one of the most popular video streaming sites today. It has hundreds of TV shows and thousands of movies users can binge-watch.
However, several users have been disappointed and annoyed recently because of the Netflix flickering problem. Users have noticed that the screen is flickering when watching Netflix on Safari, especially when the subtitles are enabled. This problem doesn't happen on other browsers such as Firefox and Chrome.
But the problem with using other browsers is that they only support up to 720 pixels, not 1080 pixels. There is a huge difference between 720p and 1080p in terms of picture quality, that's why most users prefer to watch on Safari where 1080p resolution is supported.
There have been many complaints in various forums, but Apple still has to issue a statement or an update to fix the issue. Instead of waiting for Apple to release an official Netflix flickering solution, the users have taken it upon themselves to find ways to fix the issue. Here are some methods on how to fix Netflix flickering and improve your watching experience.
But before you do anything else, make sure to create a backup of files in case something goes wrong. You also need to restart your Mac and completely delete all your junk files, using an app such as Outbyte macAries. Once you've done these steps, you're now ready to try out these methods to fix your Netflix flickering problem.
The first thing you should do when experiencing browser problems is to clear your cache, history and cookies. This should do the trick most of the time.
To do this, follow these instructions:
Open Safari by clicking its icon on the Dock or searching for it via Spotlight.
Click Safari in the toolbar at the top of the screen.
Select Preferences.
Go to the Privacy tab and click the Remove All Website Data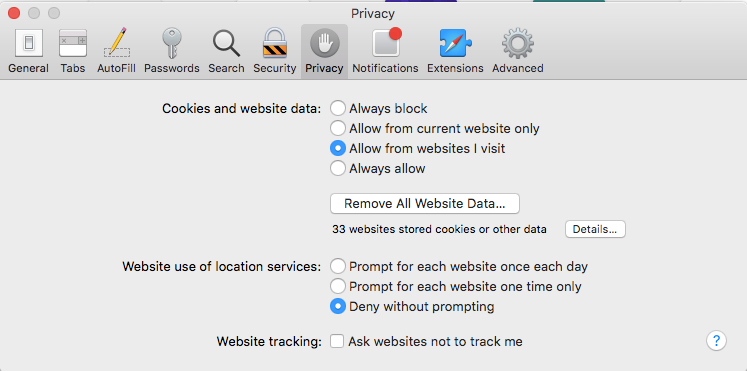 A window will pop up confirming your action of deleting your website data. Click the Remove Now
This will log you out of all the websites you are logged into, delete your history log, and may reset some preferences. But this will clear most of your browser problems such as Netflix flickering on Safari.
You also need to clear your Netflix browser cookies by going to netflix.com/clearcookies. This will automatically clear your Netflix cached data and sign you out. Just sign in again to check if everything is fixed. If this does not solve your problem, try some of the other methods below.
Solution #2: Delete the IndexedDB files.
This method requires you to quit Safari, so you might need to copy the instructions somewhere else or use another browser to open this page.
To clear your IndexedDB files, do the following:
Quit Safari by hitting Command + Q or choosing Quit Safari from the Safari menu.
Open Finder by clicking the icon from the Dock.
Hold the Option button, then click Go from the menu at the top of the screen.
Select Library, then release the Option

Scroll down and click the Safari
Select the Databases folder, then open ___IndexedDB.
Select all Netflix folders and move them to the Trash.
Empty your Trash.
Open Netflix and see if this method solved the problem.
Solution #3. Make sure you're using HTML5 to play Netflix.
Before 2014, Netflix had been using the unreliable Microsoft Silverlight plugin to play videos. However, Silverlight caused a lot of problems when streaming movies in 1080 in Safari. So after 2014, Netflix switched to HTML5 for video streaming.
HTML5 was initially available for Macs running on OS X 10.10 Yosemite or higher, but now HTML5 also supports Microsoft Edge on Windows 10/11, Google Chrome version 37 or later on Windows 7, Internet Explorer 11 or later on Windows 8.1 or later, and Opera version 33. For Macs running on OS X 10.10 Yosemite or higher, the device has to be at least a 2012 model.
If you're using a newer version of Mac, then it's probably running the latest macOS and should automatically support Netflix streaming in HTML5. Just make sure that you are using the latest version of your browser and you've upgraded to the latest macOS.
If you're using an older Mac, check first if your device supports HTML5 streaming on Netflix by knowing your OS X version and the date your Mac was built. To do this, click the Apple logo and choose About This Mac from the menu. If your Mac is from late 2011 onwards, you can update your macOS through the Mac App Store.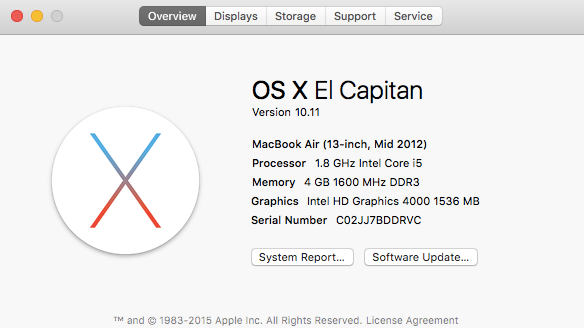 However, if your Mac is older (before 2011), all you can do is switch to Google Chrome and force HTML5 to work on older versions of OSX. To do this, follow these steps:
Launch Google Chrome and open Netflix.
Go to Netflix Playback Settings.
Tick off Prefer HTML5 player instead of Silverlight.
Close Google Chrome, then open it again.
This should allow Netflix to play using HTML5 player instead of Silverlight even if you're using an older Mac.
Solution #4: Turn off subtitles.
Some users have found that turning off subtitles when watching Netflix on Safari resolves the flickering issue.
To turn off subtitles, follow these instructions:
Launch Netflix, sign into your account and choose a movie or a show to watch.
Move the mouse around when the video starts playing.
A dialogue icon will pop up. Click the icon when it appears.
The dialogue will show your preferred audio or subtitle options.
Under subtitles, click Off.
This will turn off subtitles for your videos and hopefully fix your Netflix flickering problem.
Solution #5: Adjust your screen resolution.
One Reddit user named Connor_E said that his problem had been fixed by changing his screen resolution. Taking it off default and putting it on scaled seemed to do the trick for him, so why not try it out?
Here's how to change your display from default to scaled:
Click the Apple logo and select System Preferences.
Click Displays > Built-in Display.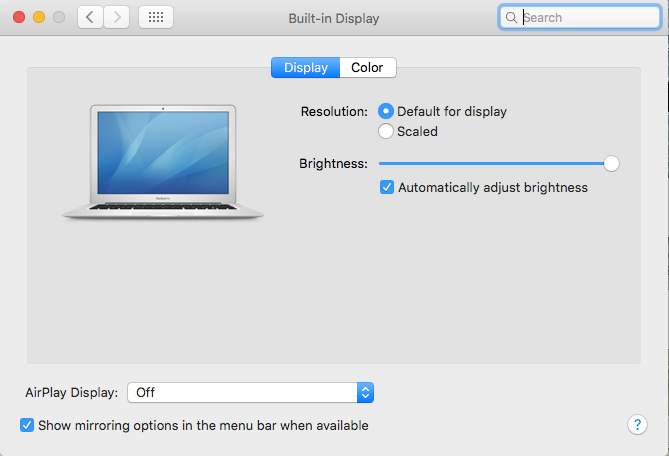 Tick off Scaled, and choose from one of the screen resolution options.
Close System Preferences and restart your computer.
Once you've changed your screen resolution, open Safari and play one of the movies on Netflix to see if the problem has been resolved.
Summary:
Netflix flickering on Safari is just one of the annoying issues that Apple has to deal with as soon as possible. But while we're waiting for the official fix from Apple, you can try one of the solutions mentioned above to see which one works for you.
Vic is a search engine optimization expert, helping to optimize websites to make them more Google and user-friendly. He's been in the industry for more than 10 years, and his work speaks a lot about his experience and expertise in the IT and digital marketing fields. 
Vic is the one in charge of keeping our website running smoothly and efficiently, to make sure that our readers have a wonderful experience while visiting the website. He's good at troubleshooting errors and fixing issues that come up either when playing games or working on the computer. 
Vic is a certified gadget freak who feels the need to surround himself with cutting-edge technology. And this passion has helped him a lot in creating content that informs and guides users on using and troubleshooting the latest technology. He is an avid researcher who is always hungry for the latest news and updates on the most cutting-edge technology.