Reading time:
13
Minutes
Windows is just what we need to get a specific job done. Luckily, there are ways to install Windows on Mac without using any form of sorcery. Before anything else, know that not all Macs can run Windows operating systems and Mac supports not all Windows versions. To find out whether your Mac can run Windows, you can check for more details here. Here are some easy ways to install Windows on a Mac minus the fuss and danger.
1. Boot Camp
Boot Camp is pre-installed on the operating system of Macs. If you open Applications -> Utilities Folder, you should see the Boot Camp Assistant there. This app creates another partition on your hard disk for the installation of Windows. If the installation of Windows in Boot Camp is successful, whenever you switch on your Mac, you will be asked to select an operating system you like to run. That means if you want to change from a Mac OS to Windows, you have to restart your computer.
The Pros of Using Boot Camp
Boot Camp is already pre-installed into your Mac OS, eliminating the burden of downloading and installing another app on your computer.
Boot Camp is easy to use. A Boot Camp Assistant will guide you throughout the installation process.
The use of Boot Camp does not require much memory usage and processing power.
It is free to use and can be updated quickly.
The Cons of Using Boot Camp
To switch from one system to another, you have to reboot your computer.
It is not easy to transfer files and data between operating systems.
How to Use Boot Camp
How do you install Windows with Boot Camp? Though there is already a Boot Camp Assistant that will guide you throughout the installation process, having this guide will ensure you are on the right track.
a. Check the system requirements.
Depending on the Windows version you are installing, the system requirements will vary. Some Windows versions require a specific processor, while others need more hard disk space. Thus, before you proceed with installing Windows for Mac, check the documentation that came with your Windows copy. In addition, research if your Mac supports the windows version you like to install. For example, if you'd want to have Windows 10/11 for Mac, only the Mac models released in 2012 and above can run it.
b. Free up your hard disk drive.
Outbyte macAries can scan your system for cache files and unnecessary log files that have built up over time. Ensure the tool is suitable for your cleanup requirements before using it.
Outbyte macAries has everything you need to complete several hours of cleaning your hard disk in less than 10 minutes. First, it scans your system to search the cache files generated by apps and browsers, as well as the unnecessary log files and other types of junk that have built up over time.
c. Consider backing up your Mac.
You have the option whether to back up your Mac or not. But, we strongly suggest you perform a backup in case something unexpected happens. There are several methods to back up a Mac. Choose one that is more convenient and easier for you. One software you can use to back up your Mac is Time Machine. It's already pre-installed on your computer, so you need not download it. With Time Machine, you can back up all data stored on your Mac and recover individual files and the entire system. If you want, you can also back up your files in iCloud. This online storage service gives you 5 GB of free storage space. However, if that is not enough, you can always upgrade at a minimal cost.
d. Secure a Windows disk image.
It is where the real installation happens. First off, you need to secure and download a Windows disk image or an ISO file from Microsoft's official website.
e. Launch the Boot Camp Assistant.
As mentioned, the Boot Camp Assistant will guide you throughout the installation process. All you have to do is follow the instructions that will be displayed on your screen. To open the Boot Camp Assistant, go to Applications > Utilities > Boot Camp Assistant. Press Continue and your Boot Camp Assistant will locate the ISO file you downloaded.
f. Create a new partition for Windows.
When Boot Camp Assistant is done with its part, your Mac will automatically restart to switch to the Windows installer. You will then be asked where to install Windows. Select the BOOTCAMP partition. Proceed by clicking Format. Take note that this step is only necessary if you are using an optical drive or a flash drive to install Windows on a Mac. In most cases, the correct partition will be selected and formatted automatically.
g. Start the installation process.
To proceed with installing Windows on Mac, you need to follow the instructions flashed on your screen. Here's a friendly reminder: the process may be long, but it's easier than you think.
Select the ISO file and press the Install button.
Enter your password and click OK. A Windows Setup screen will then appear.
Choose your language and click Install Now.
Enter the product key. If you don't have it, select I don't have a product key.
Choose Windows Home or Windows 10/11 Pro. Click Next.
Select Drive 0 Partition X: BOOTCAMP, then click Next. The installation of Windows shall begin.
Once the Setup screen appears, select either Customize Your Installation or Express Settings. It is recommended to choose the Customize Your Installation option and disable most of the settings.
After that, you will be prompted to create a new account. Enter a username and a password. Click Next.
Decide whether you want to use Cortana, the personal assistant of Windows, or not. If you wish not to use Cortana, disable it by clicking Not Now.
Wait for Windows to boot completely.
A Welcome to Boot Camp Installer box will pop up. Just click Next and then accept the terms and conditions of the license agreement.
Continue by clicking Install.
When the installation is completed, click Finish. Your machine will then reboot.
h. Restart Mac.
Your Mac will usually boot to Mac OS by default. For you to access Windows, you need to switch off your Mac and turn it on again while holding the Option or ALT key, after which you will be asked to select the drive you would like to boot.
How to Remove Windows From Boot Camp
In case you no longer need Windows on your Mac, you can remove it permanently from your machine by following the steps below:
Boot your Mac and launch Boot Camp Assistant.
Press Continue.
Select Remove Windows 10/11 or later version.
Click the Restore button if you see the Restore Disk to a Single Volume option.
Before you remove Windows from your Mac, take note that all the data, files, and software on the Windows partition will be deleted. So again, make it a habit of creating backup copies of all your files.
2. Virtual Machines
If the use of Boot Camp Assistant does not work for you, try using a virtual machine. It is one of the most popular ways to install and run Windows and other operating systems on a Mac desktop. With a virtual machine, Windows will think it is running on an actual computer, where in fact, it is only running on a specific software installed on your Mac. Then again, to run a Windows operating system on a virtual machine, you will still need a Windows license.
The Pros of Using a Virtual Machine
If you are hesitant about using a virtual machine to run Windows on a Mac, these advantages might change your mind:
By using a virtual machine, you can run several operating systems at the same time, which means you can also run any Windows app on a Mac desktop alongside native Mac apps, such as Safari and Apple Mail.
You no longer need to switch back and forth between Windows and macOS because you can use them at the same time.
There are plenty of virtual machines for Mac available for download. Therefore, you have plenty of options.
The Cons of Using a Virtual Machine
Here are some disadvantages of using a virtual machine:
You will need more memory and processing power to ensure the virtual machine performs decently and efficiently.
A virtual machine won't be as fast as a real computer that has a memory and a built-in processor.
The Best Virtual Machines for Running Windows on a Mac
Below are some of the most popular and highly recommended virtual machines you can use to run Windows on a Mac:
a. Parallels Desktop 13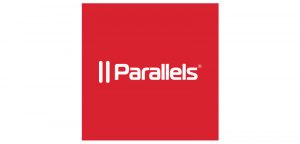 Because of its regular updates and amazing features, Parallels Desktop 13 has been hailed as one of the best VMs for Mac. With this VM software, you can create a virtual machine that can run a Windows OS within a Mac. You can even use the entire screen solely for Windows.
Just recently, the developers of Parallels Desktop 13 released an update allowing users to minimize Windows into a tiny thumbnail preview. That way, you can still keep an eye on the VM while doing other things on your native Mac apps. To create a new virtual machine for Windows, you need to get a copy of Windows. If you don't have it yet, this software can help you out by letting you purchase Windows within the Virtual Machine itself or download other free versions. Here's how you install and run Windows with Parallels Desktop 13:
Download and install the latest version of Parallels Desktop 13 here. If you already have it, proceed with the next steps.
Launch Parallels Desktop on your Mac.
Download Windows 10/11 via the software. Click on the Parallels icon located in the menu bar. Select New -> Get Windows 10/11 from Microsoft -> Download Windows 10/11.
Create a new virtual machine for Windows. Go to File -> New. Select Install Windows or another OS from DVD or image file. Proceed by clicking Continue.
Choose an installation media. You can install Windows using an ISO file, a bootable drive, or a DVD. Don't worry because Parallels Installation Wizard can detect the installation media you will be using to install Windows.
Enter the Windows product key and click Continue.
Select how you wish to use Windows. You can choose to use it for productivity or games only.
Name your virtual machine. Although a default name and location will be provided, you can always change it by selecting Customize Settings Before Installation.
Click Continue to start the installation. Once the installation is completed, click the Power button in the list of Parallels Virtual Machines.
If it is your first time running Windows on Parallels Desktop 13, Parallels Tools will be automatically installed to enable seamless operation between macOS and Windows. During the installation, do not cancel or stop. After the installation, you will be asked to restart Windows.
You can now use Windows on Parallels Desktop 13.

VMWare Fusion 10 is another favorite virtual machine. With regular updates and cool features, this software has become an impressive choice for Mac users who wanted to run Windows applications on their Macs. Like Parallels Desktop 13, this virtual machine allows you to install other operating systems, including Windows, as well as run other Windows apps and programs alongside native Mac apps at the same time.
Even though its features and functionalities are designed for business customers, the developers of this software made sure that it can support OpenGL and DX10 for Windows gamers, as well as Metal graphics technology for Apple. Below are the steps to install and run Windows on VMWare Fusion 10:
Assuming you already have a Windows ISO file on your Mac and the VMWare Fusion 10 has already been installed, open the VMWare Fusion 10 software.
You will be prompted to enter your Mac login credentials. Click OK.
Drag the Windows 10/11 ISO file to the Installation window and click Continue.
Check the box for Use Easy Install. If you already know how to do the manual installation, you can uncheck the box.
Create a new Windows account name and password.
Enter the product key.
Choose a level of integration. If you wish to share your Mac files with Windows, you can select More Seamless. If you prefer to keep your data separated, on both operating systems, choose More Isolated.
Click Continue -> Finish.
Click Save to create and save this new virtual machine.
Once Windows is successfully installed in the VM, it will automatically pop up in a new window. It will appear like a new web browser or a new program, but it's just a virtual simulation of another operating system.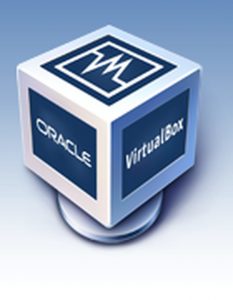 Oracle VirtualBox is a free-to-use virtual machine. As long as the Windows ISO file has been downloaded on your Mac, you can efficiently proceed with the installation process. However, to use this VMWare, you will need to free up 175 MB of space on your Mac on top of the 32 GB hard disk space requirements of windows. Once the installation is completed, you can easily access this software from the Applications folder. Follow the instructions below to run Windows on a Mac with Oracle VirtualBox:
Open Oracle VirtualBox and click New to create a new virtual machine.
Give the virtual machine a name you can easily remember. For example, if it's for a Windows 10/11 operating system, you can name it Windows 10/11. After that, click Continue.
Choose to create a new virtual hard drive and click Continue again.
Go back to the main screen and click Start to boot the new Windows OS.
Because you haven't installed any operating system yet, you will be asked to select a virtual optical disk. Click on the Folder icon and navigate to the location of the Windows 10/11 ISO file you downloaded, then click Start.
After a few seconds, the installation shall start. Choose your desired language and click Next.
Follow the installation steps. In the process, you will be asked to create a new user account and perform some basic Windows configuration.
Once the installation is completed, you can now run Windows 10/11 on a virtual machine.
If you want to close the virtual Windows 10/11, simply shut down Oracle VirtualBox. If you're going to rerun it, launch the VirtualBox and choose Windows 10/11 as your virtual machine. After that, click the Start button to boot the operating system.
3. Remote Desktop

If you already have an existing Windows system, you can choose not to install a virtual machine or use Boot Camp. You have the option to use remote desktop software to access the Windows Machine from a Mac desktop. Most organizations with business software and programs that run on Windows host Windows servers and make most of their apps available to Linux, Chromebooks, Macs, and other devices. That means if you work at home and use a Windows PC, you can configure your machine and enable it for remote access. Keep in mind that this setup is not ideal for visually intensive apps like PC games. To access your Windows resources and apps from a Mac, follow the steps below.
Download the Remote Desktop client for Mac here.
Set up your Microsoft PC to allow remote connections. If you disregard this step, you cannot establish a connection. On your Windows client, go to Settings > System > Remote Desktop. Toggle the slider to allow Remote Desktop access.
If possible, keep the Microsoft client awake and discoverable to enable connections.
On your Mac client, create a remote desktop connection by opening the Connection Center and then clicking + > Desktop.
Enter the name of the Windows computer, which can be found in the System settings of the Windows client, as well as the user account you want to use to access the remote PC.
Click Save.
Conclusion
It is true that Macs have a wide selection of software for different purposes, but we have to admit that some programs work best on Windows alone. Thankfully, the methods above allow us to run Windows apps or the Windows operating system itself without having to get a new computer devoted only to Windows.
Give us some love and rate our post!