FileMaker is one of the most go-to apps for web admins who want to add a database to their website or intranet — with literally one click! It allows web admins to create customizable databases without any programming skills or third-party apps needed.
However, some users have reported Filemaker crashing since the Mojave update. This is what lonestarbuc posted in the FileMaker community:
"I've just updated to Mac OS Mojave. Since the update, Filemaker Pro 14 will not open any files. I've updated to 14.0.6 from the FMP web site. Still crashes. The program itself will open, but when I try to open files, they crash."
And this is a post by another user named Markus Schneider:
"Older versions than 15 do have problems with mojave. V14 seems to crash, V11-13 did crash under macOS 10.13, will probally crash under mojave as well."
Other users also reported having the same issue. And this is not a new problem. During macOS Mojave's beta testing phase, users already detected some compatibility issues between Mojave beta and FileMaker.
In a FileMaker community thread, user sccardais mentioned that he was beta testing Mojave 10.14 (18A314k) with FileMaker Pro 17 and noticed two significant issues. The first issue involved importing from a spreadsheet causing the app to crash, and the second problem happened when he was creating new buttons in layout mode.
He also noticed that the FMP Script editor stopped working every time it was launched. He said that he always gets 'a long spinning beachball' whenever he interacts with the script editor (like clicking or typing a character).
Some users have also complained that FileMaker is always so late to the game compared to other developers, considering that FileMaker is a subsidiary of Apple. While other developers are already Mojave-ready, FMP is still stuck with the old versions even if the beta has been released for months.
Nothing New
FileMaker Pro not working in the recent Mac update is not a new issue. This problem has been experienced by FileMaker Pro users in previous macOS updates. It is also unfortunate that macOS is not designed to be compatible with old versions of applications. It is the developer's responsibility to produce updates to make sure that their app works well with the new operating system.
When High Sierra was first rolled out, FileMaker Pro users also reported compatibility issues with the new macOS. According to reports, FileMaker Pro 11 ,12 and 13 did not work with High Sierra. FileMaker Pro 11 and 12 were totally unusable because the app crashed whenever the user did something with the app and the databases were unreadable. FileMaker Pro 13, on the other hand, was unstable and unreliable. The users were forced to upgrade to FileMaker Pro 14, which was the version compatible with FileMaker Pro that time. Does FileMaker 14 work with Mojave? No, you need to upgrade again to the latest FileMaker Pro version, which we will discuss below.
FileMaker's Response
FileMaker crashing since the Mojave update has affected hundreds of users, prompting the company to release a statement regarding the issue. According to the statement:
"FileMaker Pro 17 Advanced, FileMaker Pro 16 and FileMaker Pro 16 Advanced are compatible on macOS Mojave 10.14 with known issues. An update is planned for FileMaker Pro 17 Advanced in the November 2018 timeframe to address these issues.
FileMaker Server 17 and FileMaker Server 16 are supported on macOS Mojave 10.14 with known issues. An update is planned for FileMaker Server 17 in November 2018."
All the older versions of FileMaker will not work with macOS Mojave 10.14 because they had been developed before the new macOS was released.
In its statement, FileMaker also listed down the known issues and proposed some workarounds.
One of the issues reported is when the Send Mail function launches the Mail app instead. You need to adjust the settings in System Preferences > Privacy > Automation to be able to use Send Mail via the E-Mail client.
If the operator buttons are missing, you can edit the FileMaker settings by going to FileMaker Pro Advanced menu > Preferences > General, then click Reset.
Other issues listed down by FileMaker include slow response when navigating Script Workspace and graphical issues during the button bar setup dialog, customizing the status toolbar and editing a custom value list. The issues noted in FileMaker Server include the crashing web publishing engine and non-responsive web server with PHP enabled. FileMaker was not able to provide solutions to these issues, so users have to wait for the promised November update to get everything sorted out.
Solutions
If you're relying on FileMaker Pro and can't wait for the company to release the November update, you can check out these fixes recommended by some of the users.
But before you do anything else, make sure to back up your files in case something happens. You also need to make sure that your Mac is performing at its best to avoid further problems. You can use an app such as Mac repair app to delete your junk files, maximize your RAM and optimize your Mac's performance.
Here are some of the solutions if FileMaker won't open on Mojave.
Do a clean install of macOS Mojave.
Turn off all third-party utilities installed.
Detach any other devices attached to your computer.
Restore from a previous backup. You can use Time Machine or other backup options.
You can also try resetting your PRAM by following these steps:
Shut down your Mac.
Press the Power button.
Before the gray screen appears, hold Command + Option + P + R.
Hold the keys until your Mac restarts and you hear the startup sound twice.
Release the keys.
Take note that some of these solutions might work for others and not for some. If nothing really works for you, you can either wait for the official November update or upgrade your FileMaker Pro to the latest version to get rid of all these issues once and for all.
Image Source: www.pinterest.com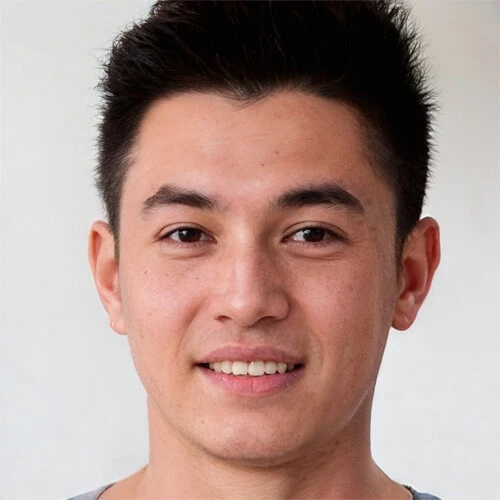 Vic is a search engine optimization expert, helping to optimize websites to make them more user-friendly. He's been in the industry for more than 10 years, and his work speaks a lot about his experience and expertise in the IT and digital marketing fields. 
Vic is the one in charge of keeping our website running smoothly and efficiently, to make sure that our readers have a wonderful experience while visiting the website. He's good at troubleshooting errors and fixing Windows issues that come up either when playing games or working on the computer. 
Vic is a certified gadget freak who feels the need to surround himself with cutting-edge technology. And this passion has helped him a lot in creating content that informs and guides users on using and troubleshooting the latest technology. He is an avid researcher who is always hungry for the latest news and updates on the most cutting-edge technology.