The Finder may not be the most exciting and entertaining thing about Macs, but it serves as the foundation of navigating your macOS. It's your local search engine, file browser, and file manager. Despite being one of the handiest tools on macOS, only a few know how to maximize it. That said, we listed some top Mac Finder tips and tricks to help you get around Finder.
1. Adjust Column Widths
When we are working with files, we often use the column view. To make the most out of it, we've got two tips for you.
First, if you open the Finder window and notice that the column width is too small that you can barely see the file names, double-click at the bottom of the column divider. The width should automatically adjust to the width of the file with the longest filename.

The second Mac Finder trick we have for you is for manually adjusting the column width. Hold down the Option key on your keyboard and drag the divider. All the columns will then be tailored to fit the window.
2. Change the Folder Icons
The typical folder icons are boring and sometimes, confusing. With all them in a row, it can be challenging to find what you are looking for at one glance. Fortunately, this Mac Finder trick can help you change the way a folder's icon looks. Follow the steps below:

Choose a folder whose icon you wish to change.
Press the CMD + I keys to open the info panel of the folder.
Go to Preview and select the image you want to use. To select the image, press CMD + A, and then copy it by pressing CMD + C.
Navigate back to the info panel.
Click the icon at the top left corner and paste the customized icon image you chose, using the command, CMD + V.
3. Organize All Your Tags
Tags are a new feature for macOS, but it's not that clear how you can use them. Although it's easy to tag an item you saved, managing them all in one place seems to be impossible. Fret not; this Finder tip can help. See instructions below: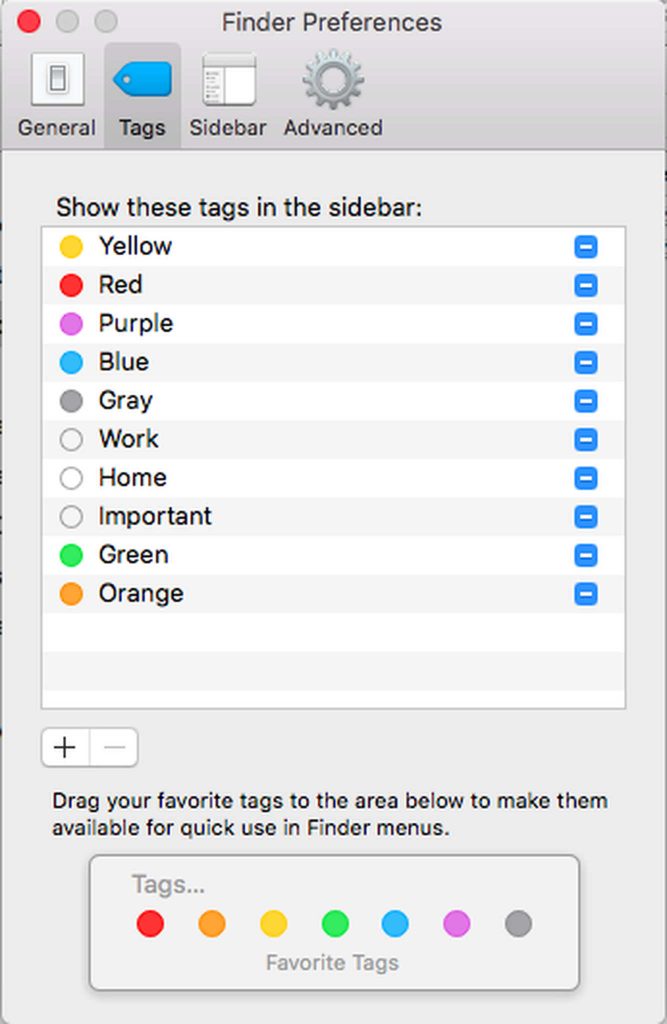 Go to Finder > Preferences.
Select Tags.
From here, you can start editing tags, adding them to your favorites, and even organizing them in the Sidebar. You can also delete some tags if you want to. Just right-click on a specific tag and click Delete.
4. Arrange Files the Way You Like Them
With Finder, you have a multitude of ways to sort your files, but your options are often hidden away. By default, you see columns for Name, Size, Date Modified, and Kind, but did you know you can instantly sort your files by clicking any of the columns?
Besides, you can also add more columns to have more options for sorting files. Go to Finder > View > Show View Options. At this point, you can easily add more sorting options.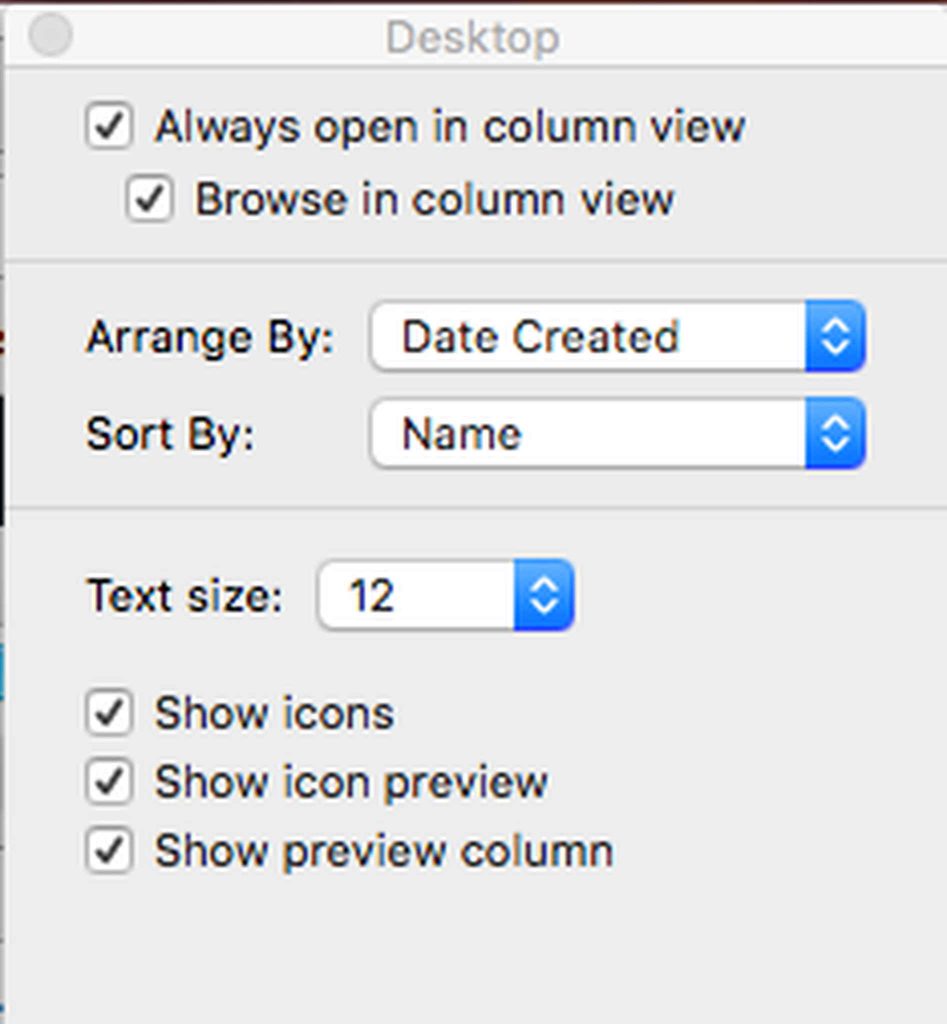 Meanwhile, you can also disregard all these sorting steps and arrange your files in a completely different view. Go to View > Arrange By and then choose the method you want. Here, you can sort and arrange your files based on criteria you will set.
5. Customize Finder Toolbar
Finder's toolbar grants you access to some features, from tags settings to different sorting options. Then again, we don't need everything in there. Good thing we can customize the toolbar, so it only shows the items we need.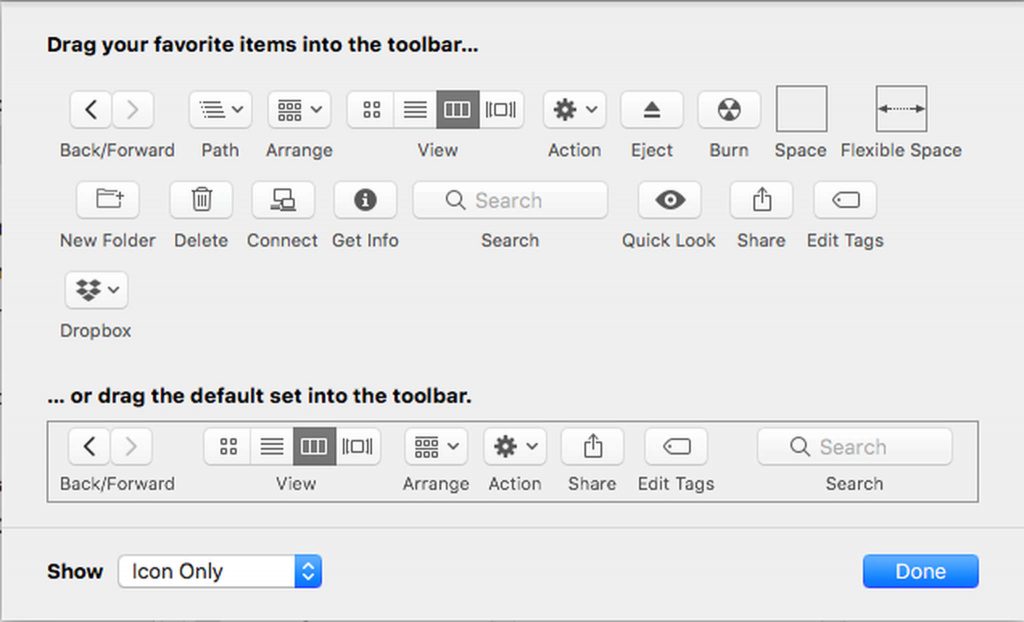 Go to View > Customize Toolbar, and then start moving around the buttons or customize what's in there. If you like, you can also drag items, such as apps, folders, and files to your toolbar so you can access them anytime you want. Once you've selected the file or folder you want, press CMD, then click and drag the item to your toolbar.
Added Tips
Hopefully, the Apple Finder tips above will help you get more from your Mac. If you want, you can also download Mac repair app and install it on your Mac. By cleaning out junk and boosting your Mac's performance. Outbyte macAries can help to find and sorting files in Finder a breeze!