A voice chat application is necessary if you enjoy online role-playing or first-person shooter games. It allows you to keep in constant contact with your team without having to enter lengthy instructions or updates. If you are a business professional and you wish to set up a means of communication for your team, you will also need a voice chat app. This is where TeamSpeak comes in.
TeamSpeak is one of the popular and leading platforms that offer the functionality and service that gamers and business owners need. It allows everyone to communicate via a cutting-edge VoIP technology for better call quality.
To use a chat app that runs on VoIP like TeamSpeak, you'll need to meet the following requirements:
128 MB of memory
5 MB hard disk space
Pentium 4 CPU
A reliable internet connection that can support VoIP bandwidth
A TeamSpeak server
A team or a group of individuals to install the client and communicate with
A TeamSpeak client like TeamSquawk
What Is TeamSquawk?
TeamSquawk is a functional and popular macOS X client for TeamSpeak 2. It comes with support for Channel Commander.
Unlike its competitor TeamSpeex, it only has basic features. Even so, Mac users love it because it provides a great user interface, has the ability to use the Channel Commander chat, and requires a low CPU overhead.
Here are other notable features of TeamSquawk:
A lightweight client for TeamSpeak 2
Allows voice chat in different rooms that use the Speex audio codec
Supports different bitrates
Allows talking as a Channel Commander
Supports Grand Central Dispatch network-driven communication
decoding routines
How to Set Up TeamSquawk
Here's how to set up TeamSquawk on a macOS X:
1. Download and install TeamSquawk.
Download the official TeamSquawk package here. After downloading, double-click the .tgz file package to decompress. Wait for the process to complete. The TeamSquawk application should appear in the same directory you used for decompressing. Move the file to the Applications directory before opening it.
2. Configure TeamSquawk.
Take note that if you haven't registered yet with the Uni TeamSpeak server, you have to register via the TeamSpeex client to proceed with this step.
Now, open the TeamSquawk application. In the event that you are prompted to confirm, click Open. Next, you will be asked to confirm whether or not to check updates automatically. Make sure you uncheck the Include anonymous system profile option and click the Don't Check button. If TeamSquawk crashes, an error message will show. Just click Discard.
After that, navigate to General Setting s. Check the Use condensed player view option. Click the OK button. On the main screen, navigate to Edit Server List. Go to Servers and click the + button to add a new account configuration.
Complete the fields. Make sure to include E-UNI before your nickname, e.g. , E-UNI My Nickname. Your new server should be named E-UNI My Nickname @teamspeak.eveuniversity.org.
Navigate to HotKeys. Click the + button to add three types of hotkeys: Push to Talk, Talk on Global Commander Channel, and Talk on Commander Channel. Set up a hotkey for each type.
Here is an example of how your Hotkeys will look like:
[ – Push to Talk
] – Talk on Global Commander Channel
/ – Talk on Commander Channel
Congratulations! You have successfully configured TeamSquawk on your Mac.
How to Use TeamSquawk
Let's proceed with how to use TeamSquawk. Simply open the TeamSquawk application. Click on the drop-down menu on the home screen of the app and select the account you have just configured. That's it!
When you're already using the application, there are three primary indicators you should take note of. They are as follows:
Blue Indicator – It tells you that you are talking in a Command Channel.
Orange Indicator – It tells you that you are talking in a Fleet Channel.
Red Indicator – It tells you that you are talking in a Channel or Global Command.
Popular Issues with TeamSquawk
Like other applications, Mac users have experienced problems with TeamSquawk. We listed some of the most popular issues with the app below:
1. Mac Mini CoreFoundation Exception in libobjc.A.dylib
Some Mac Mini users reported that TeamSquawk throws an exception on their new 2018 Mac Mini. The error interestingly appears to happen in the libobjc.A.dylib module.
2. App Terminated Due to Uncaught Exception TSAUGraphPlayerError
Other Mac users tried using a standard wired headset with TeamSquawk. However, the application systematically crashes at launch. As a result, the operation could not be completed.
How to Fix TeamSquawk Errors
At the moment, there is no known fix for the mentioned TeamSquawk errors because the application is new and unstable. However, you can at least prepare your Mac to do the heavy lifting.
We suggest that you download and install Outbyte Mac Repair on your Mac. While it does not have a direct impact on your TeamSpeak and TeamSquawk experience, it can make your Mac perform better and faster as it closes memory-greedy apps and junk files that take up your storage space.
In case you have any idea on how to fix TeamSquawk errors, feel free to share them with us in the comments section below.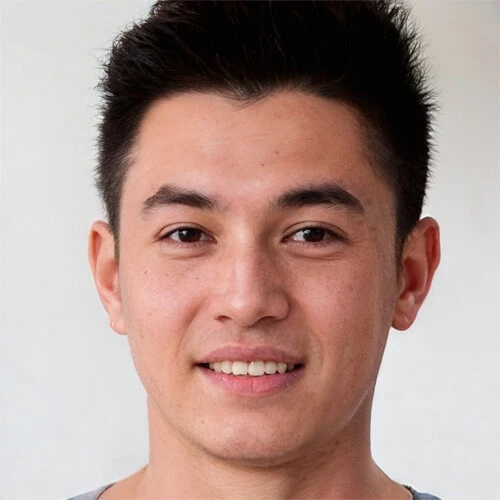 Vic is a search engine optimization expert, helping to optimize websites to make them more user-friendly. He's been in the industry for more than 10 years, and his work speaks a lot about his experience and expertise in the IT and digital marketing fields. 
Vic is the one in charge of keeping our website running smoothly and efficiently, to make sure that our readers have a wonderful experience while visiting the website. He's good at troubleshooting errors and fixing Windows issues that come up either when playing games or working on the computer. 
Vic is a certified gadget freak who feels the need to surround himself with cutting-edge technology. And this passion has helped him a lot in creating content that informs and guides users on using and troubleshooting the latest technology. He is an avid researcher who is always hungry for the latest news and updates on the most cutting-edge technology.