The traditional, and arguably the easiest, way to write notes and emails is through your computer keyboard and mouse. However, if you are unable to use the keyboard or mouse for whatever reason, you can use another feature called Apple dictation. Dictation can come in rather handy in certain situations. For instance, if you're busy doing something and you want to write an urgent note or email, then using the dictation feature instead of typing the note on your keyboard and clicking the mouse to send an email will allow you to multitask effectively.
How to Setup Dictation on Mac
The dictation feature is standard on Mac devices, but you will need to turn it on and set it up before you can start using it. To turn on the dictation feature, use these steps:
Navigate to System Preferences by clicking on the small Apple icon at the top left corner of your screen.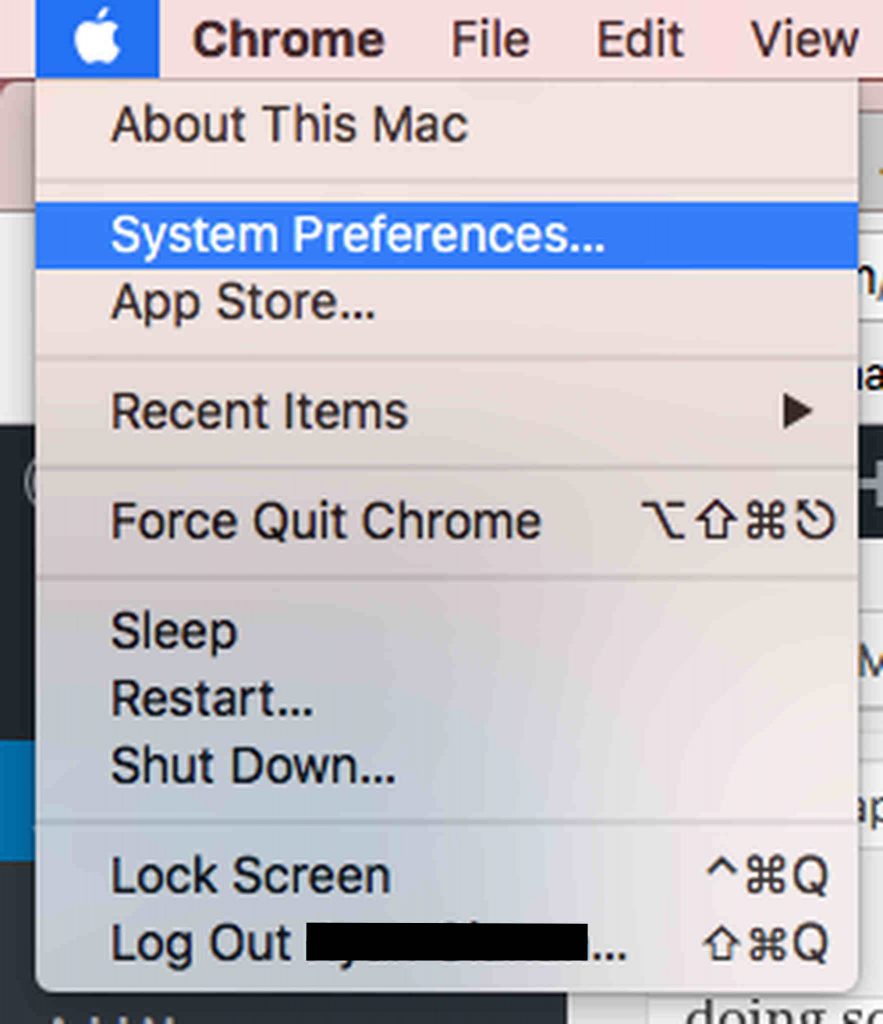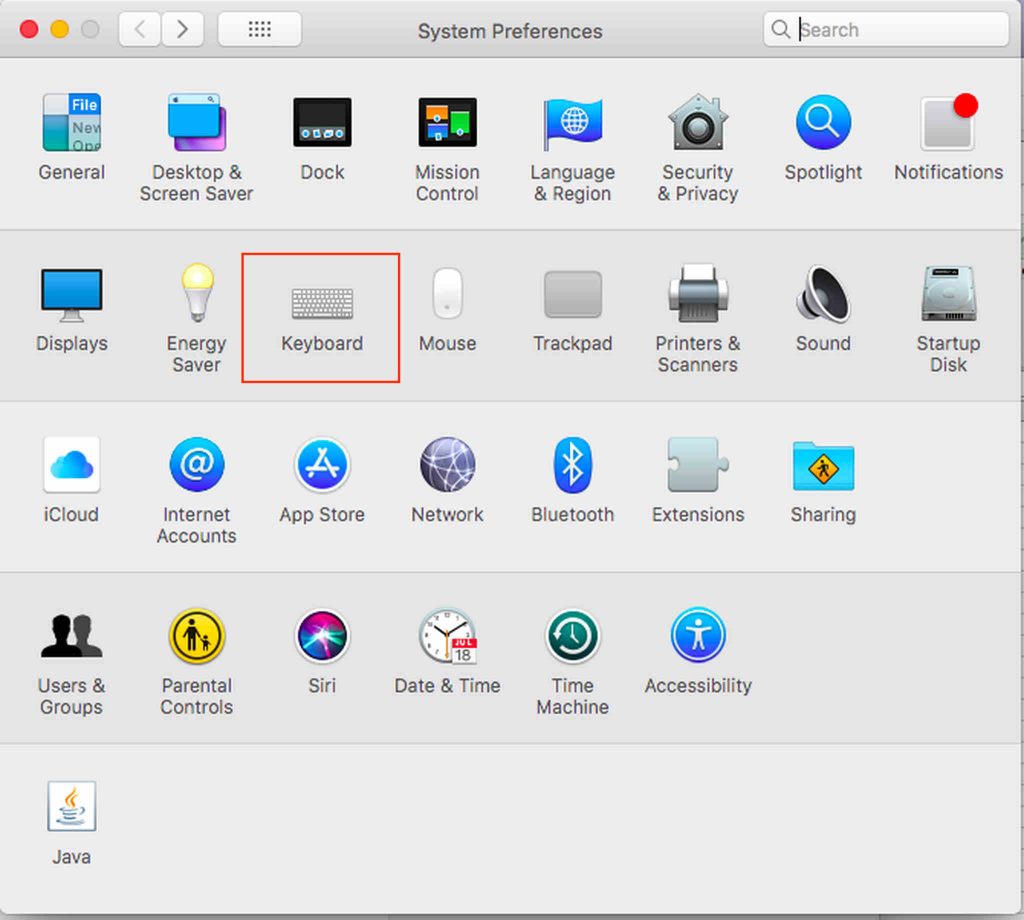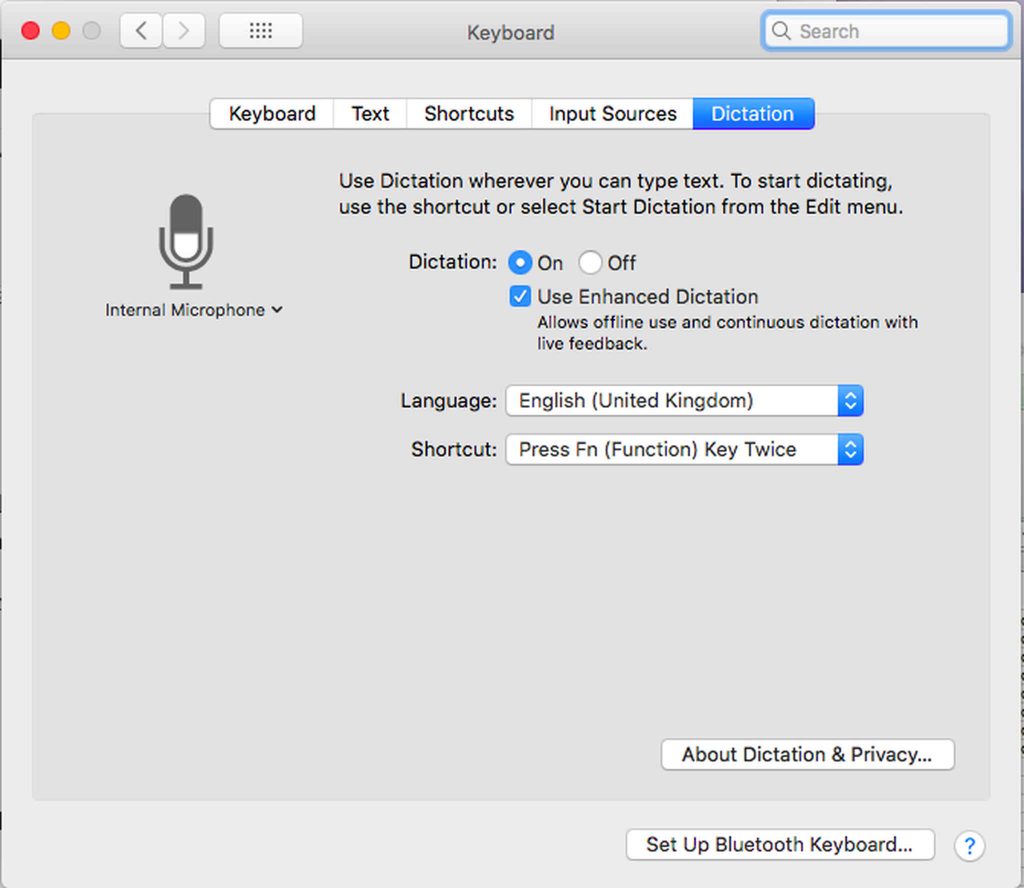 Under the Dictation tab, you'll be given several options. Make sure to select the On radio button.
Check the Use Enhanced Dictation box. Enhanced dictation allows you to use the feature even when your Mac is offline.
Select your preferred Language and Shortcut to turn on the feature whenever you need it. The shortcuts are a sequence of keys that you'll need to type on your keyboard to turn on dictation when you need it. For example, typing the Fn button twice can be used to enable dictation.
After these, you would've pretty much set up the Mac dictation feature. There are other settings you can tweak, but the basic settings are enough to get you started.
How to Use the Dictation Feature on Mac
Apple's dictation feature on Mac is straightforward, but you'll need to get the hang of it and it may take some time. This is because you'll need to memorize quite a few commands. In fact, there are over a hundred commands available but don't worry because you can start with a few basic commands and learn the rest over time as you need it. However, it's a good idea to take the time to review the available commands just to familiarize yourself with what's available. It's also important to take note of the commands that are specific to different applications. So, if you're using dictation to write and send an email, there will be a different set of commands compared when writing and saving a note. When writing an email, you can also add the name of the recipient/s, subject, message, and then send the email without typing on the keyboard or using your mouse to click on commands.
If you want to start to maximize the feature, begin with something simple such as writing and sending an email. To do so, open the email application and then press your preferred shortcut to open dictation. A small box with a microphone icon will appear. To show the list of available commands for that application, simply say show commands. A pop-up window will appear to display the list of commands, such as click, switch, quit, and next field among others. Apple's dictation feature will undoubtedly come in handy if you need to use your device entirely hands-free. But, remember that not all of Mac's features can be controlled by dictation. Take the time to familiarize yourself with the available commands, so that you can use dictation effectively.
To ensure that the dictation feature works well whenever you need it, you'll need to make sure that your Mac is in top condition at all times. Fortunately, optimizing your Mac isn't as difficult as it would seem. [sc name="outbyte-macrepair"] will help you maximize the RAM, storage, and other essential features on your device.