Are you using your Mac laptop for work? For sure, you have been creating and saving a lot of documents on it. However, as you go through the cyclical process of opening, saving, and updating your documents, you realize that you individually save them in different locations. Normally, we use the desktop as the primary save location because it is accessible and documents saved on it can easily be searched, but in cases where a lot of documents are saved on it, the desktop becomes filled and the problem of sorting everything becomes a major issue.
Luckily, the macOS has the Open and Save dialogs, the powerful combo features, which allow someone who uses a Mac to search and work on documents efficiently, regardless of where they are located. We'll teach you how to master these two dialogs.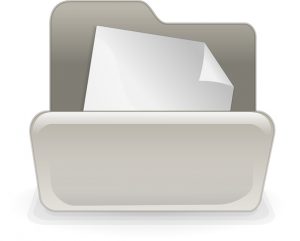 How to Use Mac Open Dialog
If you are trying to look for anything on your Mac's file system, then use the Open dialog. All you have to do is select a folder, open its sub-folder, and continue searching until you find the file that you are looking for.
You have three view options when using the Open dialog. These are:
List View
If you use the List view, all document details will be displayed – names, date modified, type, and size. That means if you know any detail about the document you are looking for, perhaps the date it was last modified, then you can easily locate it.
Column View
If you prefer to browse documents that have plenty of sub-folders, then you might want to use the Column view. This is very useful because it allows you to see a larger preview of a document, which shows up in the rightmost column of your window.
Icon View
With the Icon view, you can preview your documents. Click on a document and then press the space bar to see a preview using Quick Look. This would be easier compared to opening documents one-by-one only to find they are not what you need.
If you want to switch views, simply click on the view button of your preference located near the toolbar.
How to Use Mac Save Dialog
Like the Open dialog, the Save dialog is another way to access your Mac's file system, it is no wonder why they have the similar user interface. However, in some cases, the Save dialog pops up in a contracted form, especially when opened alongside other apps. If it happens, just click the small arrow up button located right next to the Save As field. It should then expand the interface of the dialog, making it exactly the same with the Open dialog.
As with the Open dialog, you can also switch views to access the file system of your Mac or select a location to save your document. In addition, you can create new folders in any location. Simply click New Folder and give it a name. Once you have successfully created a folder, you can now use it to save more files.
Depending on the app that you are using, there are cases when a menu pops up asking you to select a format for the file. For instance, if you are saving a text document, you can save it using the Rich Text Document or PDF format.
There are quick and easy ways to navigate around the Open and Save dialogs. Below are some keyboard shortcuts you can use:
Command + Up Arrow – This allows you to move up one level.
Command + Down Arrow – This allows you to move into the folder.
Right Arrow and Left Arrow – When using the Column view, these keys allow you to move up and down from column to column in the file system.
Forward Button and Back Button – These two buttons take you through and back folders you have viewed. They're literally like the Forward and Back buttons we use in a web browser.
Command + Right Arrow and Command + Left arrow – When using the List view, these commands allow you to open or close a folder without moving up or down a new level. To use, choose a folder and press the Command + Right Arrow key to expand and show the contents of the folder. To hide the contents, just press the Command + Left Arrow.
Command + F – By pressing this key, you are activating the search field, allowing you to search a particular file to open. To exit the search field, just press the Esc key.
How to Use the Finder Sidebar
You can also use the Finder sidebar to navigate quickly between folders. But first, you have to customize it by choosing a folder and selecting File > Add to Sidebar. Aside from your customized folders, you can see other useful sections in the sidebar like the iCloud. You can use it to save and open files from the cloud storage.
Key Takeaway
Familiarizing yourself with file dialogues can save time and improve productivity. If you use your Mac for work, maintaining its optimal condition is advisable. Third-party cleaning tools like Outbyte macAries might assist in removing unnecessary files, but make sure the tool is suited to your needs.
Give us some love and rate our post!