​​There are only two operating systems to choose from when purchasing a PC or laptop, with the exception of a more stripped-down Chromebook experience.
Windows is by far the market leader, but this is due in part to the wide variety of devices that run Microsoft's software.
Although there are only a few expensive devices, macOS' unique design and integration with other Apple devices have made it a popular feature among many.
What if you could get macOS to run on a device that appears to be exclusive to Windows? It's not an official feature, but there is a way to get around it. However, you must use a macOS device for it to work.
Apple does not want you to install macOS on a PC, but it is not impossible. Numerous tools are available to assist you in creating an installer that will allow you to install any version of macOS from Snow Leopard on a non-Apple PC. This produces what is known colloquially as a Hackintosh.
Before we begin, keep in mind that Apple's license for macOS expressly prohibits it from being installed on anything other than a Mac, so don't say we didn't warn you.
Why Install macOS on Windows?
Although the MacBook line from Apple has long been the benchmark for high-end design, several hardware restrictions may annoy some users.
You might prefer the hardware made by another manufacturer because it has face unlock, more ports, and doesn't have the controversial butterfly keyboard.
Additionally, MacBooks are expensive, with even entry-level versions costing over four figures. The cost of a desktop PC can be much lower. Our list of the top inexpensive laptops includes only Windows-based computers.
Microsoft's operating system isn't for everyone, despite its widespread use. The extensive customizability choices won't be appreciated by many people, and recent stability issues have been a problem.
The downside is that Apple doesn't support this installation procedure, and they have even actively discouraged it. You won't be able to get macOS tech support on your PC, and Apple may also disable services like Facetime and iMessage on your custom Hackintosh. If you're willing to risk it, then you stand to save some money and have a much greater level of control over your hardware choices than you would with an off-the-rack Mac.
What do I need to install macOS on Windows?
There are a few things you'll need before you begin. To begin, you'll need a compatible PC.
In general, a machine with a 64bit Intel processor is required. You'll also need a separate hard drive to install macOS on, one that has never previously housed Windows. If you want to run more than just the basic OS, your hard drive should have at least 50GB of free space.
You'll need a Mac to download the macOS installer from the App Store in order to create it. Any Mac that can run Mojave, the most recent version of macOS, will suffice.
Finally, you'll need a tool to create the installer as well as a USB stick to store it on. Make sure it's at least 8GB. A USB-C flash drive is required if you are using a recent MacBook, MacBook Pro, or MacBook Air (which you can get from Amazon or PC World, among other retailers).
Unibeast is a well-known installer creation tool. It's a free Mac app that creates an installer for macOS on a USB stick that can be installed on an Intel PC. To download it, you'll need to register on tonymacx86.com and once you do, you're ready to go.
How to Install macOS on Windows 10/11
Before you proceed with the steps on how to install macOS Monterey on Windows 10, try this method on a device other than your primary machine. Make sure that the Mac you are going to use is optimized using Outbyte macAries to prevent complications.
While we know the method works, there is no guarantee that it will work on all Windows PCs. It may also be difficult to go back to Windows if you change your mind.
After that disclaimer, here are the steps you'll need to take.
Step #1: Make sure you have a compatible PC.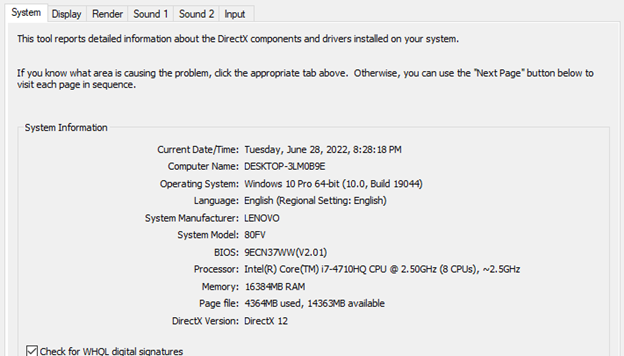 You will want a PC with a 64 bit Intel processor for the process to function. These are quite typical, but double-check to make sure your system is compatible.
The destination device should also have a second hard drive, preferably one with more than 500GB of extra space. Although it is possible to run macOS from an external hard drive, having it built-in would have a far better overall impact. This is particularly true if you're installing it on a laptop.
However, transferring the data will require a USB flash drive. It is advised to have a similar capacity as above.
Additionally, confirm that macOS Sierra (2017) or a later version is installed on the Mac you're using. Older versions won't be supported by the current system.
Step #2: Make a bootable macOS USB.

Making a bootable USB with macOS on it is the next step towards installing macOS on a PC and building your own Hackintosh. A functioning Mac with access to the Mac App Store, a USB flash drive, and some time are needed for this. Although it isn't tough, it does take a while, and it's crucial to complete each step precisely.
Consider making a backup of your Mac before continuing in case there are any issues with the installation media generation process.
Recent versions of macOS were previously easily accessible through the Mac App Store, but not anymore. Searching for "High Sierra," for example, yields no results.
When you begin downloading, System Preferences' Software Update will launch and display the download status. Wait for it to complete.
You can create a bootable macOS USB by following these steps if you have your Mac and a USB thumb drive ready:
Register at tonymacx86.com and download Unibeast. Install it as you would any other app once it has been downloaded.
Insert the USB drive into which you want to install macOS and run Disk Utility. If the USB drive currently has more than one partition, go to the Partition tab and use the minus sign to reduce it to a single partition that takes up the entire capacity of the drive. Give the Partition a name, select Mac OS Extended (Journaled), and then click 'Apply.'
Skip to step 4 if the Scheme is set to GUID Partition Map. If not, go to the Erase tab, make a change, and then press Erase.
Launch Unibeast and select the USB drive you just formatted as the installer's destination in the first window. Continue through the app's pages until you reach the one that asks you to select the operating system you want to install. Depending on which version you want to install, select Big Sur or Monterey.
On the following page, you'll be asked to choose between UEFI and Legacy boot modes. In most cases, UEFI is the better option. PCs with older motherboards that use BIOS rather than UEFI are the exceptions. If yours does, select Legacy.
After you've selected your boot mode, you'll be prompted to select your graphics card. You can skip this step if you have a PC with a recent Intel CPU. It is only required for PCs with graphics cards that are incompatible with macOS. If it does, select the option that best describes your graphics card.
Unibeast will begin installing on your USB stick once you click Continue. You must be patient because it can take up to an hour. Meanwhile, prepare your PC by unplugging all USB devices and removing any internal hard drives other than the one on which you want to install macOS.
When it's done, download Multibeast and place it on the USB installer. Multibeast allows you to customize the installation on your computer.
Remove the discrete graphics card if your PC has both integrated and discrete graphics cards. Finally, if your PC has a DVI port, connect your monitor to it. This works better than HDMI or VGA.
You'll also need to configure the BIOS or UEFI on the PC motherboard.
Step #3: Install macOS on the PC.
After successfully creating your macOS installation USB, remove it from your Mac and plug it into the PC that you want to convert into a Hackintosh. This is a lengthy process that involves formatting your PC's hard drive and installing macOS from scratch. If you do not want to format or erase your drive, you must first remove it and replace it before proceeding.
Restart your computer after inserting the USB stick on which Unibeast was installed. It should now boot into Unibeast and prompt you to select a drive to install from. Navigate to 'External' with your PC's arrow keys and press 'Enter.' The macOS installer should now begin.
There may be no options when it comes to selecting the drive on which you want to install macOS.
If this is the case, open the Utilities menu and, when Disk Utility opens, select the hard drive on which you want to install macOS and click the Erase tab. Select Mac OS Extended (Journaled) and make sure the Scheme is set to GUID Partition Map before clicking Erase. After the drive has been erased, exit Disk Utility, and the drive should be available for selection in the installer.
Choose the drive and proceed through the installer until macOS begins to install itself. It will be finished in about 30 minutes. When it's finished, restart your computer while the USB drive is still plugged in. The Unibeast boot menu will now display the macOS boot disk. If you choose it, your computer will boot into macOS.
Launch Multibeast after it has been installed and configure your settings.
Installing macOS on a PC is considered a hack, thus the name Hackintosh. As a result, no one officially supports it. In most cases, the above guide will suffice.
Step #4: Finish setting up your macOS installation.
At this point, your PC has macOS installed, and it will most likely work to some extent depending on the hardware you used. Some peripherals may not function properly, graphics may not be displayed correctly, or other issues may arise.
Even if your new Hackintosh appears to work, the final step in installing macOS on a PC is to run Tonymacx86's free MultiBeast tool. This app configures your macOS installation to work with your PC hardware seamlessly, so skipping this step is not recommended.
Launch the Multibeast application. Select UEFI Boot Mode from the Quick Start menu if your PC supports UEFI, or Legacy Boot Mode if it only supports BIOS.
Download the latest version of MultiBeast from the Tonymacx86 tools download section if you haven't already. This is a separate app from UniBeast, but it can be found in the same location.
Select the audio drivers required for your hardware by clicking Drivers.
Select any required drivers by clicking Misc.
Select your desired bootloader by clicking Bootloaders.
To save your Multibeast settings, click Build, verify your settings, and then Save. If you have issues with these settings, you can load and modify them later to fine-tune them.
Install should be selected.
Click the Agree button.
If prompted, enter your password and then click Install Helper.
Restart your Hackintosh computer. You're done if everything goes as planned. Otherwise, you'll need to restart MultiBeast and ensure you've selected all of the correct drivers and settings for your specific PC hardware.
Other Method: Running macOS in a virtual machine
The method described above is not the only way to run macOS on a Windows PC, but it is the simplest and most likely to succeed. Technically, you could install macOS on VirtualBox Windows 10/11 using software like VMWare Fusion or the free VirtualBox.
However, you'll need a specially created virtual image of the macOS version you want to install to do so. And you'd need to get it from a reliable source. And once you've done it, the process is no more complicated than the one described above. In fact, it's more complicated in some ways. Given the risks, it is not a solution we would recommend.
Ivan is a tech enthusiast who has always been fascinated by the latest gadgets and devices. Growing up, he was always the one who volunteered to test out the new software or phone update. He loved finding ways to make technology work better for him and his friends.
Ivan is a self-proclaimed techie and he loves nothing more than writing about the latest gadgets, apps, software, and games on Software Tested. He's always up-to-date on the latest trends and he's passionate about sharing his knowledge with others. If you're looking for insights and opinions on the latest tech products, Ivan is your go-to source.
Ivan has been writing about technology for years and he has a wealth of knowledge to share. He has a keen eye for spotting new products and services that are worth writing about. If you're looking for an in-depth, opinionated take on the latest tech products, ask Ivan is your go-to source. Whether you're a tech enthusiast or just trying to keep up with the latest trends, Ivan's articles are sure to give you something to think about.