By now, most of you have probably upgraded to macOS X Mojave. However, while the latest Mac operating system comes with lots of great features, it also has a handful of issues, ranging from slow applications to connection problems.
One issue that came with the recent update is the slow calendar app on Mojave. Some users reported that the calendar app had become very slow since the OS X Mojave upgrade, taking a second or two to respond once opened.
Unfortunately, because the problem is relatively new, there is no proven solution yet. But you can try the workarounds below as many have found success while trying them.
10 Possible Workarounds to Try When Calendar Is Slow on a Mac
If the Calendar app on your recently upgraded macOS is slow or High Sierra calendar is not synchronizing, you need not panic. It's just that sometimes, no matter how recent and how expensive your Mac model is, it will have problems like apps slowing down. Luckily, there are a few things you can do.
1. Declutter your desktop.
The desktop is a convenient place to store all the important files you are working on. But with Calendar, Sticky Notes, and other apps in your Dock, it can easily become a messy go-to place for everything.
With so much stuff on your desktop, it's no surprise why your Calendar app suffers a sudden slowdown. One possible solution to this is to simply sort through your desktop and files. You can use an app to declutter your files or do it manually.
2. Close any resource-hungry apps.
Some apps consume more processing power than others. And when your Mac is not the recent model, it has to work harder. As a result, it will process tasks with less memory and require more processing power, even with the simplest app like the Calendar.
To avoid running a Mac that feels as if it's going uphill with heavy baggage, you have to find and close those resource-consuming apps, especially those that run in the background.
So, how do you identify those apps? Simply follow these steps:
Open the Terminal app.
Type the command "sudo purge".
Your Mac will ask you to enter a password. Wait for a minute or two for the process to complete.
All inactive and unnecessary apps should be closed and cleared.
The startup menu is also a primary consumer of power. Because it runs in the background, it quietly slows down apps and programs you are currently using.
It would be a great idea to manage all the programs and apps in this menu and keep the list to a minimum to ensure it does not use up so much processing power. If possible, remove those you rarely use.
4. Disable visual effects.
Visual effects may look pretty, but they are likely to slow down your Mac OS X Mojave. To switch off these effects, go to System Preferences. Go over the list of options you see and untick the boxes next to animate opening applications and automatically hide and show the Dock.
Switching the minimize effect from Genie to Scale will also help. While it may not make such a huge difference, it sure does have an effect on speed.
5. Uninstall apps.
One of the easiest ways to speed up a Mac and its apps is to simply uninstall unnecessary apps. Though it's quite an effective method, nobody really wants to manually go through their list of apps. The solution to this is to install tools like Mac repair app and let it do the job for you. Mac cleaning tool will go over all installed apps and delete those that are not needed.
6. Reindex Spotlight.
In case you didn't know, Spotlight is Mac's built-in search feature. It's quite handy, especially when you are looking for files and documents you need at the moment. Sad to say, Spotlight can cause your Mac, particularly apps like Calendar, to slow down. The solution? Reindex Spotlight.
Here's how:
Go to System Preferences.
Select Spotlight -> Privacy.
A new window should pop up. Next, drag Macintosh HD into the window and click OK.
Select the drive in the open window.
Click on the minus sign to remove the drive from the privacy list.
7. Clear your cache files.
Everything you open within your Mac will create cache files, be it system tools, apps, user preferences, and browsers. Over time, these files will accumulate, causing your Mac and other apps to slow down.
The best way to handle these cache files is use tools like Outbyte Mac Repair. It will scan your entire system, delete unwanted files from all locations, and empty your trash bins to free up memory space and restore your Mac's efficiency.
8. Manage iCloud syncing.
By default, iCloud is set up on your Mac. When you add photos or delete files and photos, it will automatically sync to iCloud. When your Mac syncs files to iCloud, it will cause your system to slow down. This can be very inconvenient if you are doing something very important.
To keep iCloud from syncing, switch it off. Better yet, use other third-party storage apps, such as Dropbox, to keep your files updated.
9. Upgrade your Mac hardware.
As you know, there are many things that can slow down your Mac. But among all reasons, it's low memory space that really has a major impact on your device's performance. After all, you can't do so much with low memory space.
If you have already done everything to clear up memory space but the problem persists, it's time that you upgrade your hardware. If you are still using the standard hard-disk drive (HDD), consider upgrading to a solid-state drive (SSD). It's faster, more reliable, and quite effective at boosting your Mac's speed.
10. Restart your Mac.
Do you frequently use your Mac to the point that you just put it to sleep and then use it again in the next few hours? If that is the case, then it could be the reason why your Calendar app is slowing down.
Try to at least restart your Mac every now and then. If possible, shut it down every after use. Remember that it is still a computer and it needs a break. Shutting it down or restarting it frequently can reduce the strain on apps, software, hard drives, and processors.
Conclusion
While the developers of Mojave are still working to fix the slow Calendar app issue, trying the solutions above will somehow make a difference in your Mac's performance.
Are there other problems you've run into on the new macOS X Mojave? Let us know by commenting them below.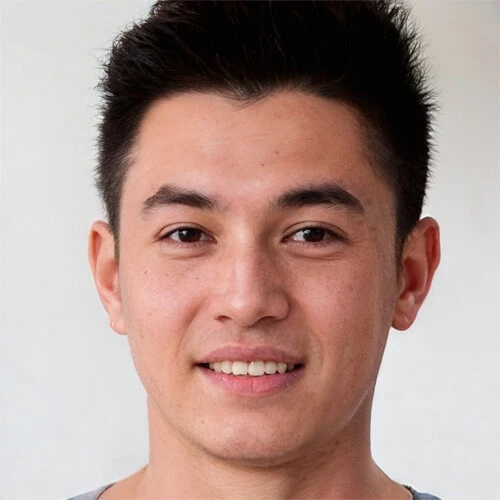 Vic is a search engine optimization expert, helping to optimize websites to make them more user-friendly. He's been in the industry for more than 10 years, and his work speaks a lot about his experience and expertise in the IT and digital marketing fields. 
Vic is the one in charge of keeping our website running smoothly and efficiently, to make sure that our readers have a wonderful experience while visiting the website. He's good at troubleshooting errors and fixing Windows issues that come up either when playing games or working on the computer. 
Vic is a certified gadget freak who feels the need to surround himself with cutting-edge technology. And this passion has helped him a lot in creating content that informs and guides users on using and troubleshooting the latest technology. He is an avid researcher who is always hungry for the latest news and updates on the most cutting-edge technology.