Reading time:
2
Minutes
Almost all of us have jobs that require us to do the same things on our computer over and over again, day in and day out. Wouldn't it be great if we could tell our computers to just perform these repetitive tasks automatically? After all, aren't computers meant to make life easier?
Well, if you're using a Mac, the odds are in your favor. With the Mac Automator, you can have your device perform simple commands so you can sit back and relax in between tasks.
What is the Mac Automator App?
The Automator is an OS X tool that allows users to create custom workflows for performing simple to complex tasks. These include renaming multiple files in a folder, combining PDF files, as well as, converting movie files from one file type or format to another.
Workflows are like recipes. To create one, you need to put the necessary ingredients together so they can perform a series of actions. In this regard, you need to supply the Automator with the list of inputs (the ingredients), where to access them, and the steps to take in every phase of the process.
Creating Your First Automator Workflow
Since you're probably still new to the tool, you need to familiarize yourself with the primary Mac Automator features and the workflow, so you don't have to do repetitive tasks on your own, ever again.
First, launch Automator. You can find it in the Applications folder.
Go to File > New.
Click Workflow and then select Choose.
You will see the Library, which allows you to expand and retract the central parts of the Automator UI. There's also Media, which gives you access to media files that you may want or need for your workflow. At the right side are the Record, Step, Stop, and Run buttons. Record lets you record a series of actions. Step and Stop will skip and stop the recording, respectively. Run will show you how your workflow works when in action.
The section in the middle shows Actions and You can go back and forth between them to choose the elements of your workflow. Just click, drag, and drop to add and re-organize, if needed.
Once you're done creating your workflow, save it like you would a document. Go to File > Save and name it as you please. You will also be asked for the target location of your workflow. Finally, click Save.
Using a Workflow
If you saved your workflow as an Automator file, just open it and click on Run to use it. But if you saved the workflow as an application, you'd only need to double-click on it, just like you would when launching any other Mac app. You can even move it to the Dock or the Finder's sidebar or toolbar for easier access.
Now that you have an idea how to use your Mac's Automator, go ahead and try creating your first workflow but before you do, make sure your Mac is up for the challenge. Use a Mac tool cleaner like Mac repair app to ensure optimal performance.
Give us some love and rate our post!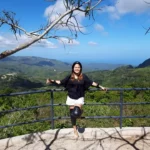 Stephanie is a wordsmith with a passion for technology. Although not a tech expert herself, Stephanie has a unique talent for transforming complex tech concepts into relatable and engaging stories. She brings her writing expertise to the tech world, sharing her insights and perspectives on the latest trends and innovations. With a love for storytelling and a knack for simplifying technical jargon, Stephanie's writing style makes tech accessible and relatable for readers of all backgrounds. When she's not writing, you can find her exploring her local coffee shops or getting lost in a good book.