Troubleshooting email problems on your Mac or iPhone may seem like a daunting and difficult process. But the truth is, Apple already has built-in troubleshooting tools that may help fix most common Mac email problems in no time. Then again, even if these tools can take care of the most iPhone, Mac, or MacBook Pro email problems you may encounter, take note that there are other issues that they won't be able to fix and diagnose.
Don't worry, though. We created this guide for whoever is having a hard time with Apple mail, Apple mail server problems, or other related issues.
The Most Common Email Issues
You've probably arrived at this article because you are looking for solutions to any of the Apple mail issues below:
You can't receive emails on your iPhone.
Your Apple mail is not working on your iPhone.
You can send emails, but cannot receive them.
You can receive emails, but cannot send them.
You can receive emails on your iPhone but cannot send them.
You cannot send emails from your iPad.
You are unable to send emails using your iPhone.
You cannot send emails using your iPhone because it says your username and password are incorrect.
You can no longer send emails from your iPhone.
If your problem is one of the issues listed above, we'll help you find a solution below.
Why Email Issues Arise
Not being able to receive or send emails can be very inconvenient, especially if your business or work relies on email. But the good news is that most email-related issues are easy to fix, especially if they are caused by the following:
Expired or wrong passwords
Incorrect account settings (protocol, port number, server address)
A misbehaving email client
How to Fix Common Apple Mail Problems
If you cannot send or receive emails on your Mac or iPhone, take a deep breath. We've got your back. Just follow the steps below, and you should be able to get your email-related problems fixed right away:
Verify your account password.
Before you panic and take action, double-check if you entered the correct password. Make sure it isn't expired as well. To do that, log in to your email account, using your webmail client provider.
For instance, if you are using Gmail, go to gmail.com and log in using your account credentials. If you cannot log in, you are probably using a wrong password or username. Oftentimes, you will be notified if you enter the wrong username or password.
In the event that you forgot your password, you can reset it. After that, be sure you save it in your preferred password manager, such as LastPass. That way, you will not forget it again.
Now, if you can already log in to your webmail successfully, but you are still unable to receive or send emails, proceed to the next steps.
Identify the account type.
The most popular email providers, such as Yahoo, Apple, and Google, use an IMAP protocol variation to receive emails. Other email providers use Exchange or POP3. To find out what account type you are using, follow the steps below:
For macOS:
Go to Mail and navigate to Mail -> Preferences. If this is more convenient, you may also use the shortcut key Command +.
Head over to Accounts and identify the account type. Your account type is specified underneath your account name.
For iOS:
Navigate to your device's Settings
Tap Accounts & Passwords.
Select the account you wish to verify.
You will see the account type on the topmost portion of your screen.
Verify the username and password.
When creating an account, you usually use your email address or a unique character combination, but for some email service providers, you will have to use a username that has to adhere to certain requirements.
Nonetheless, if it is your first time setting up an email account on a new device, (for instance, you got yourself a new iPhone) be sure you enter the correct username and password. To do that, see step 1.
Check your connection settings.
Once you have checked that you have entered the correct username and password, the next thing you have to do is to check your incoming server settings. This is especially true if you cannot receive emails but can send them.
To check your incoming mail server settings, you need to go to Incoming Mail Server (IMAP) and uncheck Automatically Manage Connection Settings. After that, more connection settings will show, including:
Authentication
Port
Use TLS/SSL
If you are using an iOS device, here's how you verify your connection settings:
Open the Settings
Select the account you wish to verify.
Tap the Account
Scroll down and select
Select Incoming Settings.
Be sure you checked Use SSL.
Check if the Authentication is also set to
Scroll down to the Server Port. If SSL is enabled, your port should be
Now, if your problem is sending emails, follow the steps below to fix your outgoing mail server problems:
Check first if you are using the correct username and password. Do the same with your port and hostname.
Note that one of the most common reasons why users are unable to send emails is an incorrect port number. If you are using the standard port which is the SMTP, your standard port should be 25. For SMTPS, the default port should be 587.
Check if you have the correct Account checked under Outgoing Mail Server.
If you cannot send emails on your iOS device, but you are able to receive them, chances are, you have a problem with your outgoing mail server connection. Follow the steps below to fix it:
Open your device's Settings
Select the account you wish to verify.
Tap the Account
Navigate to Outgoing Mail Server -> SMTP.
Choose the primary server.
Verify if the server is already enabled. Check if all the settings are correct as well.
Make sure Use SSL is also checked.
Resolve a misbehaving email client.
Sometimes, your email client encounters problems. There are instances when it forgets your default connection settings. Other times, it will use an expired password that has already been cached. For any of these cases, the best solution is to restart your email client.
To restart your email client on macOS, right-click on the email client app and click Quit. If it does not quit, hold the Option key and right-click. Select the Force Quit option.
In Conclusion
The next time you come across email problems on your Mac or iPhone, you should already know what to do. Head over to this post and perform steps 1 to 5. As long as you don't miss any step, you should be good to go.
Here's a handy tip we want to give you before we end this post. Installing Outbyte Mac Repair can help, too! While it does not really fix email-related issues, having it on your Mac will give you the confidence that your Mac is clean from junk and unnecessary files and optimized for top performance.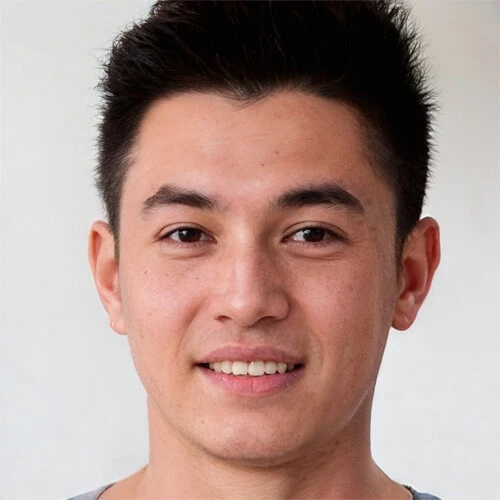 Vic is a search engine optimization expert, helping to optimize websites to make them more user-friendly. He's been in the industry for more than 10 years, and his work speaks a lot about his experience and expertise in the IT and digital marketing fields. 
Vic is the one in charge of keeping our website running smoothly and efficiently, to make sure that our readers have a wonderful experience while visiting the website. He's good at troubleshooting errors and fixing Windows issues that come up either when playing games or working on the computer. 
Vic is a certified gadget freak who feels the need to surround himself with cutting-edge technology. And this passion has helped him a lot in creating content that informs and guides users on using and troubleshooting the latest technology. He is an avid researcher who is always hungry for the latest news and updates on the most cutting-edge technology.