Although it's still in the beta phase, macOS Mojave is finally out and here. Apple made an early release of the OS so users can help them find bugs and issues. And with its release, you've probably already heard about the many interesting macOS Mojave features, such as Desktop Stacks, Dark Mode and Gallery View.
Well, allow us to share something about the mentioned macOS features. They are just the high-level features. Beneath their surface, there are many other macOS Mojave hidden features that will make a difference in your entire macOS Mojave experience.
Dynamic Desktop
You know that enabling Dark Mode will darken the menu bar, dock, and the application windows. What you don't know is that there is another way to level up your Mac's background: Dynamic Desktop. With this cool feature, the lighting in your background image will change, depending on the time of the day. So, when it's night time, it'll darken the background. When it's day time, it'll brighten the background. However, do take note that there are only two Dynamic Desktop images available for use. In the future, Apple is looking to release more options.
Software Updates in Settings
In the recent years, macOS updates were only made available via the App Store. Now that macOS Mojave has arrived, the process of updating it has changed. Don't worry because it has nothing to do with how the system works. It's just that Mojave is moving all system software updates to System Preferences, which is more accessible and makes more sense than going to the App Store. With this change, Apple is hoping that users can now easily find critical updates.
Favicons in Safari
No, favicons are nothing new. But this feature has just been added in Mojave's Safari tabs. Although it's quite late for Apple to roll out favicons, Mojave users can now enable them to make it easier to identify the contents within a certain tab.
If you wish to see these favicons, know that you have to enable them manually. Open your Safari browser, click Tabs, and switch on Show website icons in tabs. After that, you can already figure out which tab is which.
Emoji Selector in Apple Mail
Long ago, using an emoji in an email was considered a childish or inappropriate act, but things have changed.
If you're using macOS Mojave, the emoji selector feature is already built into Apple Mail. That means you can easily access all sorts of emojis available for macOS users. You can even search for them by keyword. Once you do, the menu will automatically display a list of significant emojis and symbols.
Automatically Fill Security Codes
These days, services and companies are pushing users to activate two-factor authentication. This security feature makes an account more secure. As long as it is turned on for a certain service, such as Facebook, you will receive a security code via SMS. You need to copy the security code over to be able to securely log into your account.
Then again, in macOS Mojave, the security code will be automatically filled into its respective spot, eliminating the need to copy and paste. While it's a simple feature, it actually comes in handy.
Gain More Control over Permissions
In the recent versions of macOS and iOS, Apple improved security, both backend and the obvious aspects. With the introduction of Mojave, permissions will now be asked for individual camera or microphone access. The same applies for installing applications. With all the security threats and hacking issues all over the news, it's great to know that Apple is giving importance to these minute controls.
Improved FaceTime UI
Unfortunately, it still isn't possible to make a group FaceTime call to video chat with several dozens of people, but at least, Apple has redesigned the app's user interface, making it more user-friendly.
If you happened to see the latest FaceTime UI, you will notice a new toolbar in the bottom left corner of your window. This toolbar gives you access to controls for muting the microphone, entering full screen, hanging up, shutting the camera off, and opening a sidebar. The latter is expected to become a handy feature for group calls when the function arrives because you will know who are included in the chat.
Seek Help with Passwords from Siri
Do you use iCloud Keychain? If yes, then we have great news. There is a better way to access your passwords and other secure information.
Simply call Siri and ask it to show your password. It will then open Safari, where you have to enter your password manager login details. Once you successfully log in, a new window will open, where all your login credentials are saved. From there, you can search by service or app to see your login credentials. Copy and paste them as you want.
More Accent Color Options
Do the words accent color ring a bell? If you are using macOS, then you've probably heard of it before. This is the color that is used in macOS computers for things like tick boxes, buttons, and drop-down menus.
Traditionally, you only have two options: blue and graphite. Now that Mojave has come, you already have eight accent colors to choose from. Joining blue and graphite are green, orange, pink, purple, red, and yellow.
Recent Apps in the Dock
It's been years since the Dock got some tweaks. In Mojave, it has been revamped for the better. Now, you have the option to show the apps you recently used in the Dock. You can also view the apps that are currently running but are not permanently displayed in the Dock.
Wrapping Up
MacOS Mojave is indeed a major update. It does not just help you stay organized, it also helps you get a lot of work done. Not to mention, it offers a plethora of aesthetic options to make your Mac display a bit more pleasing. But before you proceed with updating your macOS to Mojave, we highly suggest you consider downloading and installing Outbyte Mac Repair. With this tool, you can pinpoint problems and issues with your Mac so you can work to resolve them to improve your computer's performance.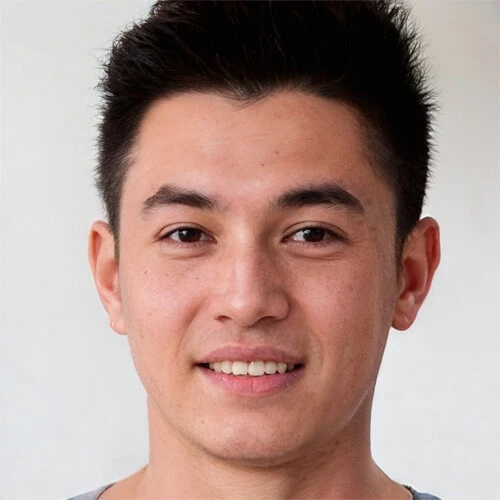 Vic is a search engine optimization expert, helping to optimize websites to make them more user-friendly. He's been in the industry for more than 10 years, and his work speaks a lot about his experience and expertise in the IT and digital marketing fields. 
Vic is the one in charge of keeping our website running smoothly and efficiently, to make sure that our readers have a wonderful experience while visiting the website. He's good at troubleshooting errors and fixing Windows issues that come up either when playing games or working on the computer. 
Vic is a certified gadget freak who feels the need to surround himself with cutting-edge technology. And this passion has helped him a lot in creating content that informs and guides users on using and troubleshooting the latest technology. He is an avid researcher who is always hungry for the latest news and updates on the most cutting-edge technology.