Trying to remember your password every time you need to use your computer can be very frustrating, especially if your password looks like this – @1fgPs09$4WX!. Fortunately, you can ditch hard-to-remember passwords and switch to using a PIN to unlock your Windows 10/11 computer. Having a Windows 10/11 PIN makes it easier to sign into your computer without having to compromise your security.
Whether you're tired of having to type your password every single time or you just want to try a different way of unlocking your computer, the process of switching to a Windows PIN is easy and simple and would take less than 10 minutes. Just follow the steps below to create a PIN:
Click the Start button located at the bottom left of the screen.
Choose Settings from the lower menu on the left.
Click Accounts > Sign-in options.
You will see the different sign-in options in this window including Windows Hello, Password, PIN, Picture password, and Dynamic lock.
Click the Add button under the PIN. This will create a Windows 10/11 PIN you can use instead of a password.
You will be asked to sign in using your Microsoft account password before proceeding with the Windows PIN creation.
Once signed in, you can now nominate a PIN number to replace your password. Windows 10/11 PIN is made of numbers by default, but you can include letters and other characters by ticking off the Include letters and symbols.
Click OK.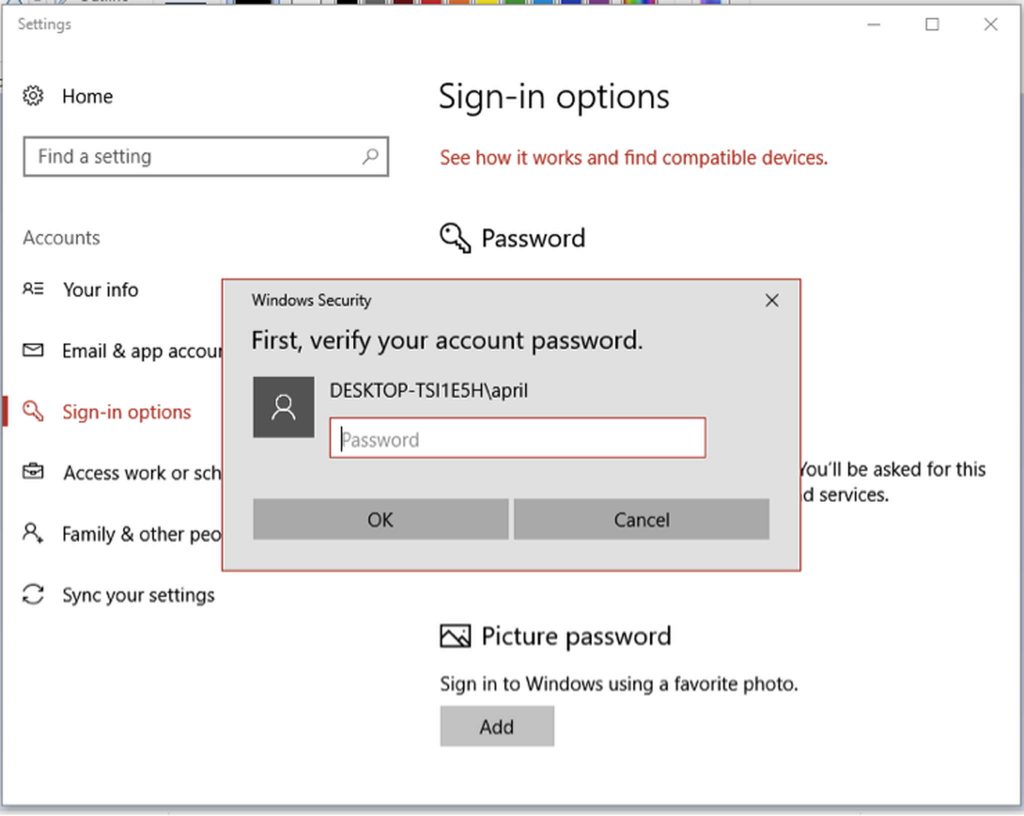 And that's it. You can now use your Windows PIN to log into your computer.
How to Reset Windows 10/11 PIN
So what happens when you forgot your Windows PIN? If this happens, just reset your PIN by following the instructions below:
Open Settings by clicking the Start button or using the keyboard shortcut Windows + I.
Go to Accounts > Sign-in options.
Click I forgot my PIN. A message will pop up confirming if you want to reset your PIN. Once you do, you'll lose access to games, banking, or social networking accounts associated with your previous PIN, and you'll have to start from scratch. Click Continue if you agree.
Type in your Microsoft account password and create a new PIN.
Make sure you don't forget your PIN this time because if you do, you'll have to go through the process again.
Tip: Keep your Windows 10/11 computer running smoothly and efficiently by running an app like Outbyte PC Repair. It deletes junk files from your computer and optimizes your RAM for 100% performance at all times.