In the past few years, Microsoft has been ridiculed in the browser game. But with the inception of Microsoft Edge, a Chromium-based browser, it seems that they're now on their way up. In fact, some browser developers are now feeling threatened, taking obvious actions in an effort to discourage users from installing or using Edge. Google appears to be guilty of this.
According to recent news, Google warns Microsoft Edge users to switch to Chrome. Some users have noticed that this search engine giant seems to be warding off Microsoft Edge users from installing Chrome extensions on the browser.
Many tech firms and avid users of Edge noticed a banner being put up on the Chrome Web Store. They believe that the banner is capable of detecting if a user is installing extensions to Microsoft Edge.
When asked about this, Google defended themselves stating that they are only recommending the use of Chrome instead of Edge, especially when installing extensions, because Microsoft Edge does not support the Safe Browsing features that Google has put up to remove threats.
Why Would Google Do This?
Well, there is nothing really alarming about installing Chrome extensions on Microsoft Edge. It seems this is only a scare tactic by Google because there are actually no security implications and threats to installing Chrome extensions on an Edge browser.
This isn't the first time that Google has treated Microsoft differently. Since Edge was launched, Google already blocked some of its web services from working on its competitor's browser. For instance, Stadia is no longer accessible, and various notifications and warnings are being flashed on Google-operated services, including YouTube and Gmail.
Interestingly, it is not just Google that is doing this kind of tactic. Microsoft has also done this in the past. They warned Windows users to avoid using Chrome. They even wanted to force users into using Bing.
Competition and rivalry are fun, right?
Why Switch to Chrome?
Considering that Edge does not support the Safe Browsing features of Google, is it really worth making the switch to Chrome? Is Chrome better than Microsoft Edge? Rivalry aside, below are some good reasons to use Google Chrome.
1. Speed
Google Chrome is one of today's fastest web browsers. In just a few clicks, web pages are loaded. Applications are also launched with lightning speed.
2. Clean and Simple
Thanks to Chrome's multi-tabbed and omnibox feature, navigating is made easy. When you close the browser, Chrome will remember all the taps you have had opened, so you can easily pick up where you left off.
3. Secure and Private
Chrome has an inbuilt phishing and anti-malware protection feature that shows warning messages whenever you visit a suspicious website. It also allows you to take control of the information you share while browsing. For sure, you are familiar with the Incognito Mode. You can use it to visit websites without having to keep cookies.
4. Easy Sign-In
Sharing your computer with other users, you can create multiple user accounts to keep your apps, bookmarks, and extensions separate.
5. Customization
You can customize Google Chrome and make it your own. Visit the Chrome Web Store to add and install new themes, apps, and extensions.
Google Chrome or Microsoft Edge?
Which of the two do you think is the best web browser in 2020? Well, the choice is up to you. Both browsers have pros and cons, so you decide which browser has pros that outweigh the cons.
What's important is that you take preventive measures. Install [sc name="reliable-anti-malware-software"] to prevent malware entities and viruses from stealing information from you. Also, use a [sc name="pc-repair-tool"] to free your system of unnecessary files that affect your browsing experience.
What are your thoughts about Google's action against Microsoft Edge? Let us know in the comments.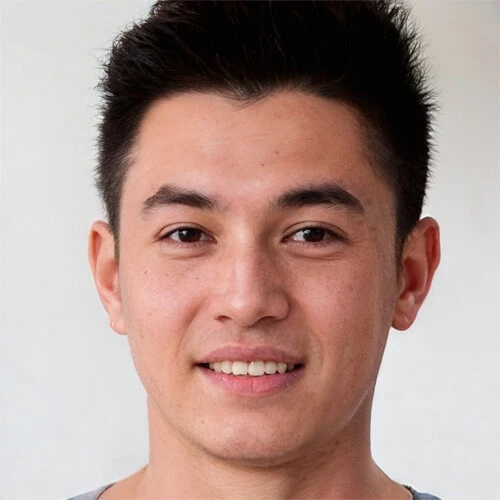 Vic is a tech enthusiast who loves to be up-to-date with the latest and greatest technology in the world. He creates content that educates and helps users with their tech-related questions. Vic manages our website to ensure that our readers have a seamless experience while browsing. He excels in troubleshooting errors and resolving Windows issues for gaming and work purposes.