The newest macOS, Mojave 10.14, introduced amazing features such as the Dark Mode, Dynamic Desktop, Stacks, and Continuity Camera. But along with these great features, Mojave also came with a lot of issues, especially in terms of compatibility with existing apps.
Logic Pro is one of those apps that have experienced compatibility issues after Mojave 10.14 was rolled out. Logic Pro is a complete professional digital recording studio and MIDI sequencer app for Mac. It offers a wide range of features that every musician needs throughout audio production.
Logic Problem After Mojave Update and Other Issues
However, after macOS Mojave was launched, Logic Pro users reported that the app cannot detect and record audio. According to a post by Aaronius in the Logic Pro community:
"EVERYTHING worked fine EXCEPT for actually recording into Logic…..even though the console software shows that I am receiving a signal and I can hear it coming through my monitors, upon arming a track with the selected input it does not register what console is hearing."
User Anp27 confirmed the issue and said:
"I can confirm that recording audio into Logic isn't working for me either with the recent Mojave release. I use an Apollo Twin Duo (TB) primarily, plugins are working and everything. However, I can't record any audio. I even tried out my Apogee One which IS Mojave supported but it couldn't record audio either, so I'm convinced that it's a Mojave thing.
It's back to my Time Machine High Sierra backup…"
User Aleos also posted about the same issue:
"I can't say for certain, but since I updated to Mojave yesterday, I cannot get any sound into Logic through my Apogee Duet. The meters on the Duet register a signal, the output works, but neither mic, nor instrument inputs on the Duet will get sound into Logic (or GuitarRig for that matter). I've updated firmware and software on my Duet, to the very latest, and no dice."
User Groeri also experienced the Logic problem after Mojave update and wrote about it in an Apple community thread:
"Everything was OK until upgrade to Mojave.
Output from external USB unit is working both for new projects and finished projects, But no input to track – not on old or new projects..
Tested Icon UMIX 1010 and Scarlett 18i20. Both units appear both in Audio setup and inside Logic Pro X Preferences. Ok to select input for track, but nada on recorded track.
Tested same setup on Garage Band, and input is OK there. Monitoring etc works OK."
How to Fix Logic Audio Problem
Apple has not released any update yet, but some users have recommended some solutions if Logic is not detecting audio in Mojave 10.14.
But before you try any methods below, make sure that you have followed some basic troubleshooting steps such as restarting your Mac and resetting your PRAM. You should also get rid of junk files by using an app such as Outbyte macAries.
Here are some methods on how to fix this Logic problem after the Mojave update:
Unlock Logic. In macOS Mojave, you now have to allow devices and peripherals used for input or output, such as microphones and speakers. You can add your microphone to the allowed devices in System Preferences > Security & Privacy > Privacy. Look to the menu on the left and click Microphone. You should be able to see on the right-side panel which apps are allowed to access your microphone. Make sure Logic Pro is ticked off as this allows Logic Pro to use your computer's built-in microphone.
Disable Plug-ins. If the above solution does not solve the issue of Logic not working on Mojave and you are using third-party plug-ins, you can try this method instead.
If you can open Logic Pro, you can disable the plug-ins by following these instructions:
Launch Logic Pro and turn on Show Advanced Tools.
Head to Logic Pro > Preferences > Plug-in Manager.
Scroll down to the plug-in you want to disable, then uncheck the box to the right side. You can filter the entries according to manufacturer by clicking the name of the manufacturer on the list in the left-side menu.
Close Logic and open again.
Check whether the project will work with the plug-in disabled. If the issue has been resolved, check with the manufacturer if there's an update for the plug-in or try re-installing a fresh version.
If you can't open the Logic Pro app, you can try to manually remove the plug-in that you think is causing the problem. Here's how to do it:
Look for the plug-in files manually on your Mac. Audio plug-ins are found in two locations, namely:
/Library/Audio/Plug-Ins/Components
~/Library/Audio/Plug-Ins/Components
If you suspect a particular plug-in to be the culprit, find the file that corresponds to that plug-in and drag it to the Desktop.
Try opening Logic Pro once again.
If that didn't work, create a new folder on the Desktop then drag all the plug-in files to the new folder.
Try to open Logic Pro once again.
If moving or deleting the plug-in files does not work, then the plug-in must be corrupted or incompatible.
Confirm that Logic plug-ins are properly installed and can be read by your Mac. To check which plug-ins are installed, go to Logic Pro > Preferences > Plug-In Manager and scroll through the list of plug-ins. You can also filter by manufacturer by clicking the manufacturer's name on the left-side menu.
To check if a plug-in can be read, scroll down to the plug-in you want to check. If you see "Failed Validation" under the Compatibility column for that plug-in, select that plug-in and click Rescan & Reset Selection. If the "Failed Validation" result still appears, then your plug-in might not be compatible with macOS Mojave.
If you want to re-scan all of the plug-ins, follow these steps:
Open Finder and hold down Option, then click Go > Library.
Go to Library > Caches >AudioUnitCache.
Select all the content of the folder and move them all to the Desktop.
Restart your Mac, then launch Logic Pro.
All the installed plug-ins will be re-scanned once you open Logic Pro again.
If any of these solutions did not fix your Logic problem after Mojave update, you can either uninstall Logic Pro and install a fresh copy, or roll back your macOS to High Sierra and install a working Logic Pro from your backup. Doing either of these, however, will delete any projects that you've worked on or are working on, so think twice before choosing your next step.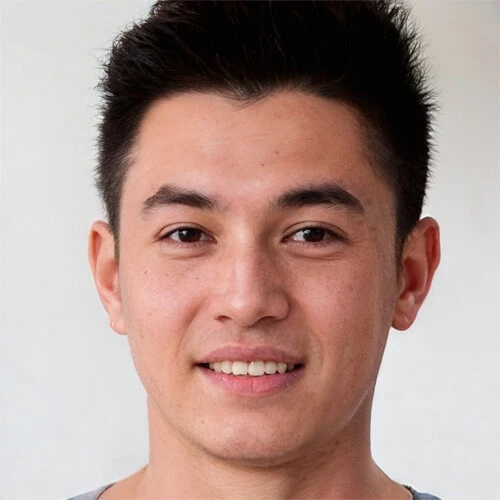 Vic is a search engine optimization expert, helping to optimize websites to make them more user-friendly. He's been in the industry for more than 10 years, and his work speaks a lot about his experience and expertise in the IT and digital marketing fields. 
Vic is the one in charge of keeping our website running smoothly and efficiently, to make sure that our readers have a wonderful experience while visiting the website. He's good at troubleshooting errors and fixing Windows issues that come up either when playing games or working on the computer. 
Vic is a certified gadget freak who feels the need to surround himself with cutting-edge technology. And this passion has helped him a lot in creating content that informs and guides users on using and troubleshooting the latest technology. He is an avid researcher who is always hungry for the latest news and updates on the most cutting-edge technology.