macOS Mojave came with a lot of surprises — both good and bad. The features that the new macOS introduced were innovative and brought significant improvements to the overall Mac experience. However, along with positive changes came negative ones, including several macOS Mojave issues such as incompatible apps, Bluetooth problems, stuck or crashing login screen, sluggishness, and iCloud not syncing.
One of the issues that came with the new macOS involves the Safari browser. According to reports, Mojave is lagging and extremely slow when the Safari app is open. This is rather troubling because Safari is known as one of the most stable browsers among its peers, even considered better than Chrome and Firefox. As Apple's built-in browser, Safari is compatible with most iOS and macOS systems.
According to reports by Mac users posted on forums and other discussion sites, Mojave lags whenever Safari is opened, and the whole computer is slow and sluggish. But once Safari is closed, everything returns to normal, as if nothing's wrong with the computer at all. Users have commented that this problem happens only with Safari, with Chrome and Firefox work ing just fine.
Another user reported experiencing the lag whenever YouTube is accessed using Safari, particularly whenever he tries to search within the video site. Some websites work fine, but there are specific websites, namely Amazon and iCloud.com , that cause the annoying lag, according to users' reports.
How to Fix Mojave Issues Because of Safari
Safari making Mojave slow and causing it to lag can be caused by different factors. This article will teach you what to do when this happens.
Your first step is to confirm that Safari (and not some other app ) is causing the lag. Try opening and then closing Safari to see if there's any difference with your computer's performance. You should also do this with other apps to make sure you're not incorrectly singling out the Safari app.
To ensure that no other problems get in the way of fixing your Mojave issues, you should clean up your trash files and optimize your processes with a safe, dependable tool such as Outbyte macAries. Once everything's ready, you can go ahead and try the following solutions.
Solution #1: Update your Safari to the latest version.
macOS automatically updates Safari, but if you want to make sure you are using the latest version, you can manually update the app under Software Update.
To do this, follow these steps:
Click the Apple logo and choose Software Update.
Click the Show Details button.
Scroll down and click the Safari update button.
The Mac App Store will now update Safari.
Try opening Safari to check if this resolves your problem. If not, continue with the other solutions below.
Solution #2: Delete cached data.
Cached data can cause a whole lot of trouble when not deleted regularly. To delete Safari's data, follow these instructions:
Launch Safari.
Click on Safari from the top menu and select Preferences.
Click Advanced and tick off Show Develop menu in menu bar. This will enable the Develop menu in Safari.
Click Develop from the top menu.
Click Empty Caches and Disable Extensions.
You can also delete your history by going to Safari > History > Clear History.
Delete all website data by going to Safari > Preferences > Privacy > Remove All Website Data.
Prevent all other plug-ins from running by going to Safari >Preferences > Security and unchecking Allow all other plug-ins.
You should also uninstall any ad blocker or antivirus program you are using to make sure nothing interferes with Safari.
If your Safari crashes all the time and is not stable enough to complete the tasks above, you can disable your extensions by going to Go > Go To Folder and searching for ~Library/Safari/Extensions. Drag the folder out to the Desktop temporarily. To delete the cache files, type in ~Library/Caches/com.apple.Safari and drag the db file to the Trash. A new db file will be generated when you start Safari.
Aside from deleting Safari's cache, you should also delete Flash Player data by going to System Preferences > Flash Player. Click Advanced and select Delete All. Tick off the Delete All Site Data and Settings button, then hit the Delete Data button.
Solution #3: Edit NVRAM.
Whenever there's a macOS update that requires the NVRAM to be reset, there's a bug that wipes out a specific digital key and causes problems with browsers, particularly Safari. Apple is aware of this bug but hasn't provided any official fix yet.
To rewrite the missing digital key on your NVRAM, follow these steps:
Boot up your Mac in Recovery Mode by pressing the power button and holding the Command + R
Release the keys when you see the Apple logo and the loading bar appear on the screen.
Once the macOS Utilities window loads, click Terminal under Utilities.
Type in the following command in the Terminal window:
nvram 8be4df61-93ca-11d2-aa0d-00e098032b8c:epid_provisioned=%01%00%00%00
Hit Return.
Type in reboot, then press Return
This should re-add the missing digital key in your NVRAM and fix whatever issues you're having with Safari. Some Mac users who tried this method commented that they were able to notice the obvious difference in performance even without restarting Safari.
Solution #4: Check your extensions.
In one of the discussion thread, one Mac user figured out that the problem had something to do with his Adblocker Pro extension. Disabling the extension fixed the issue right away, and both Safari and Mojave went back to normal.
It is highly possible that extensions could be the culprit behind this Mojave issue because not all extensions or add-ons are already Mojave-compatible. To find out which extension is causing the problem, you need to disable all of them first, then enable them again one by one to see which one is the troublemaker .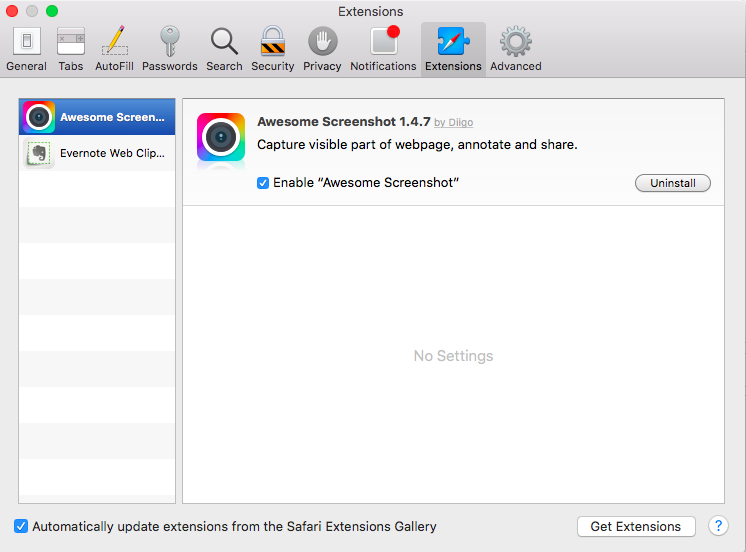 Follow these instructions to manage your Safari extensions:
Launch Safari by clicking the icon on the Dock or going to Finder > Applications > Safari.
Click Safari from the top menu and select Preferences. You can also use the shortcut Command + Comma.
You can disable each extension by unchecking the box next to it, or you can click the Uninstall button to totally remove the extension. But for this method, we only want to disable the extensions and leave one running to find out the culprit.
Once you discover which extension is causing Safari and Mojave to be slow, you can check the developer's website for an update. If there's none, then you need to disable the incompatible extension first until an update is released or the bug is fixed.
Summary
macOS Mojave still needs a lot of work, and waiting for Apple to release the fix to these bugs can be a real pain for users. If you're experiencing Mojave issues because of Safari, you can try the above solutions and see which one works for you.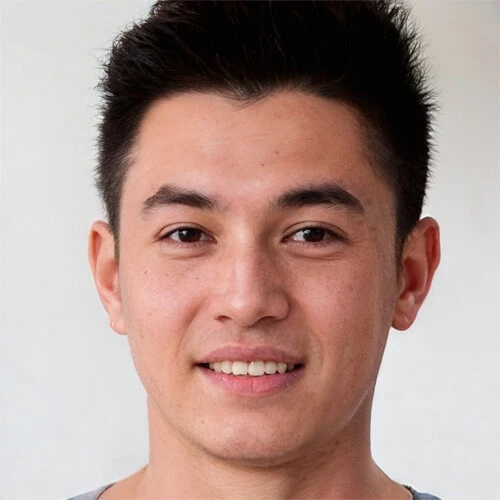 Vic is a search engine optimization expert, helping to optimize websites to make them more user-friendly. He's been in the industry for more than 10 years, and his work speaks a lot about his experience and expertise in the IT and digital marketing fields. 
Vic is the one in charge of keeping our website running smoothly and efficiently, to make sure that our readers have a wonderful experience while visiting the website. He's good at troubleshooting errors and fixing Windows issues that come up either when playing games or working on the computer. 
Vic is a certified gadget freak who feels the need to surround himself with cutting-edge technology. And this passion has helped him a lot in creating content that informs and guides users on using and troubleshooting the latest technology. He is an avid researcher who is always hungry for the latest news and updates on the most cutting-edge technology.