Have you asked yourself, what causes an Error Code 36 on Mac? Then you have come to the right place. Though it rarely happens, users of Mac devices may encounter the dreaded Error Code -36, which stops the process of copying or moving files in the Mac OS X Finder. True, this error seems vague, but it actually has something to do with what's not visible – the .DS_Store files.
The .DS_Store files are the hidden files that the Hierarchical File System of Mac OS X generates when they are moved to the FAT32 or FAT16 volumes. When copying or moving a file from a Windows-compatible drive to a Mac device and vice versa, it will likely result in Error Code -36.
If you ever run into Error Code -36, don't worry. We know how to fix Mac Error 36. Here are the steps you should take:
Use the terminal window
Instead of tracing the reason why the error code shows up, take the following steps instead:
Go to Dock -> Utilities.
Launch the Terminal on your Mac device.
Once you have successfully launched it, type "dot_Clean" into the command line.
Drag and drop the folder that seems to have an issue with the opened Terminal window.
After you have successfully dropped the folder, the path of the file with the issue will be displayed on the terminal window.
From here, press the "Return" button on the keyboard.
Close the terminal window.
Try to transfer or copy the file again to see if the issue still exists on your Mac.
Install and run Outbyte macAries
As the old adage goes, prevention is better than cure. The same concept can be applied to prevent Error Code -36 from happening. Here's what you should do:
Download [sc name="outbyte-macrepair"] on your Mac device.
Install and run this software tool to scan your Mac for any junk file that is messing up with your computer's performance.
Delete any junk file to clear up space.
Optimize RAM to make your Mac perform better.
Contact Mac's customer support team
Yes, Apple is a great and reputable company. They do whatever they can to protect their users and prevent their devices from exhibiting any error code with some fixes and updates. But let's admit it, the chances of an error code appearing are unavoidable. Well, it's no reason to give up and get yourself a new Mac device. There is still hope.
If for some reasons the mac error code is not corrected by any of the methods we suggested above, it is best to contact the customer support team of Mac. For sure, they'd be more than happy to assist you and provide you with the best possible solution.
See, fixing Error Code -36 on a Mac is such an easy thing to do. As long as you follow one of the methods we listed above, you will never have to see that error code again. Take that from us.
Give us some love and rate our post!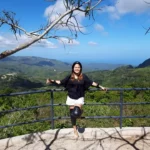 Stephanie is a wordsmith with a passion for technology. Although not a tech expert herself, Stephanie has a unique talent for transforming complex tech concepts into relatable and engaging stories. She brings her writing expertise to the tech world, sharing her insights and perspectives on the latest trends and innovations. With a love for storytelling and a knack for simplifying technical jargon, Stephanie's writing style makes tech accessible and relatable for readers of all backgrounds. When she's not writing, you can find her exploring her local coffee shops or getting lost in a good book.