What Is a DLL File?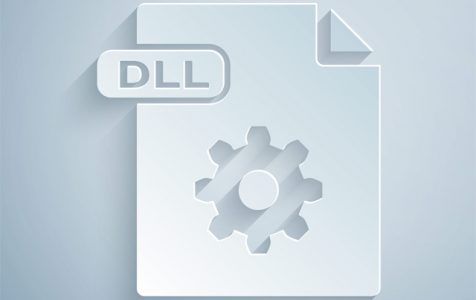 Download Outbyte PC Repair to solve dozens of system issues and fix corrupted elements.
Short for Dynamic Link Library, a DLL file is a file type that contains sets of instructions that programs use to complete processes. It consists of variables, resources, and classes that can be used, shared, and accessed by other programs simultaneously.
Unlike EXE files, DLLs cannot be loaded or accessed directly. Instead, they are called upon by other scripts and codes that are already running.
Sometimes, DLLs use the same file format as with EXEs. They can also use other file extensions like .CPL, .DRV, or .OCX.
These files are very useful because they allow programs to separate their components into unique modules, which can then be removed or added to excluded or include new features or functionalities. In this setup, a software program can use less memory because it does not have to load all components at once.
Device drivers, Control Panel files, and ActiveX Controls are some of the utilities that use DLL files.
What Does a DLL File Do?
DLL files may serve one or more applications, depending on what service is required of them. For instance, Microsoft Word and Adobe Reader may call the abcd.dll file to print a page.
Among the primary tasks of DLL files include locating a particular directory and freeing up space on the hard disk.
How to Open a DLL File?
It isn't advised to open a DLL file on your own. However, if you wish to do so, you need to use a trusted software program like Microsoft Disassembler or Microsoft Visual Studio.
Now, if you cannot find a DLL file on your Windows 10/11 system and you wish to view them, just do the following:
Navigate to the Windows folder. You can find it in the Program Files folder.
Here, find the System 32 folder. You should then see multiple DLL files used by Windows.
Are DLL Files Viruses?
Because DLL files are prone to errors, many users think that they are viruses. But is it really the truth?
In some cases, malware entities may hide in a DLL file, and they can do so in other file types like EXE files. Some malicious components even convert DLLs to EXE files by modifying their attributes. And once they get into a system, they begin executing what they're designed to do, be it steal private information or trigger the appearance of unwanted ads.
To be sure that you're not dealing with a fake DLL file, always check the location of the file. Legit DLL files are generally stored in system folders or in the folders of their parent programs. You may also run regular malware scans to ensure no virus or malware entity is hiding in your system.
How to Fix DLL Errors
Because they are used very often, DLL files are prone to be involved with issues and problems. The most common issue associated with DLL files is the missing or not found DLL file.
It is worth noting that when you get a DLL error, your first troubleshooting step is to get enough information that is specific to the issue. This way, you can be certain that you can solve the issue right away.
So, how do you fix the most common DLL-related errors? Refer to the solutions below. You don't need to try all of them, but for better results and to save time, we suggest following the solutions in their recommended order.
Solution #1: Restart your PC
Some of the most common DLL errors are just temporary and a quick restart can resolve the error immediately. To restart your PC, simply click the Windows menu icon, hit the Power button, and select Restart.
Take note that this solution only works if the DLL error is not preventing Windows to fully restart. If you have a more serious DLL issue, you have to forcefully restart your PC and check if the error is gone.
Solution #2: Restore the DLL file
If you have accidentally deleted the DLL file from your PC, don't worry because you can still recover it. You just have to find the deleted file from the Recycle Bin and restore it.
But if the deleted DLL file is no longer in the Recycle Bin, a file recovery program can do the trick. Make sure you use a trusted recovery program to ensure you don't make the problem worse.
When using a file recovery program, be sure that you download a trusted one. Downloading a fake file recovery program may only cause more problems to your computer, and that's what we want to avoid, right?
Solution #3: Run a malware scan
Some DLL Not Found errors may be caused by malicious programs that hide fake DLL files. In this case, you may perform a complete malware scan of your system.
Scanning your PC for malware is easy and may take minutes or longer, depending on the files you have. The more files stored on your PC, the more time the scan will take.
To scan your PC, download and run an anti-malware software program. After performing a scan with it, make sure it is updated and keep it running in the background for real-time protection.
If you don't feel like using a third-party antivirus program, then use Microsoft's in-built anti-malware software: Windows Defender. To use this, follow these steps:
Go to Settings and select Update and Security.
Choose Windows Defender.
Scroll down the window and click the Scan Now button.
Once you click the button, your device will reboot automatically and start scanning your PC for viruses and malware. The scan may take minutes to complete. If a malicious entity is detected, you will be advised to clean it up or have it quarantined. But if no malware is found, your PC should boot back into Windows right away.
Solution #4: Use System Restore
System Restore is a handy feature designed to take a snapshot of your computer's current working state and save it as a restore point. If a critical issue occurs like a DLL file-related error, then you can use any restore points to revert your PC to a state prior to the issue.
To do so, follow these steps:
Into the Cortana search field, input Create a restore point and click on the top-most result. This should launch the System Properties window.
Hit the System Restore button.
Click Next to proceed.
Choose a restore point to revert any recent system change.
Click Scan for Affected Programs.
Hit the Close button.
Now, click Next and then Finish.
Solution #5: Update your device drivers
If the DLL issue is related to an outdated device driver, then updating it might just resolve it. For instance, if you're seeing a missing DLL error every time you use your printer, then update your printer driver.
To update your computer's device drivers, do the following:
Into the search field, input device manager and click on the most relevant search result. This will launch Device Manager.
Next, choose a category to view the names of all installed devices. Right-click on the device you wish to update.
Click the Search automatically for updated driver software option.
Hit the Update Driver button.
Wait as Windows searches for a new driver for your device. If Windows doesn't find one, try looking for it on the official website of the device manufacturer.
To put you at ease, you may also use a third-party device driver updater software like Auslogics Driver Updater. This tool allows you to update all drivers on your PC in just one click without having to worry about device compatibility problems and to ensure a flawless hardware operation.
Summary
A DLL file is a library that contains sets of instructions and data that help Windows carry out some activities and processes. Apps call a DLL file when it needs to complete a task like printing a document or playing a media file. Although it is like an EXE file, a DLL cannot be executed by Windows directly. Simply said, you cannot double-click on it to run it. You will need a third-party program to run this.
Like other files on Windows, DLL files are prone to errors. They're sometimes associated with viruses and malware as well. But thankfully, they can be fixed. A quick PC restart can resolve some DLL file-associated errors. Restoring the problematic DLL file may also get rid of the error. If all else fails, the use of System Restore is recommended.
Do you have any relevant information to add about DLL files? Share it below!