VLC is one of the most popular multimedia players for most major platforms, including Windows and macOS. It supports a lot of media formats and works well with various operating systems. Whether you want to play your favourite music or watch downloaded videos, VLC is able to play any media file with high quality.
Though VLC performs great most of the time, there are also instances when the app encounters a bad day. Recently, VLC users have encountered issues when opening the app on their Macs. According to various discussion forums, the VLC app won't open when it is clicked from the Dock or from the Applications folder.
This issue has made it impossible for users to open media files using VLC and had to resort to alternative apps to open their files. However, those who were dealing with files that can only be opened using VLC have no choice but to try to resolve the problem.
Based on the reports, the app icon just keeps on bouncing when it is clicked from the Dock and does not do anything else. When it is launched from the Applications folder, nothing happens when the launcher is clicked. In some cases, the VLC app used to work just fine but suddenly won't open on Mac after quitting.
The error was reportedly common among Mac users who recently upgraded to macOS Big Sur, but there are also instances of this error happening with older versions of macOS, such as Catalina, High Sierra, and even Yosemite.
What's more frustrating is that there is no error message or error code that you can Google to find more information. The app just won't open and the users don't have any idea what went wrong and how to go about fixing the issue. If you can across this page looking for ideas on what to do if VLC won't open on Mac, then you've come to the right place. We'll discuss why this is happening, as well as the solutions to enable VLC to open successfully.
Why VLC Won't Open on Mac
VLC is a lightweight media player that works well with most OS and other programs on the computer. However, there are times when conflicting apps are running, preventing VLC from loading properly. If this is the case, you need to single out which software is causing the conflict, though this might be challenging and time-consuming to do.
Another factor you have to investigate is the possible corruption of the app itself. If your VLC app or any of its system files has been corrupted, the app won't be able to start correctly. The corruption might be caused by missing files or by malware.
You also need to check the version of the app you are running. This is particularly true if you encountered the error right after you have installed a system update or upgraded to another macOS version. A compatibility problem might occur between your operating system and the current version of the app you are using, resulting in the error.
Sometimes the reason behind this error is obvious, so you already have an idea how to troubleshoot the problem. But more often than not, the problem just pops up randomly, to the surprise of the user. This makes it difficult to determine the proper course of action.
How to Fix VLC Not Running on Mac
If your VLC won't open on Mac, there is a huge possibility that the problem has something to do with the app itself. But before you do some drastic changes on your Mac, you should try some general troubleshooting steps first to see if they could help resolve this VLC problem:
Close the VLC app completely by using the force-quit menu (Apple menu > Force-Quit). Once VLC has completely stopped running, re-open the app to see if it is able to start properly now.
Try opening other files. If you encounter the error while opening a particular file, it is possible that the file is corrupted so you need to try using other media files.
Clean up your Mac using Mac repair app and delete all unnecessary files that might be stopping VLC from functioning properly.
Restart your computer and see if it fixes the VLC problem.
If doing the above steps did not work, you can proceed to the more specific solutions below:
Fix #1: Reset VLC Preferences.
If you are able to open the VLC app, you can try resetting the preferences from the VLC menu > Preferences > Reset All. Once you confirm your action, the app will reset and restart itself.
But if you can't open VLC, which is the case for most of those who encounter this problem, you need to manually reset the preferences using the instructions below:
Close the VLC application.
Open Terminal from Finder > Go > Applications > Utilities.
In the Terminal window, type in the following command: defaults delete org.videolan.vlc
This should reset all your preferences.
Next, go to Finder > Go > Go to folder, then enter this path: ~/Library/Preferences
Delete everything with VLC in its name, such as org.videolan.vlc.
Re-launch VLC and check if it can now launch properly.
Fix #2: Update VLC.
If you've recently upgraded to macOS Big Sur or other macOS version, you should also update your VLC player to make sure it works smoothly with the new OS. You can check the MAc App Store to see if there are any pending VLC updates you need to install or go to VLC's website and download the latest update for your app. Once you have updated VLC, try to open it again to see if it works.
Fix #3: Reinstall VLC.
Your last option is to uninstall VLC and then install a fresh copy of the media player on your Mac. To uninstall, simply drag the VLC app icon from the Applications folder to the Trash. Don't forget to delete all files associated with the app, including the preferences file and cached data. Once deleted, download the latest version of the VLC app from the website and install according to instructions.
Summary
VLC is considered the most popular media player today. And even though it is not the default media player on Mac, a lot of users still prefer it over iTunes or Apple Music. But if your VLC player won't open, try some of the suggestions above first before looking for an alternative. Fixing this VLC problem is a lot easier than looking for another media player with the same level of performance.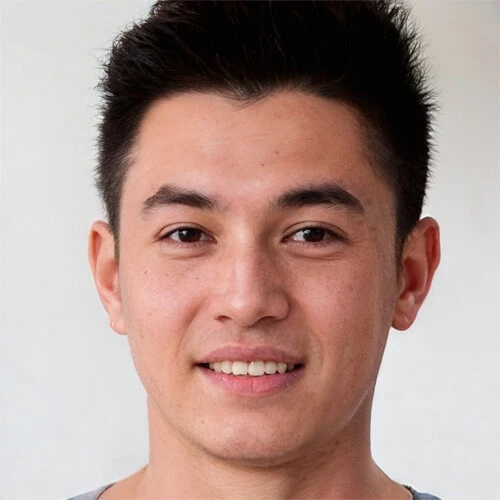 Vic is a search engine optimization expert, helping to optimize websites to make them more user-friendly. He's been in the industry for more than 10 years, and his work speaks a lot about his experience and expertise in the IT and digital marketing fields. 
Vic is the one in charge of keeping our website running smoothly and efficiently, to make sure that our readers have a wonderful experience while visiting the website. He's good at troubleshooting errors and fixing Windows issues that come up either when playing games or working on the computer. 
Vic is a certified gadget freak who feels the need to surround himself with cutting-edge technology. And this passion has helped him a lot in creating content that informs and guides users on using and troubleshooting the latest technology. He is an avid researcher who is always hungry for the latest news and updates on the most cutting-edge technology.