Reading time:
4
Minutes
Haven't joined the bandwagon and upgraded your macOS from Sierra to High Sierra yet? Good thing you're reading this article before you do because we have some important reminders and tips that might help you ensure a smooth transition from Mac Sierra to High Sierra.
What's New with macOS High Sierra
MacOS High Sierra is basically an improved version of the Sierra. It was developed mainly for software refinements, thus the tagline, "Your Mac. Elevated." However, it also lays the foundation for additional features like virtual and augmented reality (VR and AR).
High Sierra offers several neat improvements, included are these four upgrades, we think, are the most noticeable:
New (and better) file system – The new Apple File System (APFS) will change the way your Mac handles and organizes data. Based on the 64-bit architecture, the new APFS is now more secure and responsive, as it was designed for today's flash technology. You can expect fast response time when you find and copy a bunch of files and folders. Files and data will also be better protected from being corrupted due to system crashes.
Better photos and videos – Photos feature will have new features including looped Live Photos and new Memories categories. A built-in editing tool will also be included. Videos, on the other hand, got upgraded to High-Efficiency Video Coding (H.265), the new industry standard. This will make for a smoother streaming experience.
Better Safari – Apple's official and default browser, Safari, is made to run even faster than what it was before. The browser will automatically stop videos from playing and it will have an even better privacy protection features, meaning, less annoying ads.
Better Metal – When Metal was first introduced in Mac OS El Capitan, it came with a slew of features that took graphics to a whole new level. High Sierra's Metal 2 is slated to become more superior than its predecessor. It will now support virtual reality and will have an additional external GPU support, which hardcore gamers will definitely love.
Should You Go for the Update?
Updating to High Sierra is free and with all the features and upgrades it comes with, this shouldn't even be a question. But if you're still not convinced, below is a checklist to help you decide. If you say 'yes' to these, then you should definitely consider going for the update.
You care a lot about security and privacy.
You have an SSD — not HDD or Fusion Drive.
You have iOS 11 on your iPhone or iPad and you shoot photos and videos with the new file formats.
You use Photos often.
You use iCloud a lot.
You want your Mac to be better than ever.
With all your yeses, try to hold your horses, first. Before you even download macOS High Sierra, you need to be sure that your Mac's up for the update.
Preparing Your Mac for the Upgrade

Before you get all excited and hit the upgrade button, you should first make sure if your Mac's current specs can run the new macOS. If your Mac can run Sierra, it is highly compatible with High Sierra. Below is a list of the compatible devices:
MacBook (from late 2009 to the latest)
MacBook Pro (from mid-2010 to the latest)
MacBook Air (from late 2010 to the latest)
Mac Mini (from mid-2010 to the latest)
iMac (from late 2009 to the latest)
Mac Pro (from mid-2010 to the latest)
You can also determine your Mac's pedigree by going to Apple menu > About This Mac. A window will open, showing your Mac's information.
Ensuring Sufficient Disk Space
Apple recommends having at least 8.8 GB of free disk space to accommodate the High Sierra upgrade, but to ensure that everything runs smoothly, you'll need more than that. And if you have just enough disk space to install High Sierra, you seriously need to consider cleaning up your drive. Sure, macOS High Sierra might install fine, but if it doesn't have space for temporary files and caches, you are likely to run into problems later on.
So, before you download and install macOS High Sierra, take a look at your hard drive and delete or move some files. It's best to delete old and unused temporary and cache files, too. To help you do that faster and easier, try running a 3rd party cleaning tool like Mac repair app. It will scan your disk for junk files that are eating too much space, allowing you to get rid of them with just a click of a button.
Backing Up Your Mac
Before performing anything major on your Mac like upgrading to a new OS, it is necessary to create a backup. You can use the machine's built-in Time Machine, but we also recommend backing up to another external device or another program. Having two backups creates a safety cushion in case one of them gets corrupted.
MacOS High Sierra and App Compatibility
If there are programs or apps that you are currently using and probably will be using after the upgrade, check with the developers of the apps if they are already compatible with macOS High Sierra or if an update has already been released.
You also need to check compatibility for helper apps and drivers, as well as the software required by any of your unit's hardware and peripherals. Some utilities might need to be updated, too. To be safe, update all of these first before upgrading the macOS itself.
While macOS High Sierra certainly proves to be an excellent upgrade, you have to make sure that your Mac, its drive, and the programs and software you use are prepared for the change.
Give us some love and rate our post!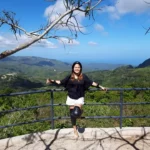 Stephanie is a wordsmith with a passion for technology. Although not a tech expert herself, Stephanie has a unique talent for transforming complex tech concepts into relatable and engaging stories. She brings her writing expertise to the tech world, sharing her insights and perspectives on the latest trends and innovations. With a love for storytelling and a knack for simplifying technical jargon, Stephanie's writing style makes tech accessible and relatable for readers of all backgrounds. When she's not writing, you can find her exploring her local coffee shops or getting lost in a good book.