The coronavirus has redesigned the education system, as well as the corporate setting since personal and face-to-face contact, has become limited. Instead of holding classes and meetings, people now have to rely on video conferencing and messaging apps to communicate with one another.
Apps like Zoom, Facebook Messenger, Google Hangouts, and TeamViewer have become indispensable tools for online communication during the pandemic. All you need is a computer with a camera and microphone, as well as a reliable internet connection, to be able to use these apps.
But if you're using a Mac for your video conference or online class, you might encounter a kernel panic on Macbook pro due to webcam, causing the application or the entire system to crash. This can be both unfortunate and embarrassing if you are in the middle of a session when this happens.
So if you experience a Macbook Pro kernel panic due to webcam, this article should be of help to you.
Is Macbook's Webcam Causing Kernel Panic?
According to several reports, the kernel panic occurs whenever applications that use Mac's built-in webcam are running. These apps include:
For some users, the error happens the moment they launch the app, even without the webcam running. As soon as the messaging app starts, it crashes immediately due to kernel panic. Some Macs are able to last up to an hour, while others encounter the error a few times. There are also users who experience the kernel panic only when they are performing specific activities during the video call, such as sending a message to a contact, taking a screenshot, viewing an image, or scrolling up and down.
This problem mainly affects Macs running on macOS Mojave 10.14.6 build versions, mainly 2018 and 2019 MacBookPro.
Some Macs only have their applications crash, while in most cases, the entire Mac system collapses and is forced to reboot, similar to the Windows blue screen error. Kernel panics usually happen when macOS encounters an error that it cannot resolve or recover from, so it automatically shuts down as a precaution.
What Causes Macbook Pro Kernel Panic Due to Webcam?
According to various online discussions, most of those affected users encountered this kernel panic on Macbook Pro due to webcam after installing the macOS 10.14.6 version. It is possible that the update broke something in the camera system, causing the application to crash when the built-in camera is being accessed.
Based on the kernel panic report, it looks like the BridgeOS crashes, causing macOS to crash as well. The BridgeOS is the software that runs on T2 chips, which manages the encryption of fingerprints, plays a gatekeeper role to the microphone and FaceTime HD camera, audio controller, mass storage controller, and image signal processor. Apple started installing T2 chips on Macs in 2018.
Incompatibility is also a possible problem. When you update your operating system, your camera's software has become outdated and no longer works smoothly with the entire system. Other factors you should look into include system file corruption, malware, and hardware issues.
How to Fix Macbook Kernel Panic Caused by Webcam
Based on user reports, the macOS Mojave 10.14.6 Security Update 2019-002 (18G2022) has fixed the error for most users. However, there are still those who encounter this kernel panic on Macbook Pro due to webcam even with Catalina. Zoom has also confirmed that it has worked with Apple and fixed this issue in macOS Catalina.
But if you're still getting this kernel panic when accessing your webcam using your messaging apps, then here are some workarounds you can try:
Fix #1: Turn Off Your Camera.
If you are able to launch Skype or Zoom without immediately crashing and the error only occurs the moment you open the camera, it is recommended to avoid doing video calls as much as possible. If you can stick to audio sessions, that would be ideal. However, we all know that this workaround will not work all the time, especially if the situation requires video communication. If this no longer works, try the other solutions below.
Fix #2: Use a USB Camera.
Since the built-in camera is not working, you can try using an external camera instead. In some cases, the problem is solved just by connecting a USB camera. The user doesn't even have to use the external camera because the built-in camera works fine with the USB camera attached.
Fix #3: Run a Windows VM on Mac.
Instead of running Zoom or Skype on your Mac, you can run it using the Windows environment instead. You need to install a virtual machine on your Mac to run Windows desktop software so that the system thinks it is running the program on a real computer, when in fact, it is actually running inside a virtual machine on your Mac.
You can use Parallels, VMware Fusion, or the free VirtualBox for Mac to create your virtual machine. You also don't need to run the app in the virtual machine window because you can break them out of the VM machine window and appear on your Mac desktop.
Fix #4: Install All Available Updates.
It is possible that you are still getting this error because you have not installed the update with the patch yet. So make sure that your macOS is updated by going to Apple menu > About this Mac, then click on the Software Update button. But before you do so, make sure to clean up your Mac using Mac repair app to prevent update errors. You should also check the Mac App Store for other application updates you need to install. Another option is to upgrade to macOS Catalina or Big Sur. This will ensure that you have the latest macOS version running.
Summary
Encountering a kernel panic in the middle of a Zoom meeting or an online class is not only embarrassing but annoying as well. You'll be missing out on the rest of the session and you will have to catch up every time. If you're in the middle of an interview, this issue might cause your future employer to think that you are not prepared and will affect your employment prospects. The kernel panic due to webcam might not be a major macOS error, but its consequences are not negligible either. So the next time you encounter it, try some of the fixes above to see which works.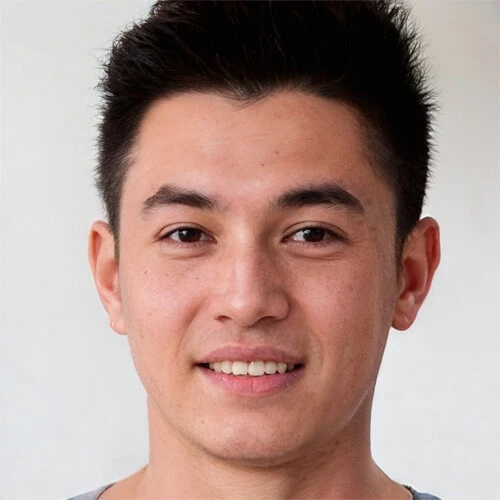 Vic is a search engine optimization expert, helping to optimize websites to make them more user-friendly. He's been in the industry for more than 10 years, and his work speaks a lot about his experience and expertise in the IT and digital marketing fields. 
Vic is the one in charge of keeping our website running smoothly and efficiently, to make sure that our readers have a wonderful experience while visiting the website. He's good at troubleshooting errors and fixing Windows issues that come up either when playing games or working on the computer. 
Vic is a certified gadget freak who feels the need to surround himself with cutting-edge technology. And this passion has helped him a lot in creating content that informs and guides users on using and troubleshooting the latest technology. He is an avid researcher who is always hungry for the latest news and updates on the most cutting-edge technology.