Social distancing has become much of a necessity due to the COVID-19 pandemic. During this dire period, we have witnessed a significant number of companies shutting down, with others hanging by the thread. Those who could adapt have turned to online solutions to allow colleagues to continue collaborating and cooperating efficiently. TeamViewer is one of the solutions that has gained a fair share in the market—thanks to its integrated design that can be accessed across various devices and operating systems. However, is it the best platform for collaboration out there?
TeamViewer is a massive brand that ranks high among the best video conferencing solutions. While it is generally considered as a veteran in the industry, unfortunately, the software is no longer what it used to be. Over the years, we have witnessed it falling from the throne of greatness and eventually getting taken over by its competitors. The program is not as versatile as it was. In this review, we have taken a closer look at the TeamViewer video conferencing software and have come up with an in-depth analysis regarding its performance, UI, cross-platform compatibility, as well as additional features.
How to Use TeamViewer Video Conferencing
Getting started with TeamViewer is supposed to be an easy process. However, we did hit some blocks during the process. Downloading and installing was quite fast and easy, taking just a few minutes to complete. The downside was on the Android app was last updated in 2014, which meant it's outdated. The same applies to the iOS app.
TeamViewer records indicate that there are over 2 billion devices connected to the software, with 40+ million sessions being hosted daily. It has over 200 million active users, making it one of the largest video conferencing platforms. This is evidence that despite its fallen path, it still receives significant interest from the market. All credit points to the app's simplified user-interface which promotes a less-destructive working environment along with various useful features.
Conducting meetings via TeamViewer gives participants flexibility since it has functionalities that support efficient communication. Team members can use screen sharing to show other colleagues their presentations and drafts. The platform also facilitates consumers in conducting face-to-face conversations, using a combination of VoIP and webcam. Instant messaging complemented by easy file transfers, as well as, remote access also come as a benefit to participants.
The best part about TeamViewer is that colleagues don't need to be in the same physical space to collaborate. It virtually connects team members by placing them in a virtual space to engage in live mode.
TeamViewer Video Conferencing Features
The software offers a large selection of features. However, despite being presented as a cross-platform software compatible with a range of devices, it seems to pay more attention to PCs than smartphones. Since 2014, the mobile platform has been neglected, with both Android and iOS devices receiving a poor score. Indeed, it couldn't be considered as one of the best video calling mobile apps out there.
If a PC is the sole platform, then TeamViewer is a decent software to consider since it delivers a fair share of features. For example, participants can initiate both video and audio calls, as well as, screen sharing a presentation. The team member on the presenting platform gains access to advanced features such as highlighting content, assigning roles, and drawing on the sharing screen.
TeamViewer Video Conferencing Pros and Cons
Pros
Excellent desktop app
Smooth video and audio conference calls
Many screen sharing options
Cons
A bit pricey for commercial use
Mobile apps are outdated
Support not available to prospective clients
TeamViewer Video Conferencing Review
When it comes to performance, we came out with mixed feelings after reviewing TeamViewer's performance and user interface. We won't go deep into the mobile apps as they were long back abandoned.
Taking a look at the desktop app, it is a tidy, neat, and intuitive platform. Upon initiating a video conference, users gain access to a wide range of advanced features, placing them in control. If the features appear to be destructive, users can simply collapse the panel.
Performance-wise, the TeamViewer app on desktop received positive feedback from our analysis. Speech and video were quite smooth and well synchronized. Additional tools functioned great as expected.
On the security front, the video conferencing systems are rooted in remote access interfaces and share most of the identical security tools. Data transmissions are encrypted using 256-bit AES encryption technology. The server infrastructure is highly secured, keeping your personal information secure from being compromised. Passwords are protected via a Secure Remote Password protocol.
We also tested their support department. What impressed us the most is the availability of various communication streams. Live phone support can be used during normal business hours while email tickets are to be submitted via the website with an estimated response time of 24 to 48 hours. The disappointing factor in their support department is that the mentioned communication options are only available for existing paying clients.
Straightforward questions can be obtained from a wide range of how-to guides, as well as, in-depth articles. The community forum is also handy when it comes to addressing common issues.
Ultimately, although the program presents a solid desktop app complemented by a user-friendly interface, the deal-breaker is lack of mobile compatibility. On top of that, the software is pricey, especially to those looking to use its video calling feature only. In conclusion, this is an app designed to suit all sorts of business structures. If lack of mobile compatibility and price are not an issue, then it can be a productive tool for the business.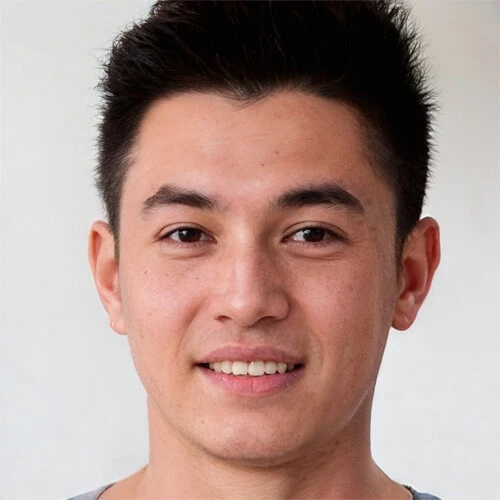 Vic is a certified gadget freak who feels the need to surround himself with cutting-edge technology. And this passion has helped him a lot in creating content that informs and guides users on using and troubleshooting the latest technology. He is an avid researcher who is always hungry for the latest news and updates on the most cutting-edge technology.
Vic is the one in charge of keeping our website running smoothly and efficiently, to make sure that our readers have a wonderful experience while visiting the website. He's good at troubleshooting errors and fixing Windows issues that come up either when playing games or working on the computer.