Many of Apple's desktops and laptops include a built-in webcam, which the company calls a FaceTime camera. However, if your mac webcam is not working, and displays as disconnected or unavailable when attempting to access it, it can be disappointing.
This is what happened to Mac users who found that they cannot use their Mac's camera for some reason. Whether it's taking pictures or doing a video, these affected users found that their MacBook Pro camera is not working. And this problem only seems to affect the built-in camera on Mac. When you try to plug in an external camera, it works just fine.
Mac users who complained that their camera in MacBook Pro is not working reported that they have tried using it on apps such as Facetime, Skype, Photo Booth, and others, but they either get a blank screen or the camera light just blinks and then goes out.
In the case of FaceTime, users who are having this problem encountered this error message:
No video. FaceTime has not received any video from the connected camera. Restarting your computer may fix this issue.
When this message appears, the green light on the camera just blinks every couple of seconds but does not reflect anything on the screen. This problem can be frustrating, especially for users who are often doing a conference or video calls, either for personal or work purposes.
Why Camera in MacBook Pro is Not Working
Aside from hardware damage, one of the most probable reasons is corrupted software. Either the driver for the built-in camera has been corrupted or is missing, that's why there's no video in MacBook Pro.
Some users also noted that this error has started after installing some updates for macOS Catalina. This could mean that there might be an incompatibility issue between the installed updates and the software for the built-in camera. It is also possible that the updates installed broke something in the camera's software, causing the MacBook Pro camera not to work.
How to Fix Camera Not Working in MacBook Pro
macOS does not have a camera settings app. Most applications that use the Mac camera come with their own configuration settings, so there's no on-and-off switch. There is also no physical nor software. So if your camera is not working for some reason, here are the things that you can do:
Fix #1: Restart Your Mac.
You can do a restart by clicking the Apple menu found in the upper left-hand corner of the screen and choosing the Restart option. If any apps or processes are using the Mac's camera in the background, a restart should fix the issue, giving you full access to the camera once again. Once the computer has restarted, check to see if your camera is now functioning normally.
Fix #2: Check for Other Apps Using the Camera.
We know that the web camera is switched on automatically by the programs that use it. Generally, only one app can use the camera at a time. So make the application you are trying to open is not being denied access because something else is using the camera simultaneously.
To close any apps using the camera, follow the steps below:
Launch Activity Monitor from Applications.
Quit all other open apps or utilities that might be using the camera (e.g. Skype, FaceTime, and Photo Booth)
If you're not sure which applications might be using your camera, save your work then close all the open apps to rule everything out.
Fix #3: Use Force Quit with FaceTime.
As effective as a reboot is, it takes some time and quits everything you're doing. This might not be an option when you are in the middle of a critical FaceTime call. Fortunately, if the FaceTime camera is not working on Mac, there's a trick you can try that does not require a restart and fixes the problem immediately.
To force-quit FaceTime without restarting, here's what you can do:
Go to Applications > Utilities > Terminal.
In the terminal window,type in: sudo killall VDCAssistant.
Hit Enter on your keyboard and type in your admin password if prompted.
Relaunch the app to see if the webcam issue has been resolved.
Fix #4: Reset Your Mac's System Controller.
If your Mac's webcam is not working as it should, you can reset the System Management Controller (SMC). The SMC manages many of the hardware functions on your Mac, and resetting it may serve as a fix to your problems.
If you have a MacBook, here is how you can go about resetting your SMC:
Start by shutting down your MacBook.
Make sure your MacBook's power adapter is connected to the computer.
On your MacBook's keyboard, hold down the Shift + Control + Options keys simultaneously, then press the power button to start the computer.
After turning on the machine, keep the Shift + Control + Option keys pressed down at the same time for 30 seconds before them. This should allow the Mac to boot as normal.
Once your computer starts up, check your apps to see if you now have access to your camera.
Wrapping Up
Most camera problems on Mac are related to software. A little cleaning up and tweaking usually resolves the issue quickly. But if these steps do not work, then you might have a hardware problem on your hands. If this is the case, find an Apple Store or an authorized Apple technician to have your computer serviced. Apple Stores also offer free technical support via the in-store Genius Bar. You can make an appointment online at the Apple's support website so you have a shorter waiting time when you arrive at the store. You can also talk to Apple's telephone-based support to find a solution without having to leave your home.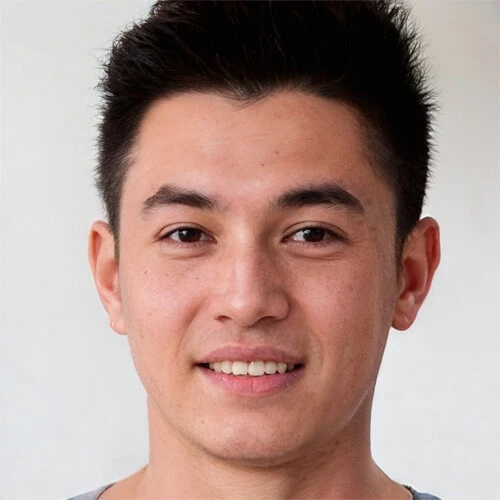 Vic is a search engine optimization expert, helping to optimize websites to make them more user-friendly. He's been in the industry for more than 10 years, and his work speaks a lot about his experience and expertise in the IT and digital marketing fields. 
Vic is the one in charge of keeping our website running smoothly and efficiently, to make sure that our readers have a wonderful experience while visiting the website. He's good at troubleshooting errors and fixing Windows issues that come up either when playing games or working on the computer. 
Vic is a certified gadget freak who feels the need to surround himself with cutting-edge technology. And this passion has helped him a lot in creating content that informs and guides users on using and troubleshooting the latest technology. He is an avid researcher who is always hungry for the latest news and updates on the most cutting-edge technology.